Kalākāra Art Studios is at 656 Reeves Avenue in Yuba City and it has multiple spaces for art studios.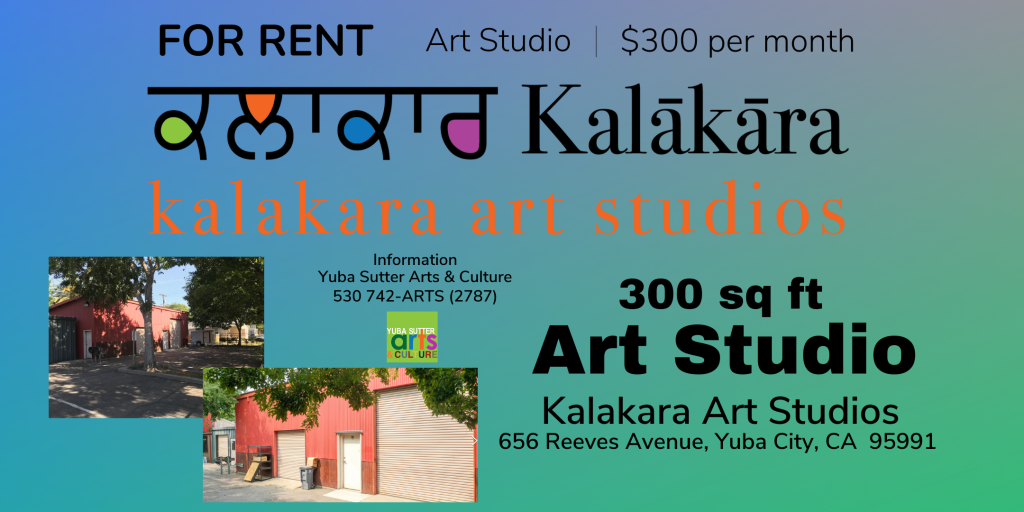 We are current renting 1 space for $300 a month with a 1 year lease! The space is 300 square feet in total.
For more information call (530) 742-ARTS(2787) and ask for Abbie Cesena, our Managing Director.