Veterans Photographing Veterans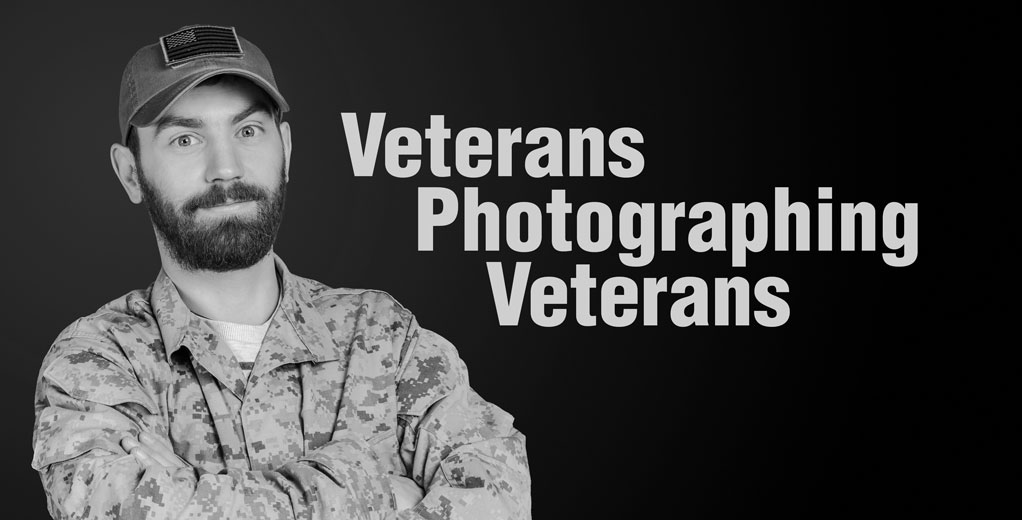 Following its Veterans Art Park and Veterans Bronze casting projects, Yuba Sutter Arts proudly announces its next art project by and for Veterans.  This project will engage Veterans in the process of creating semi-formal photographic portraits.  A professional photographer will work with small groups of Veterans and enable them to make photographs of each other within a basic studio environment. After a brief discussion about the fundamentals of portrait photography and photographic technique, samples will be shown of the style of portraits to be created.
Professional photographers will oversee the technical aspects of each session.  A portable photo studio will be set up at each location with all of the required equipment; tripod, cameras, lighting, etc. Veterans will be asked to sign a model release.  The images will involve the subject or subjects, photographed against a plain background, but in high resolution for maximum clarity.  The project is open to all Veterans.
It is hoped that during the process of meeting, learning and collaborating, Veterans will experience positive reinforcement of their service and enjoy creating an intimate, lasting work of art with the help and support of fellow Veterans.  This is another way for Veterans to convey their stories and to honor their service in a unique and creative way.
Each photography session with individual Veterans should take 10-15 minutes; enough time for each Veteran to pose and be photographed by another Veteran.  Yuba Sutter Arts welcomes the involvement of Veteran couples.  Each Veteran will receive a print of the portrait and/or electronic versions of the photographs.
Yuba Sutter Arts will then produce 20"x30" black and white enlargements of the photographs to be displayed along with each Veteran's bio (as much as they care to share) in its gallery at 624 E Street in Marysville during March 2017. They will be shown along with the Veterans Bronze face castings as part of a Veterans Art Show.  A reception for the Veteran Artists will be held on Friday March 10 from 5-7pm.
The photo sessions are scheduled at the following locations on four different dates:
Yuba College
Veterans Resource Office Bldg. 725, 2088 N. Beale Road, Marysville
February 16, 11am-2pm
February 18   11am-2pm
The Gallery at Yuba Sutter Arts, 624 E Street, Marysville
February 25th 10am – 2pm
Museum of Forgotten Warriors, 5865 A Road, Marysville
Saturday, March 4th   10am – 2pm
This project is open to all Veterans in Sutter and Yuba Counties. To register, contact David Read at 530-749-8065 or david@yubasutterarts.org.