Creativity of Souls | John Paris in Concert
September 14
at
7:00 pm
–
9:00 pm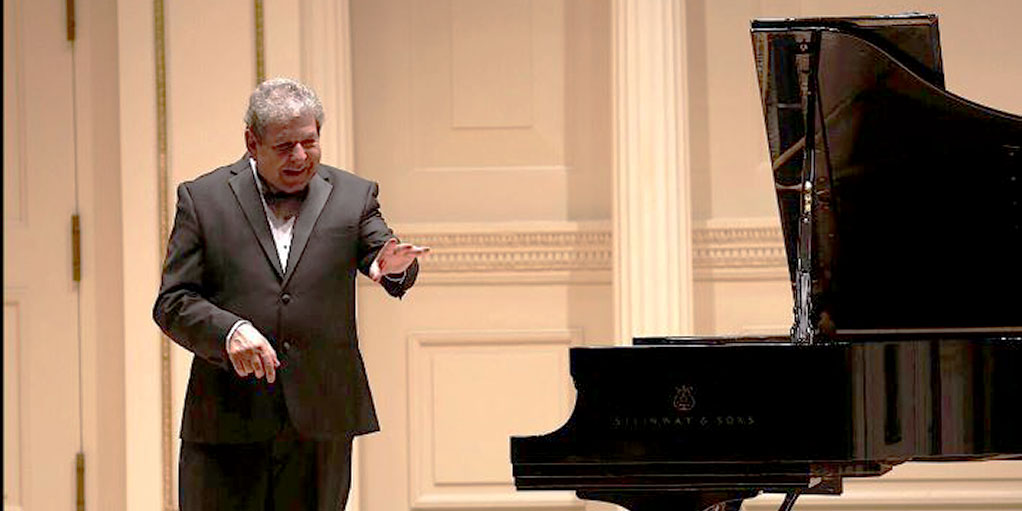 "Whose soul gives no light shall never become a star," wrote poet and painter, William Blake, over 200 years ago. Pianist, John Paris' soul shines brightly and especially so when he is on stage sharing his deep and abiding love of music and virtuosity with his always appreciative audiences.
Yuba Sutter Arts has enjoyed a long collaboration with John who graces the stage of the Burrows Theater several times each year. The "Creativity of Souls" concert will be held on Saturday, September 14 at 7pm at The Burrows Theater at Yuba Sutter Arts, 630 E Street in Marysville. General admission tickets are $10. Plenty of free parking is available on the side streets and in the adjacent Umpqua Bank and Bank of America parking lots.
John is a beloved instrumental and choral music instructor at several Yuba-Sutter schools. He has enjoyed an extensive musical career working with the likes of Merv Griffin, Jerry Lewis, the Minneapolis Symphony and the Moody Blues. While jazz runs through his veins, John has managed to combine this passion with original new age music on his moving solo piano excursions reminiscent of the improvisational style of Keith Jarrett.
Each one of John's concerts is a personal journey. There is always plenty of joy to be found in John's playing, writing, and arranging. There are moments of reflection in John's style, and even that is done in a way that is thoughtful and uplifting. His arrangements are the epitome of "feel good" music, and can only serve to brighten a gloomy day, and heighten one that's already fantastic! There's a familiarity to the music John performs, and that only adds to the already blissful listening experience. The music reflects a treasure of warmth, nostalgia and feeling that very much deserves to be heard.
John has just released his newest CD titled "Jazzy Kid Songs" which will be available for sale at the concert along with his other recordings. John is known for his virtuosity, and two years ago he played at Carnegie Hall in New York where he was awarded the 'Best Jazz Album of the Year' by Enlightened Piano Radio.Come support live music in the community and hear a great and very gifted local musician.
Tickets are $10 general admission/$5 Students 18 and Under. (A $1 fee will be added to online sales.)
Related Events
Who's coming?
0 people are attending Creativity of Souls | John Paris in Concert