"Creating a Character" Actor's Workshop
Recurring event
see all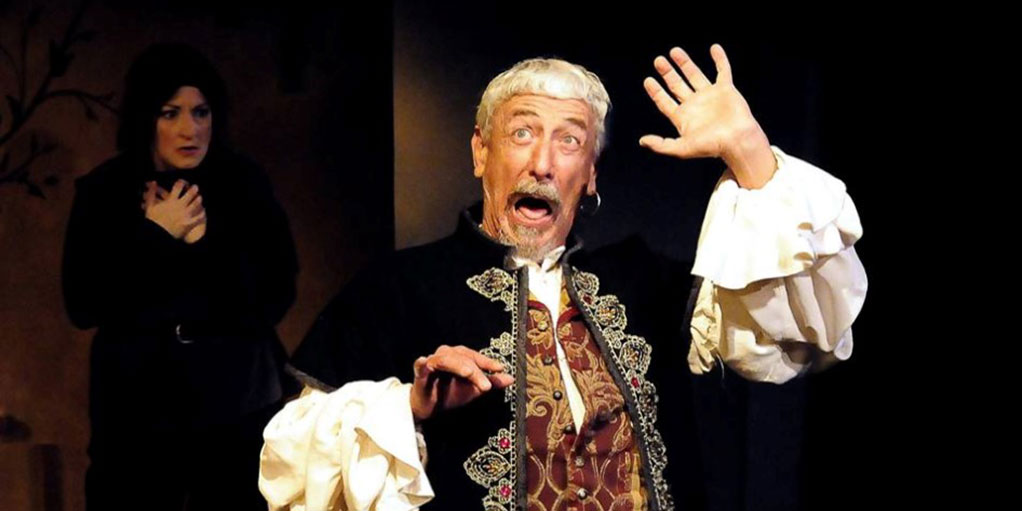 April 16, 2019
at
6:00 pm
–
8:30 pm
For Actors 16 and Up Looking to Expand Their Versatility
Yuba Sutter Arts is pleased to announce a series of actors' workshops to be held in April at its Burrows Theater in Marysville. Led by veteran Equity and SAG actor, Gary S. Martinez, the "Creating A Character" program is suited for actors looking for a methodology for creating a character and to generally enhance their skills.
The three-week workshop will be held on Monday and Tuesday evenings starting on April 1st and 2nd from 6-8:30. Classes will be held at the Burrows Theater, 630 E Street in Marysville. The tuition is $95. Scholarships are available. Registration is limited to twelve class members. Register by calling (530) – 742-ARTS or by email to David@yubasutterarts.org. Refreshments will be provided.
Participants will work both objectively (outside-in) and subjectively (inside-out) to make conscious choices in order to embody varying characterizations to expand their acting abilities. Based on Michael Chekhov's book To the Actor, this workshop provides various techniques to building new characterizations—physically and verbally. Culminating in a mini-performance of characters from Edgar Lee Master's Spoon River Anthology, this workshop practically applies Chekhov's exercises and themes to the artist wishing to expand his or her versatility. All materials will be provided.
As a 44-year member of Actors' Equity Association, Gary's work has been seen in 35 states with such companies as American Players Theatre, the California, Marin, and San Francisco Shakespeare Festivals, TheatreWorks, Hope Summer Rep, The Guthrie Theater, San Jose Rep, Capital Stage Company, Sierra Rep and many more. He has performed in many shows at the Sacramento Theatre Company where he has appeared on stage with Yuba-Sutter's hometown favorites Michael R. J. Campbell and Jake Mahler. Gary received his Bachelor of Arts degree in Theatre Arts from Loyola-Marymount University of Los Angeles and his Master of Fine Arts in Theatre Arts with Acting Specialization from the University of Minnesota (as a Bush-McKnight Fellow) with continuing Ph.D. studies at Michigan State University (as a Performing Arts Fellow). Favorite stage roles include Candy in Of Mice and Men, Pangloss in Candide!, Gonzalo in The Tempest, and Mr. Green in Visiting Mr. Green. Gary says his career highlights include chasing Howard the Duck around his sushi bar, composing songs for pre-school children as a Wolf Trap Performing Artist, expiring in the "death grip" of Darth Vader, performing as a voice talent with Michael Jackson, and, recently, singing a love ballad to his pet swine in the musical State Fair. Check out Gary's website at www.garysmartinez.com for more information.
Related Events