Yuba-Sutter Improv Group is Underway!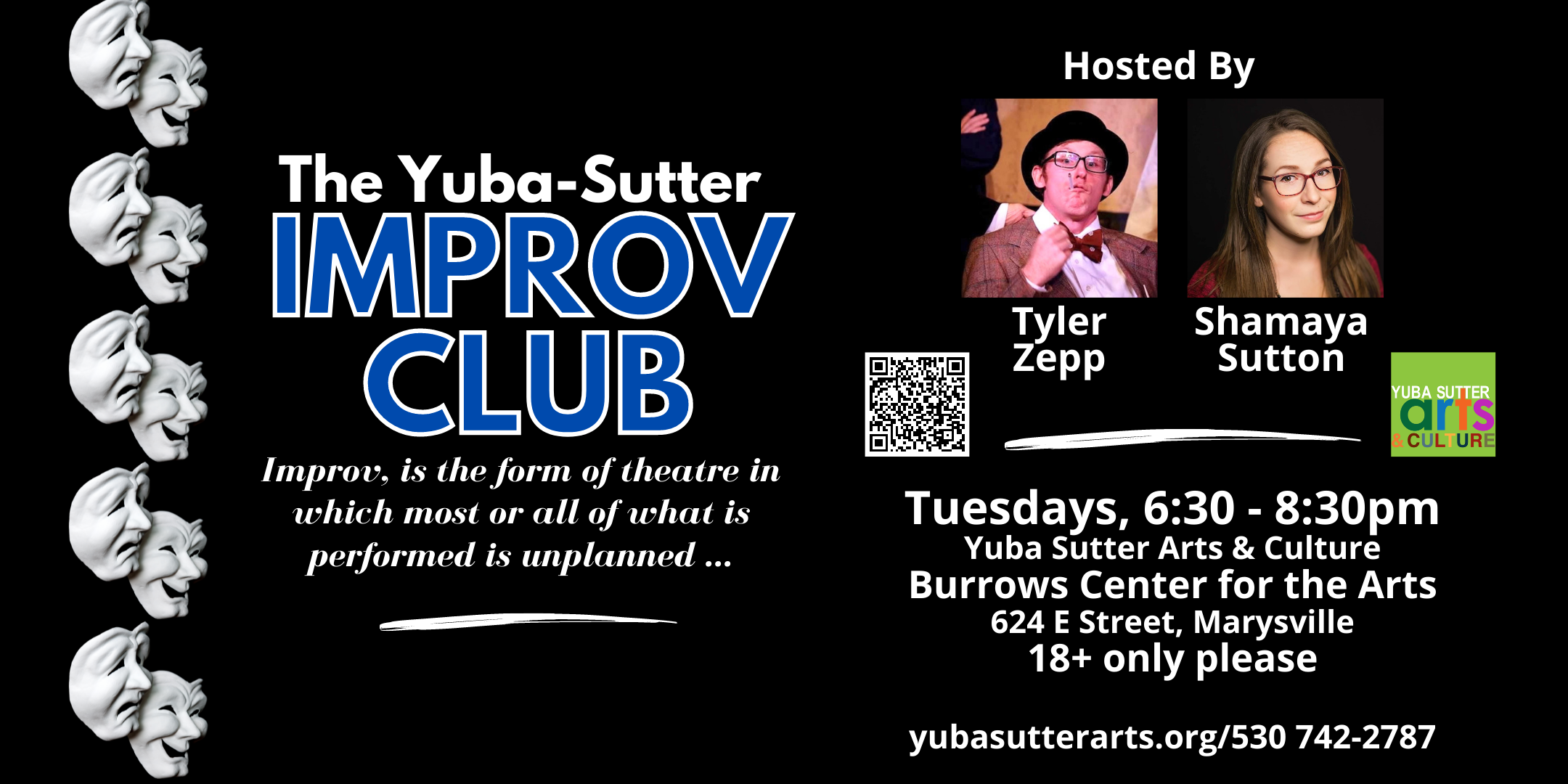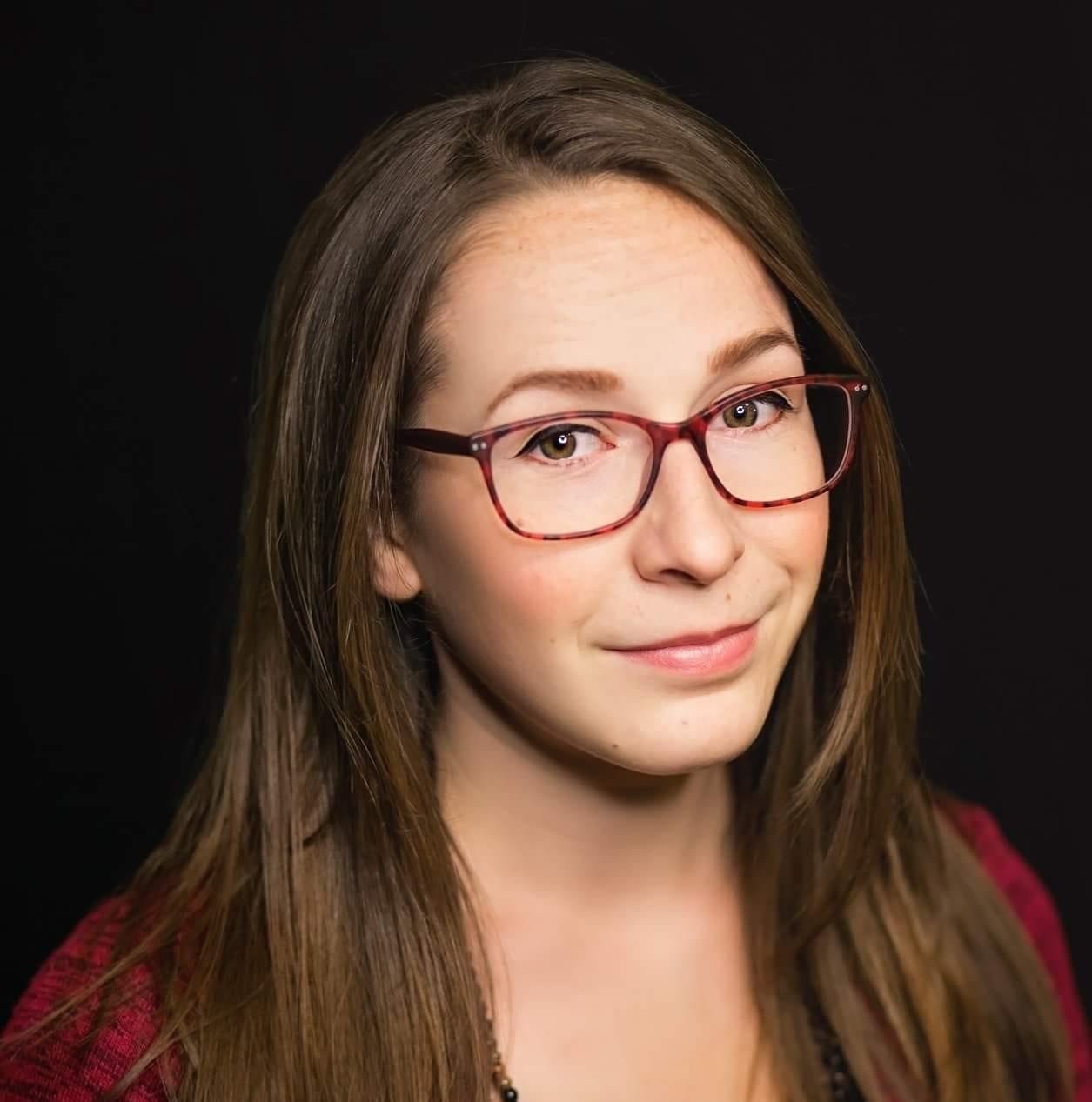 Did you ever watch the comedy television series, Whose Line Is It Anyway? The show was all about short form improv or improvisational theater in which most or all of what was performed was unplanned or unscripted. Improv is often comedic in nature and that show certainly proved that point. The action and dialogue in the routine are created spontaneously by the performers. Improv is often used as an exercise for training actors.
Have you ever wanted to give improv a try in a safe, supportive, fun environment? Well, here's you chance. Local actors and improv experts, Shamaya Sutton and Tyler Zepp, in collaboration with Yuba Sutter Arts & Culture, are pleased to announce the formation of the Yuba-Sutter Improv Group. The workshops will begin on Tuesday, September 6 at 6:30pm. The meeting place is the Burrows Center for the Arts, 630 E Street in Marysville. There is no cost to participate, but those attending are asked to join Yuba Sutter Arts & Culture at the minimum Artist level of $25 per year to help offset costs. All are welcome. It is the goal of the team to present public improv shows beginning in November and then in January and April.
Shamaya's love for improv started in grade school. Back then, her camp counselors and Sunday school teachers would regularly put on silly skits that correlated to bible stories and common virtues. These skits rarely had any rehearsal time, just a basic outline and 10 seconds to throw a costume together back-stage. As a teenager, she started volunteering at Pioneer Clubs and Celebrate Recovery programs for children and utilized this same entertainment format. Shamaya started pursuing a theater degree at Yuba Community College in 2015, and founded the school's first Improv club under Professor James Gilbreath. While attending Sacramento State University, Shamaya joined CSZ ComedySportz Sacramento and played on their minor league until the theater closed in 2020.

After earning her BA in Theater, Shamaya has helped direct several community shows and is currently employed at the Appeal-Democrat as a reporter who focuses on arts and entertainment. With increased interest throughout the community, and at the request of several former improv members, Shamaya decided to restart the group with the help of Tyler Zepp. Improv is an excellent way to sharpen your performance skills, decrease social anxiety, and have fun while making new friends. Too often, adults get stuck in their head and forget how to let loose and engage their imagination. Improv teaches you the importance of accessing your inner child and gives you permission to "play pretend" again with others. Practice is free to anyone 18 and over. All we ask is that you come with an open mind and leave all judgments at the door.
Co-Director, Tyler Zepp, has been volunteering his time and entertaining the community for the past ten years. He also studied theatre at Yuba Community College, being involved in various fun shows and credits the program to helping him find his inner voice. While there, he met Shamaya Sutton and became a founding member of the Yuba College Improv group and since then the world has never been the same. After enjoying the Yuba College fame, he decided to work with another equally esteemed group, The Acting Company, in shows such as Oliver, Sherlock Holmes, and Vanya Sonya, Masha, and Spike. Tyler has also worked with the youth at elementary schools in Meridian in various extracurricular activities and helped coach the Yuba Sutter Combat Wrestling team. Tyler is excited to once again bring his passion for theatre and helping others to the Improv Club.
Plenty of free parking is available on Plumas Street and the streets adjacent to the theater. For more information about this event and other upcoming 2022 programs during our 41st year, contact Yuba Sutter Arts & Culture by clicking here https://yubasutterarts.org/event/yuba-sutter-improv-club/all/.