YUBA SUTTER ARTS & CULTURE COVID-19 POLICY (Updated: September 10, 2021)
Effective September 8, 2021 for all events and programs hosted at the Lee Burrows Theater, YSAC Gallery, and Sutter Theater Center for the Arts.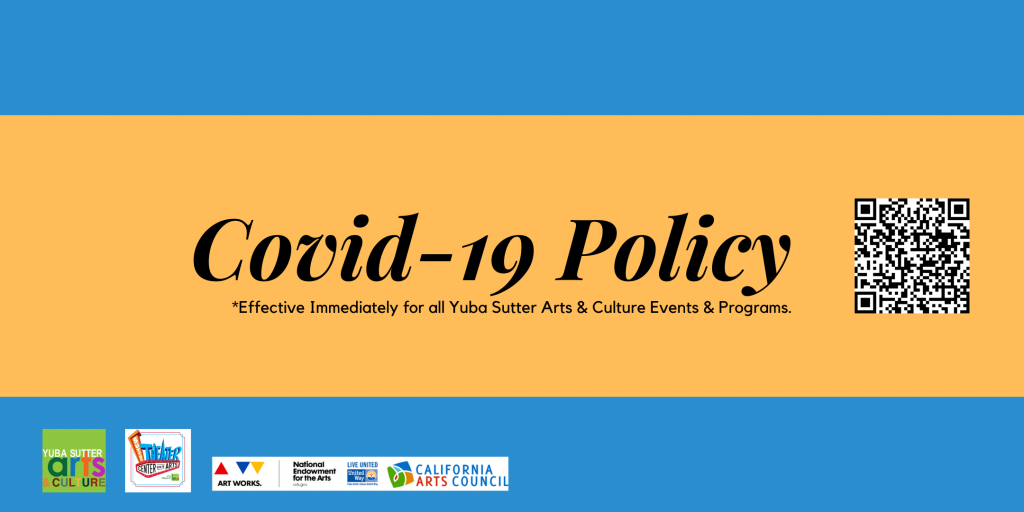 Vaccines are our tickets back to live performances, music, theater, dance, and more…sounds simple, doesn't it? Our ability to stay open depends on everyone doing their part to stay safe and stop the spread of COVID in our community.
Yuba Sutter Arts & Culture is excited to welcome back longtime loyal patrons and newcomers alike, to our events and program for the Fall 2021 season. After careful consideration and with your safety in mind we are implementing the following COVID policy. We will be re-evaluating and, if needed, updating this policy based on the most recent information available from the CDC, state/local public health authorities, and Yuba & Sutter Counties.
The health and safety of patrons, artists, and staff is our number one priority as we bring the best of arts and culture back to our beautiful venues. Committed to this priority, all persons in our venues will need to show proof of being fully vaccinated (i.e., 2 weeks + have passed since the attendee has received the single-dose vaccine or the 2nd dose in a two-dose series) OR a negative COVID-19 test within 72 hours of the event date to gain entry. Picture ID will be required for proof of negative COVID-19 tests.
*Children OVER the age of 12 must show proof of vaccination or a negative test within 72 hours of the events.
*Children UNDER the age of 12 do not have to show proof of vaccination or negative test, but WILL remain masked at all times.
COVID-19 TICKET POLICY
In accordance with California's current guidelines, attendees will need to agree to the following terms prior to purchasing tickets and attending events at all Yuba Sutter Arts & Culture venues including Yuba Sutter Arts & Culture Gallery, The Lee Burrows Theater, Sutter Theater Center for the Arts, and Kalakara Artist Studios:
By purchasing tickets, you agree that you will either have been fully vaccinated or received a negative COVID-19 test within 72 hours prior to entering the venue for that event. If you are not fully vaccinated, you will show proof of a negative COVID-19 test taken within 72 hours before entering the venue and per State guidelines you will wear a mask for the duration of the event, while inside the venue (see Mask Policy below). You expressly agree to comply with all Federal, State, and Local laws, ordinances, regulations, and the rules of Yuba Sutter Arts & Culture while attending any event. These requirements will apply to ALL members of your party before they are allowed to enter the venue.
COVID-19 CAPACITY POLICY
Until further notice all events hosted by Yuba Sutter Arts & Culture will be at half capacity to ensure the use of social distancing guidelines.
COVID-19 MASK POLICY
Per CDC and California Department of Public Health (CDPH) recommendation , MASKS WILL BE REQUIRED REGARDLESS OF VACCINATION STATUS while attending events hosted by Yuba Sutter Arts & Culture. A non-vented N95 mask or other well-fitted mask is required to provide maximum protection. We will not allow any alternatives as masks including scarves, ski masks, balaclavas, bandanas, turtlenecks, collars or a single layer of fabric.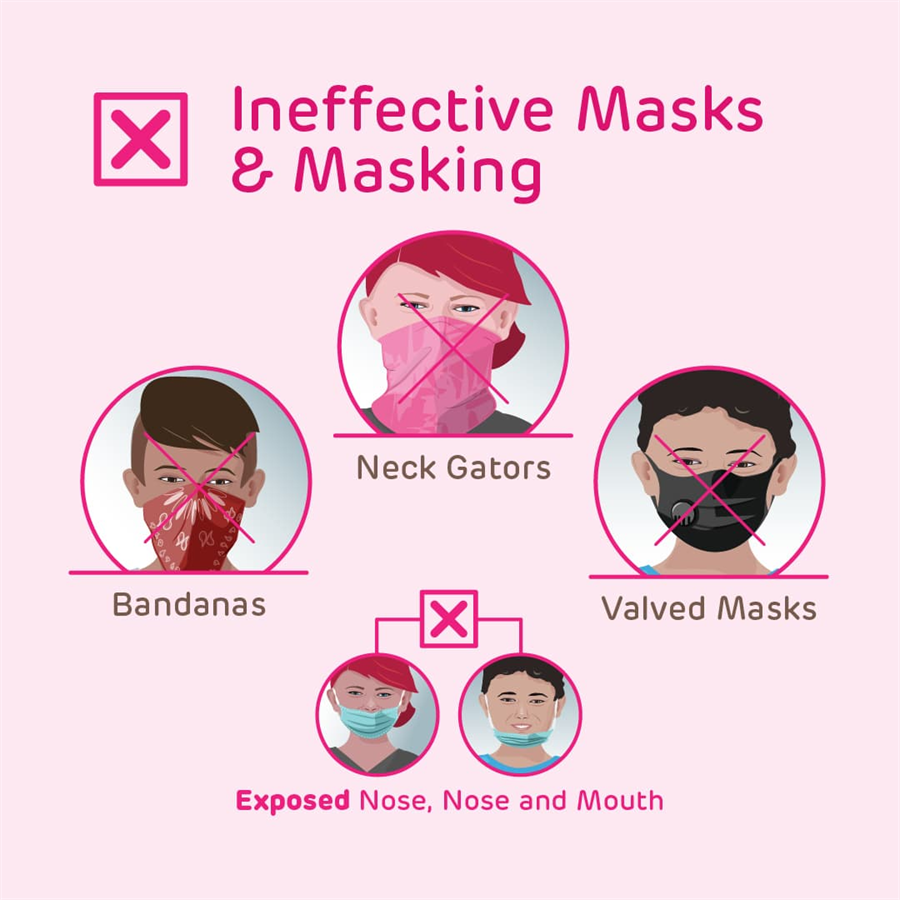 YUBA SUTTER ARTS & CULTURE STAFF AND CONTRACTORS
Yuba Sutter Arts & Culture staff and our contractors are all fully vaccinated and will wear face coverings at all times while at the venue. Employees are responsible for using safe work practices, following all directives, policies and procedures to ensure a safe work environment and a safe environment for our guests.
We encourage you to get vaccinated if you have not already! If you still need to get your vaccine, visit vaccines.gov for more information and to book your appointment.
–Yuba Sutter Arts & Culture's Team
PROOF OF VACCINE
To ensure a faster, easier entry into the show, we are recommending Health Pass by CLEAR to verify your proof of vaccination or negative test. Hard copy Vaccination Cards are acceptable as well. Have a photo ID ready with your proof to make the process faster!
Proof of vaccination or a negative COVID-19 test is required for those not using the CLEAR Health Pass or Hardcopy Vaccination Card for expedited entry. Rapid Tests (RDT) will not be accepted.
We will accept as proof one of the following: ALL OPTIONS INCLUDE PHOTO ID!
CDC Vaccination Card Hardcopy
CA Digital Vaccine Card
Proof of a Negative COVID-19 Test within 72 hours from the time of entry to the venue
* Policy is subject to change.