Yuba Sutter Arts & Culture Announces Upstate California Creative Corps Grantees in Yuba & Sutter County!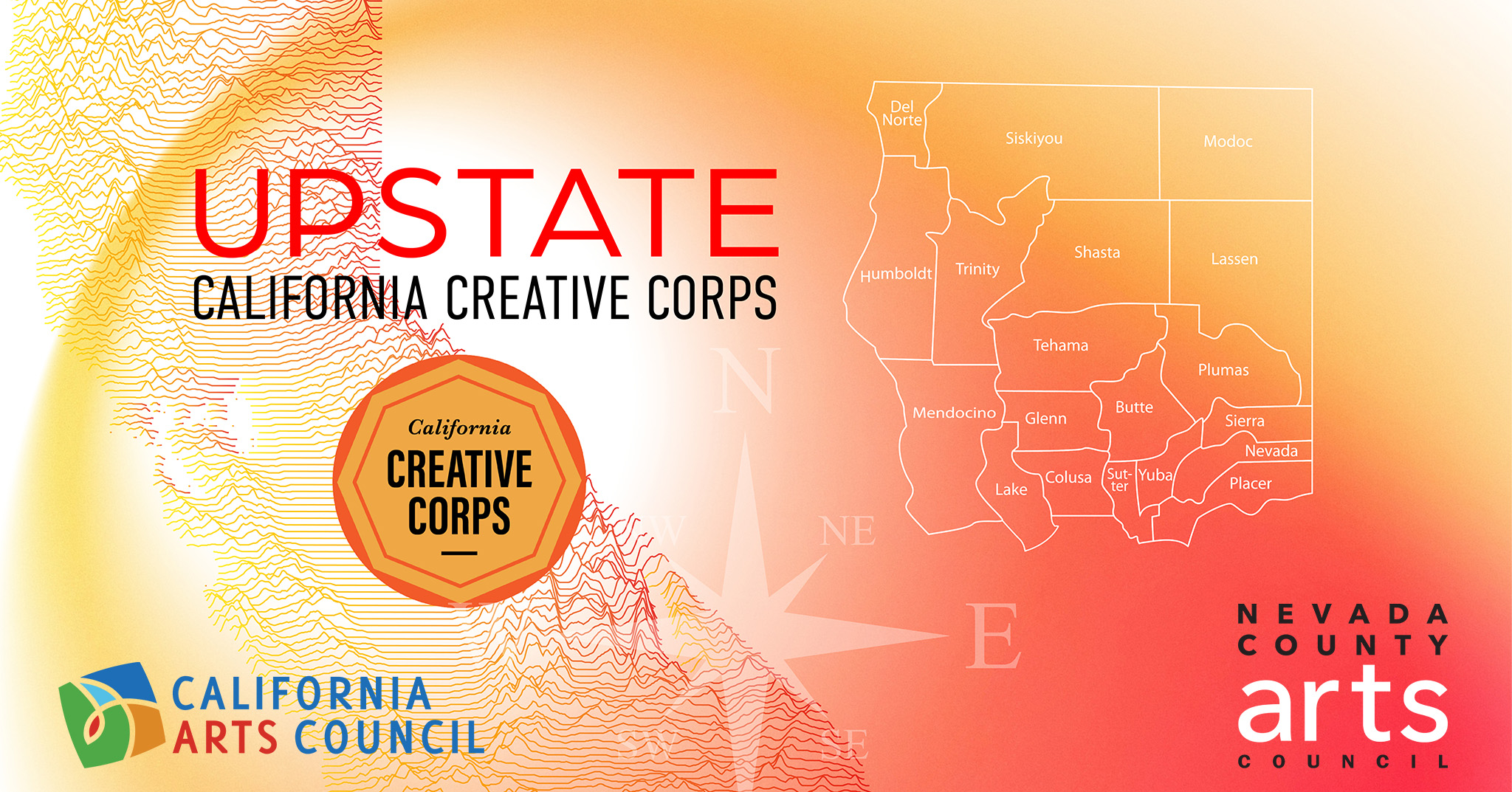 Yuba Sutter Arts & Culture today celebrates eight grantees, all from Yuba and Sutter Counties, who will be working under the Upstate California Creative Corps program. These include
the Alliance for Hispanic Advancement, Marc Flacks, Thomas Galvin, Emiliano Gomez, Shon Harris, Madelyne Templeton and the Yuba-Sutter Rotary Night Club in collaboration with the Partnership for Health Equity and Inclusion. They are among 27 partner agencies, 54 lead creative partners, and a total of 1,010 artists and culture bearers supporting initiatives serving California's least represented peoples, and most vulnerable communities and environments. The announcement of these grantees follows months of outreach, listening and support before and during the program's application window. Yuba Sutter Arts & Culture and peer agencies across California's Upstate Region, led by the Nevada County Arts Council, announce $3.38 million in grant awards across Northern California.
"In preparation for distribution of these grant funds, we gathered our community together last November for a listening session in our Sutter Theater Center for the Arts, to present key information and invite a conversation on how artists can help our local communities tackle issues most critical to them," said David Read, Executive Director of YSAC. "It is especially gratifying to now see the fruits of our labor with nearly $250,000 of new money coming into the community to support worthy art and culture projects that address the program goals," he added.
Funded projects include a series of afterschool art classes for students that will look at the environment through an artful lens. A songwriter will create a song cycle about many of the colorful characters who have lived here or passed through including Stephen J. Field and Mary Murphy and look at events which influenced our region including the genocide of Ishi's tribe and the incarceration of Japanese Americans during WWII. Another artist will create a series of interviews with residents called "Work Week" to search for unspoken or unheard truths from those who need to speak but haven't been given the opportunity. A sociology professor will adapt the screenplay for Salt of the Earth (1954) into a play. Originally produced by blacklisted artists during the McCarthy era, the story about Mexican American miners and their ethnic, class, and gender struggles, will be reshaped for a new generation of American viewers and staged for the first time. New murals will be created, a docu/drama by a filmmaker will take a deep dive into the unhoused members of our community and a group will lead the establishment of a youth mariachi education and performance program.
Grantees are collectively part of a media, outreach, and engagement campaign designed to increase awareness for issues such as public health, water and energy conservation, climate mitigation, and emergency preparedness, relief, and recovery. The California Arts Council views the California Creative Corps program as a job creation and human infrastructure development opportunity. Region by region, the program is increasing the ways in which artists are engaged in public work, so that they can continue to build upon intersectional public interest goals beyond its pilot funding timeline. A complete list of grantees can be found at https://www.upstatecreativecorps.org/grantees.
Funded projects serve the Upstate's most vulnerable communities, those identified via the California Healthy Places Index and other valuable local data sources. From place-based urban initiatives to multi-county regional projects that follow watersheds, tribal lands, forests, and some of California's most remote mountain wilderness areas, projects engage diverse communities around solutions for some of society's most fundamental challenges – through social practice and an array of artforms.
Within the Upstate Region, Yuba Sutter Arts & Culture is one of a network of agencies who serve as State-Local Partners with California Arts Council. While each serves distinct communities, State-Local Partner agencies are connected through a coalition who benchmark, consult, and gain from peer learning and support, with equity at their core. Upstate agency partners are Nevada County Arts Council, as administering organization for the California Creative Corps, Arts Council of Mendocino County, Arts Council of Placer County, Colusa County Arts Council, Del Norte Association for Cultural Awareness, Friends of the Arts in Butte, Humboldt Arts Council (and Ink People, working in partnership with Humboldt Arts Council), Lake County Arts Council, Lassen County Arts Council, Modoc County Arts Council, Nevada County Arts Council, Plumas County Arts Council, Shasta County Arts Council, Sierra County Arts Council, Siskiyou County Arts Council, Tehama County Arts Council, Trinity County Arts Council, and Yuba Sutter Arts & Culture.