Yuba Sutter Arts & Culture Announces Community Grants!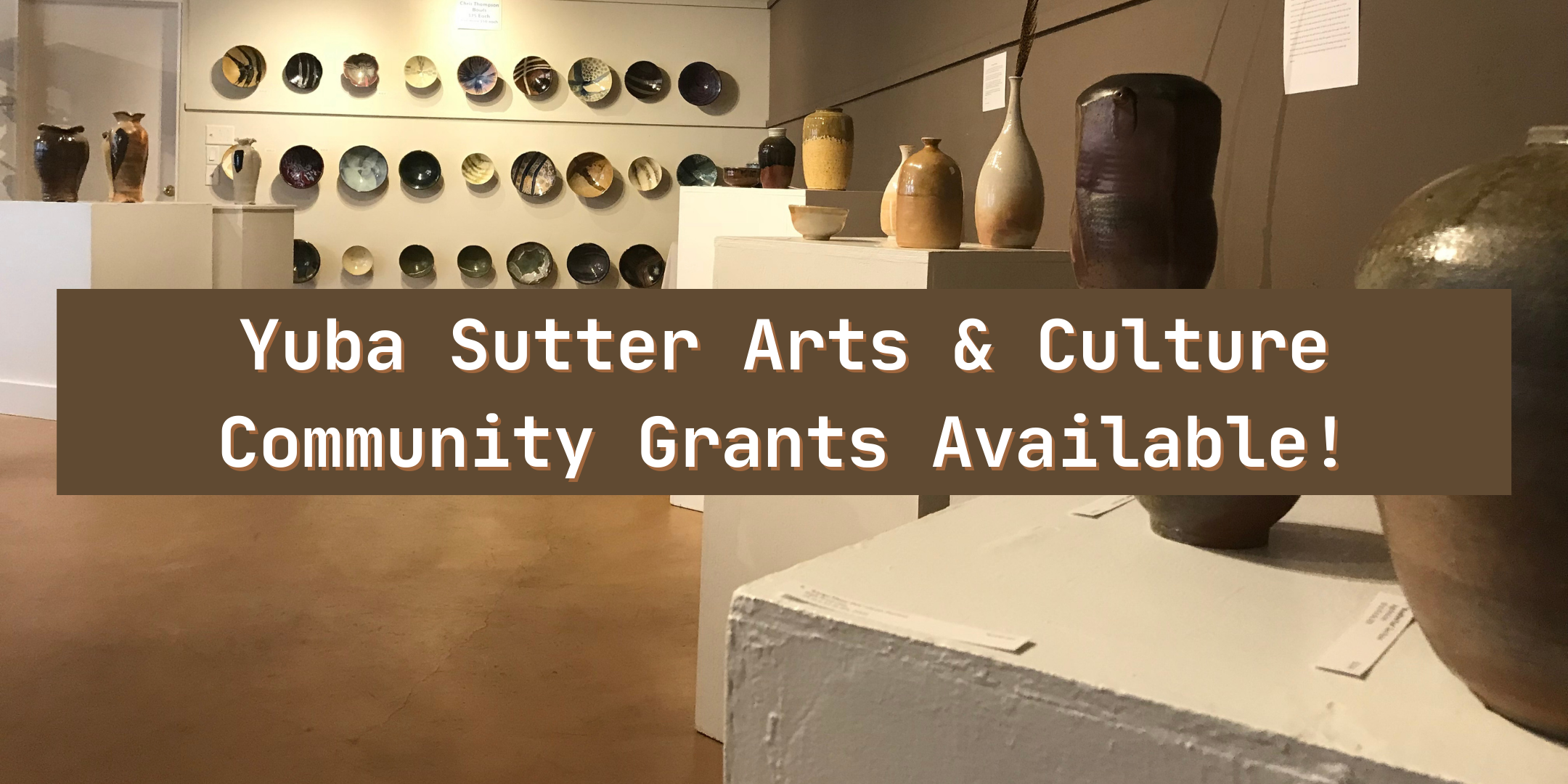 Yuba Sutter Arts & Culture is a local non-profit agency with a mission of strengthening arts, culture and creative expression as the tools to cultivate a better Yuba-Sutter. Through a grant we received from the NEA American Rescue Plan Re-Grant Program, Yuba Sutter Arts & Culture will regranted to qualified 501(c)3 non-profit organizations, individual artists and federally recognized tribes that meet the criteria.
Key Funding Dates
➢ Applications are available at yubasutterarts.org or request an application from David Read at david@yubasutterarts.org.
➢ Applications must be received no later than Friday, March 18, 2022 by 11:59pm.
➢ Award notifications will be emailed by April 15, 2022.
Grant Report
All grant recipients will be required to submit a Grant Report by November 1, 2022.
---
Click the button below to get to the main Grant page!