Yuba City High School Student Art Gallery Show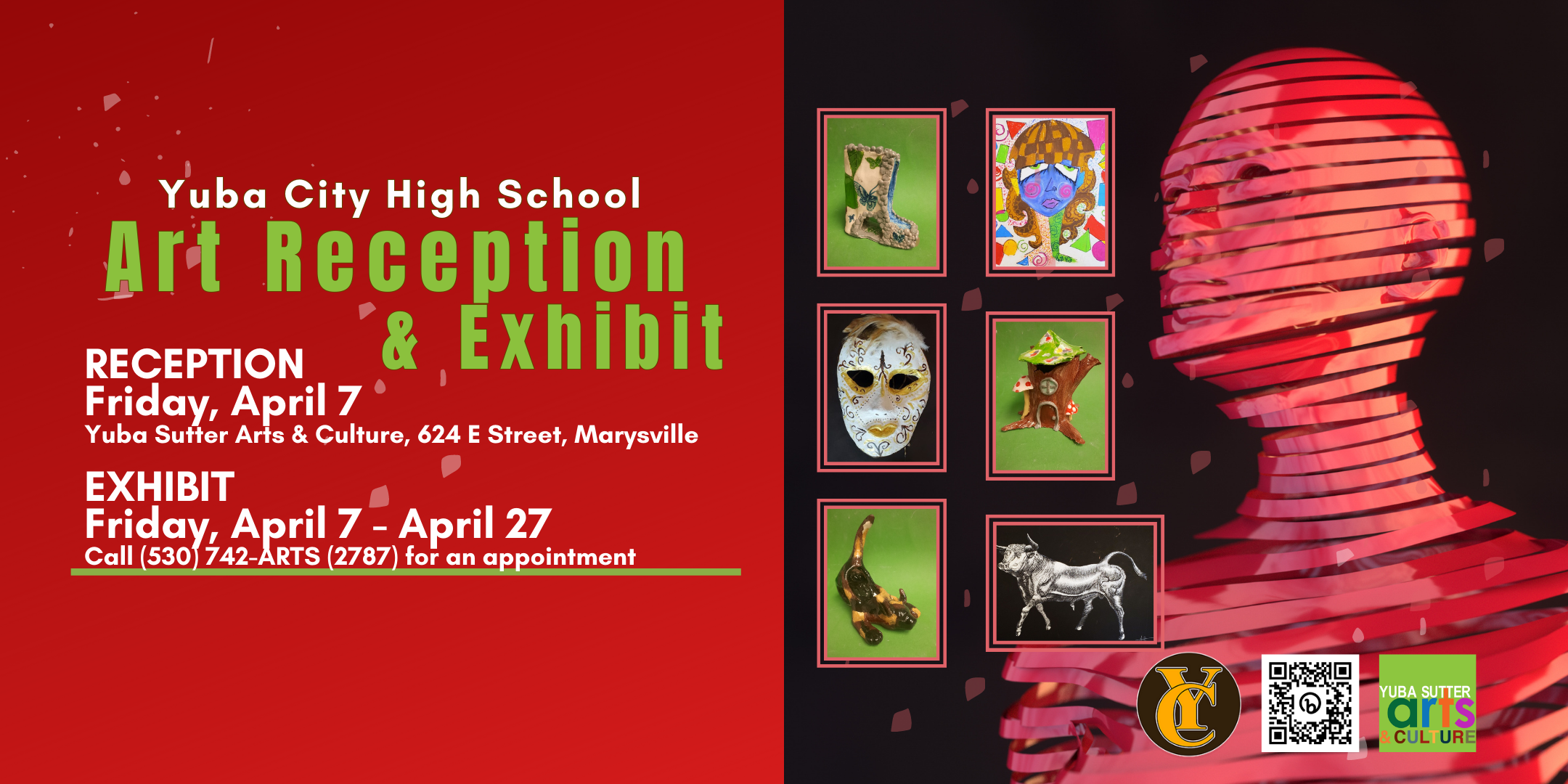 Celebrating Student Artistic Achievement
Since the first of the year, our community has been celebrating the creative richness of local high school art students. Following our first live, post-pandemic Poetry Out Loud and Scholastic Art & Writing Awards events, Yuba-Sutter is once again able to experience the remarkable artistic output of one of our premier high school art departments.
Yuba Sutter Arts & Culture is welcoming back the Yuba City High School art department team for the first time since the pandemic began in 2020. That show was fully installed and at the last minute the reception scheduled for Friday March 13, 2020 had to be cancelled. The show never opened due to state mandated closures. This year's Yuba City High School Student Art Exhibit will be up from April 5 through April 21. A free opening reception with refreshments will be held on Friday, April 7 from 5 – 7pm in the Gallery at the Burrows Center for the Arts, 624 E Street in Marysville. The show is being curated by the art department staff including Pamela Nowak, Carob Bradlyn, George Unpingco, Abigail Schicht, Jennifer Bell, and Athena Garner. Although our local elementary schools do not offer arts classes, we are thankful to our high school arts educators who take aspiring art students to the next level.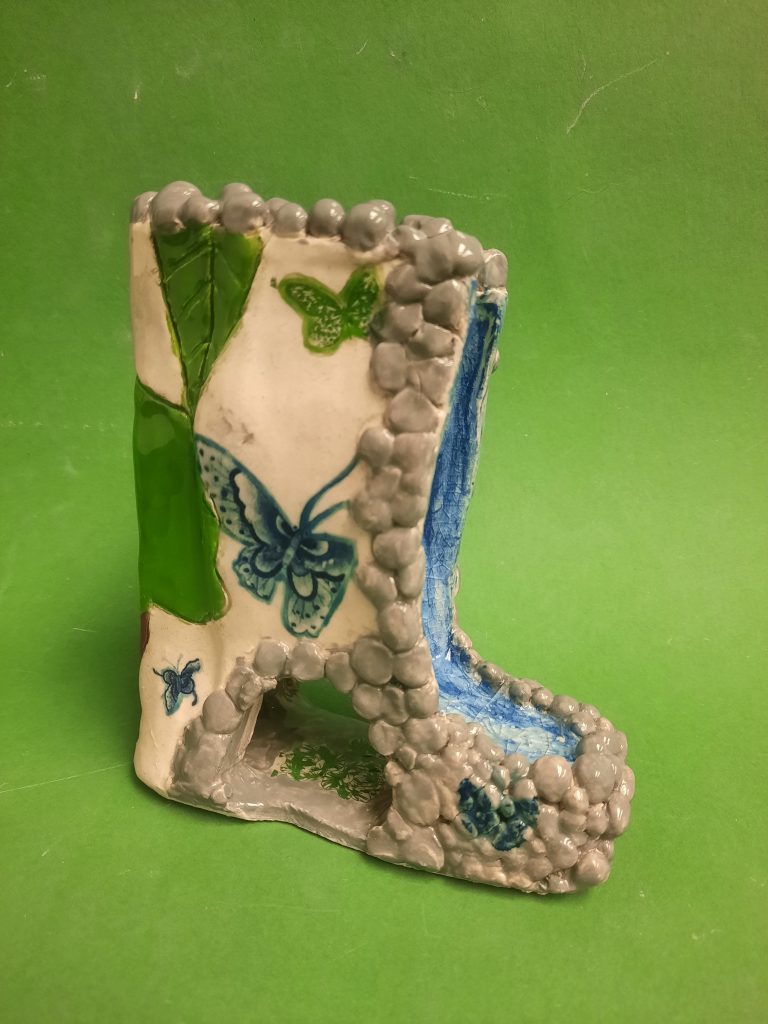 This is the latest in our series of Spring high school student art exhibits. River Valley High School and Marysville Charter Academy for the Arts have exhibited most recently, and it is hoped that Lindhurst High School will be the next to join in. The student art shows help celebrate a whole new generation of artists and give students a forum for a public exhibition of their work. The pride is evident as student artists show off their work to their families and friends in the context of a public gallery environment. Part of Yuba Sutter Arts' mission is to promote exposure to the arts and to support art education for youth in our community. Be prepared to see and experience eye opening and breath-taking examples of artistic excellence. You might even see some contenders for this year's Congressional Art Competition.
The Gallery is also accessible by appointment at other times following the reception by calling 742-2787 or writing to email@yubasutterarts.org. There is plenty of free street parking and in the parking lots at Umpqua Bank and Bank of America directly adjacent to the gallery.