YSA Honored at California Nonprofits Day Celebration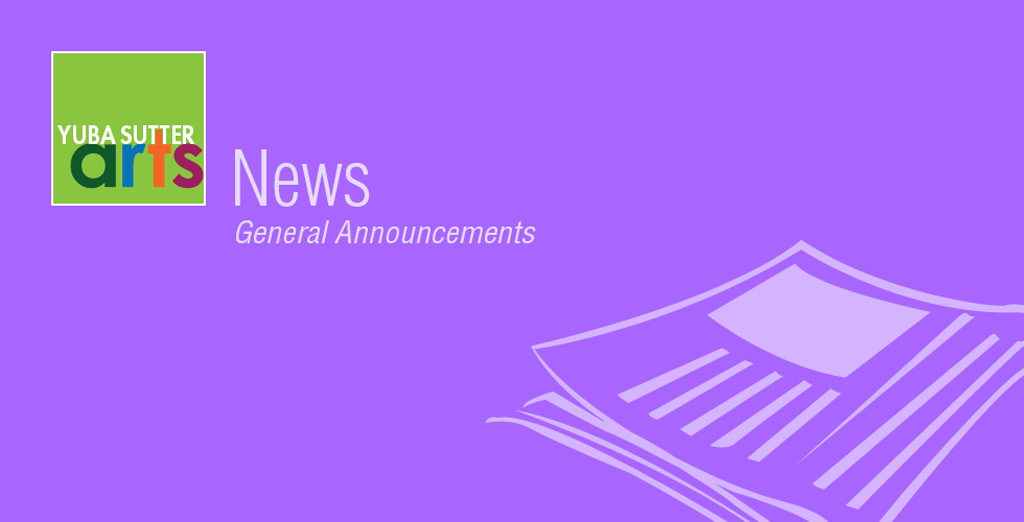 On Wednesday, June 28, Yuba Sutter Arts was honored as a Nonprofit of the Year at a celebration of California Nonprofits Day at the State Capitol in Sacramento.
 Yuba Sutter Arts was selected by Senator Jim Nielsen as an exceptional nonprofit organization in his District #4 district community. Yuba Sutter Arts joined nearly one hundred other nonprofit leaders from across the state that were honored at the annual California Nonprofits Day event, formally recognized by Assembly Concurrent Resolution 54, authored by the chair of the new Assembly Select Committee on the Nonprofit Sector, Assemblywoman Monique Limon (D-Santa Barbara).
Yuba Sutter Arts, established in 1981, exists to expand artistic awareness of and engagement in the arts throughout the community. It works to ensure the highest quality and widest variety of arts and cultural activities so that the region can experience art every day and to recognize the arts in the everyday.
"While never expected, recognition of this sort is very much appreciated. We are extremely pleased to have been honored by Senator Nielsen as his designated Nonprofit of the Year," said David Read, Yuba Sutter Arts' Executive Director.
The award recipients were honored at a luncheon at Sacramento's Convention Center with welcomes from Assembly Speaker Anthony Rendon, Assembly member Limon, and Jan Masaoka, CEO of the California Association of Nonprofits. California Attorney General, Xavier Becerra, also spoke to the gathered honorees and their legislators.
"Nonprofit organizations are vitally important to the economy and well-being of California. But too often nonprofits are 'hidden in plain sight.' We are thrilled that the State Assembly has passed a resolution for the second year in a row that puts the spotlight on nonprofits as an economic power that uses that power for the common good. We congratulate all of the award recipients on being honored for the great work they do every day to make California a better place," said Jan Masaoka, CEO of California Association of Nonprofits, a statewide alliance of over 10,000 organizations, representing and promoting California's growing nonprofit sector and working to bring the full power of nonprofits to strengthening communities.