Wo-Manikins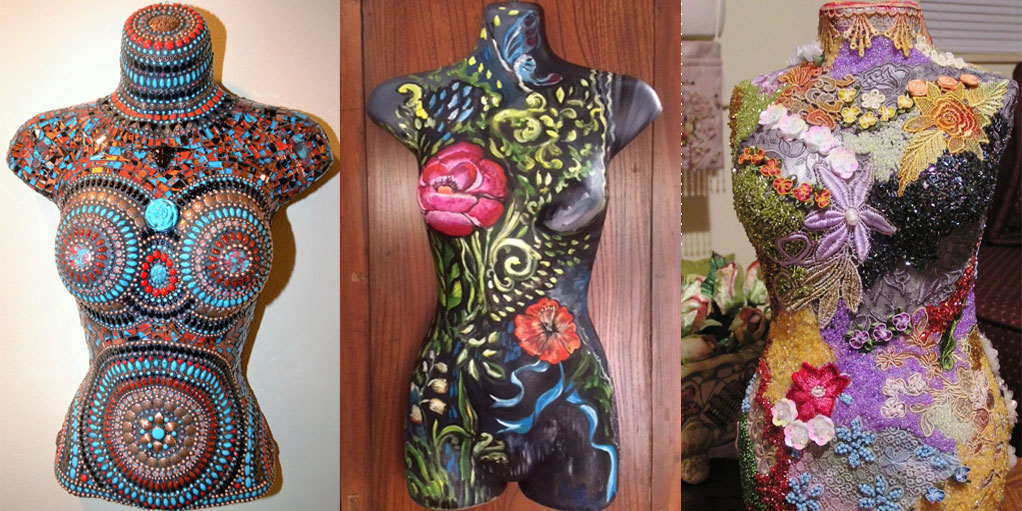 A Celebration of Women and the 19th Amendment
Wo-Maninkins is a timely, but slightly awkward term for a very important project being undertaken this year by Yuba Sutter Arts. It is a manikin decorating project, art gallery exhibit, an art march and celebratory brunch. Yuba Sutter Arts has half torso female shell manikins looking for good homes. The manikins are free to individual community members, families, businesses and service clubs willing to decorate a manikin and to participate in our gallery show which will be a celebration of women and the enactment of the 19th Amendment to the U.S. Constitution which gave women the right to vote.
Manikin or mannequin comes from the French word mannequin, which had acquired the meaning "an artist's jointed model." Historically, artists have often used articulated mannequins, as an aid in drawing draped figures that may be kept immobile for far longer than would be possible by using a living model. Mannequins were a frequent motif in the works of many early 20th-century artists, notably the Metaphysical painters Giorgio de Chirico, Alberto Savinio and Carlo Carrà. 
As part of the Wo-Manikins project, the public is invited to decorate a manikin that will be displayed in the Gallery at Yuba Sutter Arts during the month of August 2020. Additionally, the decorated manikins will be part of the "March of the Wo-Manikins" on Saturday, August 22, a short march (walk) where the decorated manikins will be paraded publicly (location tbd) followed by a "Celebration Brunch" hosted by Yuba Sutter Arts.  Volunteering to decorate a manikin entitles participants to be part of the march and enjoy the brunch for free.
To reserve your manikin in order to create your masterpiece, interested individuals, families, businesses, service clubs and other organizations should contact Yuba Sutter Arts; email@yubasutterarts.org or by calling 530-742-ARTS.
The goal is to call attention to the significance of the passage of the 19th amendment and other ongoing women's issues in the 21st century including, but not limited to the gender wage gap, violence against women, hunger and homelessness, lack of affordable child care and human trafficking.  Join this community celebration of art and history and be a part of something so much bigger than ourselves.
Passed by Congress June 4, 1919, and ratified on August 18, 1920, the 19th amendment granted women the right to vote. Article XIX – The right of citizens of the United States to vote shall not be denied or abridged by the United States or by any State on account of sex. Congress shall have power to enforce this article by appropriate legislation.
Call the YSA office, 742-ARTS (2787), or email@yubasutterarts.org for more information.