Tickle the Ivories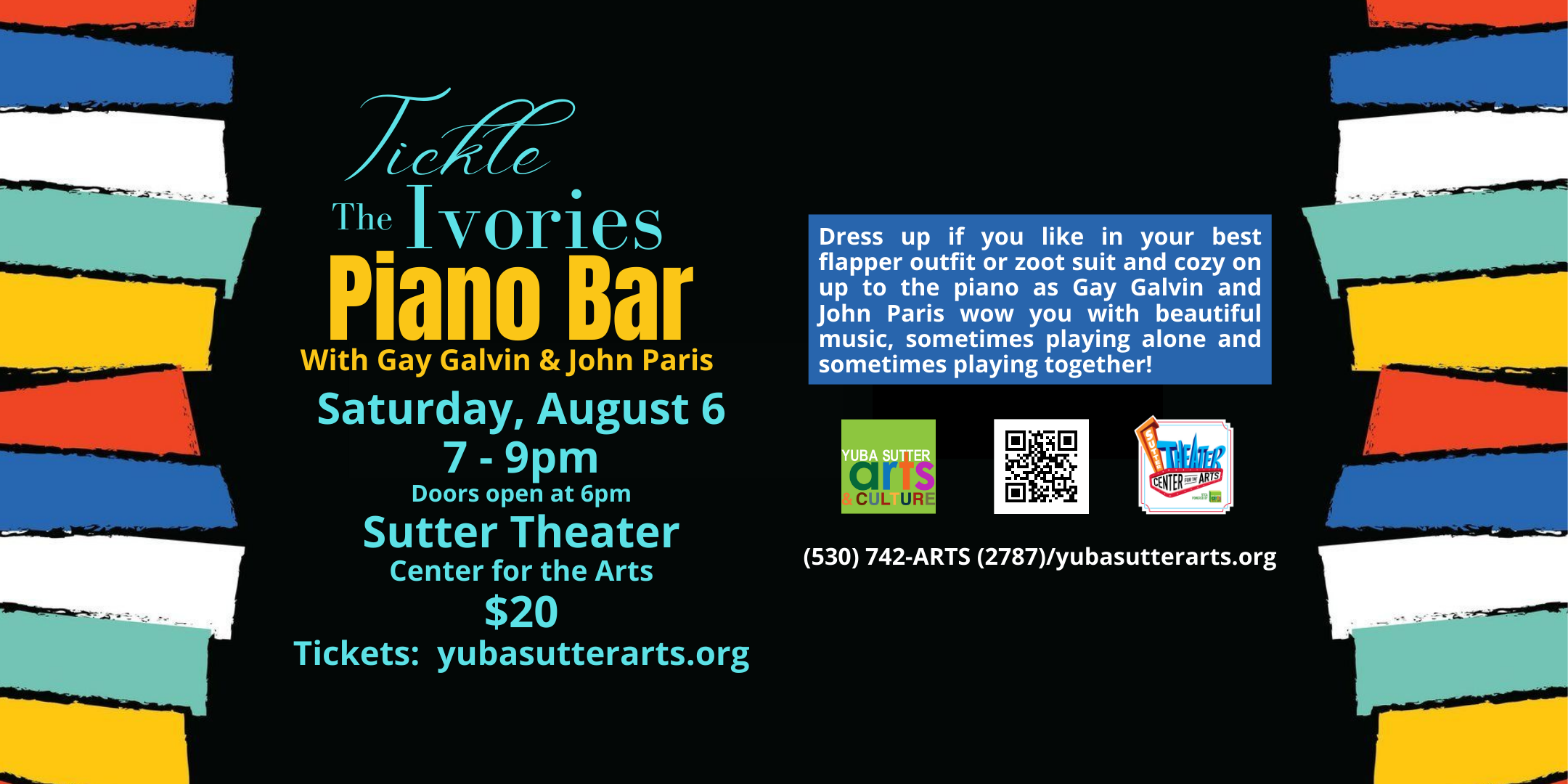 A Piano Bar Style Concert with Gay Galvin and John Paris
What do you think of when you hear the term "piano bar?" Ever been to one? It may be a performance concept that has been overlooked of late, but Yuba Sutter Arts & Culture will revive the idea on Saturday, August 6 when local piano greats Gay Galvin and John Paris team up for an evening of piano jazz and standards from the American Songbook at the Sutter Theater Center for the Arts in a very relaxed setting. The concert and "ivory tickling" start at 7pm and the doors (and bar) open at 6pm. Admission for this unique experience is a whopping twenty bucks. Grab a seat near the musicians for a real up close and personal evening of great music.
Theater historian John Kenrick describes the piano bar experience as follows:
"A piano bar is a hybrid creature: part performance space, part living room, part cruise-a-thon, and part saloon. The bar is there to sell drinks, the pianist is there to perform, and the crowd is there to sing, listen, drink, and socialize. All of this means that it's impossible to predict what a given evening's chemistry will be, even if most of the people on hand are regular customers. The pianist determines the type of music, the style of performance, and the general tone of the evening. Experienced piano bar players know how to take genial control of most any situation and generally keep the party going."
Gay Galvin has been playing piano since she was six years old. Trained in classical and jazz styles, she has worked in big bands, musicals, jazz trios and various classical ensembles. Gay has a master's degree in piano performance in jazz and teaches classical/Suzuki piano and jazz/improv in her studio in Marysville. She has played across most musical genres and in a variety of ensembles including some rock bands, but her heart belongs to jazz. She heads up the Gay Galvin Trio and is the musical director of the new Yuba Sutter Big Band.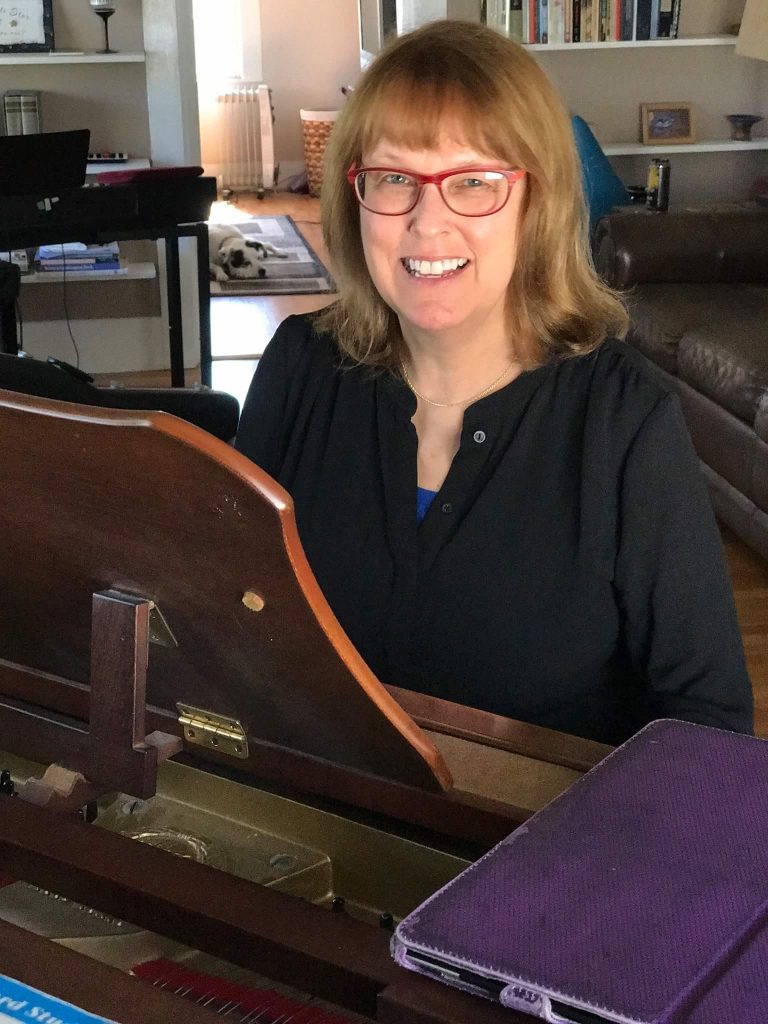 John Paris recently retired as a music educator, but before that enjoyed a long musical career working with the likes of Merv Griffin, Jerry Lewis, the Minneapolis Symphony, and the Moody Blues. While jazz runs through his veins, John has managed to combine this passion with original new age music on his moving solo piano excursions reminiscent of the improvisational style of Keith Jarrett. John is known for his piano virtuosity, and a few years ago played at Carnegie Hall in New York where he was awarded the 'Best Jazz Album of the Year' by Enlightened Piano Radio.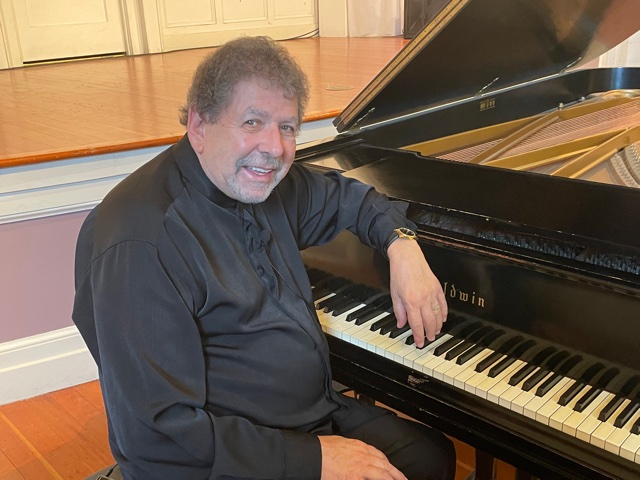 Also, while attending the concert, plan to visit the Theater Art Gallery in the Center. You will enjoy a unique art experience and your purchases of original art will help support artists, so it is a real win-win for all involved.
Plenty of free parking is available on the streets and parking lots adjacent to the Center. For more information about this event and other YSAC 2022 programs, call 530-742-ARTS or email david@yubasutterarts.org.