Theater Art Gallery Opening Reception for September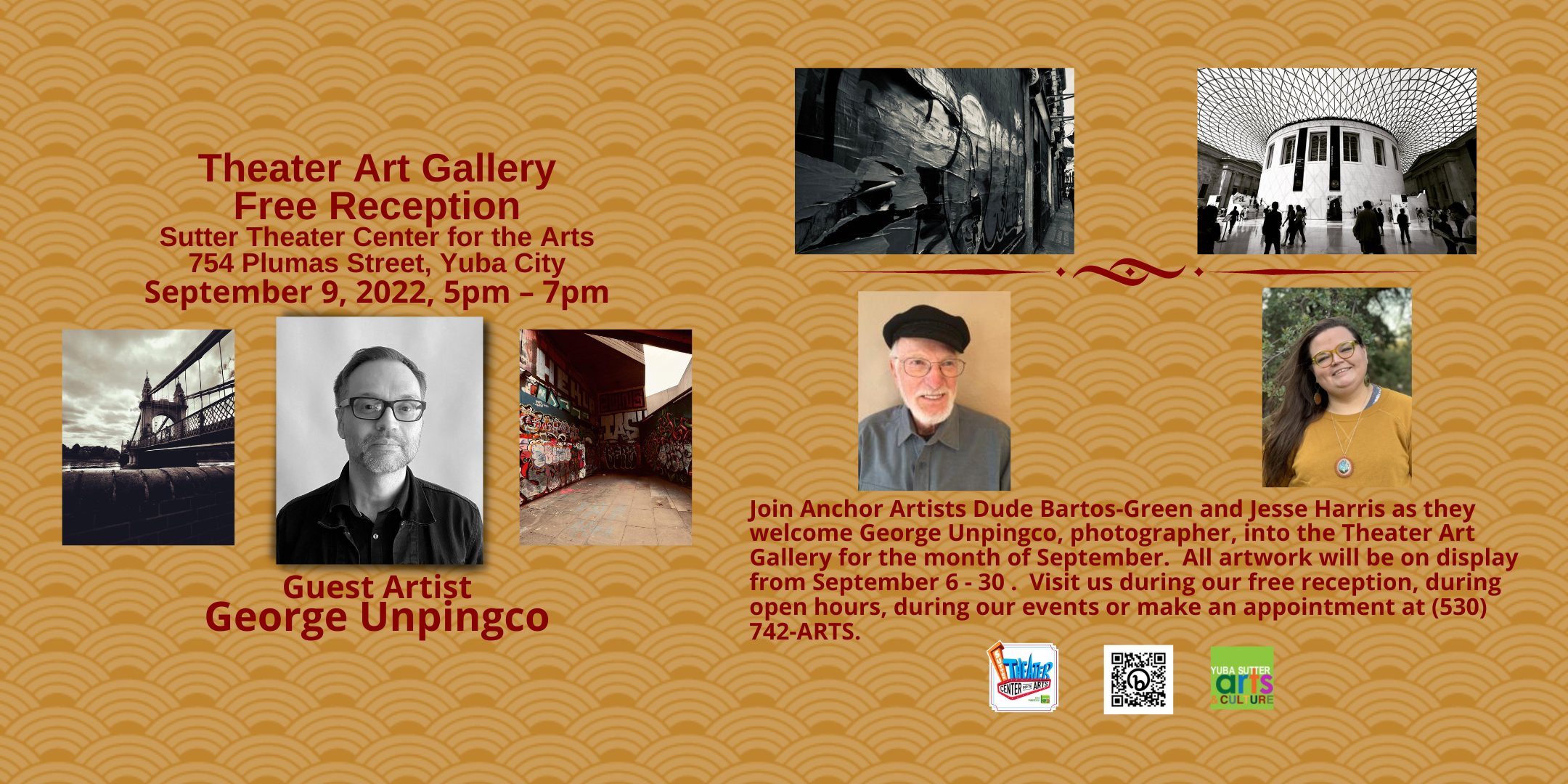 Guest Artist George Unpingco
Continuing its tradition of an art gallery special event each month, Yuba Sutter Arts & Culture (YSAC) invites you to an opening reception on Friday September 9 at its Theater Art Gallery located inside the Sutter Theater Center for the Arts. The Gallery is open and ready for the public to come see a wonderful new monthly art show with art flowing out of the Gallery and into the lobby in celebration of local artists.
Each month, YSAC presents special guest artists. In September, it will celebrate the work of photographer, George Unpingco. George is a longtime photographer and although he works in color as well as montage, George is especially interested in exploring the interstitial space between light and dark possible in black and white photography. This is reflected in his landscapes and some of his portraiture.
George is a former military brat who moved to the Yuba-Sutter area in 1985. He received his Associates in Art from Yuba College and his Bachelors in Studio Art with an emphasis in Photography from San Jose State University. After a few years working in the Internet arena, he found his calling teaching art at Yuba City High School where he is currently the photography teacher.
"I am very pleased to be featured at the Theater Gallery as the September Guest Artist and hope you enjoy my images," said George.
The Theater Gallery Anchor Artists include metal artist Dude Green and indigenous jewelry artist Jesse Harris. Come see the work of the Anchor Artists alongside the special guest artist at a Gallery Reception on Friday, September from 5-7pm in the Theater Gallery at the Sutter Theater Center for the Arts, 754 Plumas Street in Yuba City. Plan to visit and see the work and meet these remarkable artists. Free beer, wine, water, and appetizers will be served.
Your purchase of a work of art whether it be a photograph, a greeting card, a pair of earrings, a print, a metal sculpture, or other original artwork helps support the artist as well as Yuba Sutter Arts & Culture.
Plenty of free parking is available on Plumas Street and the streets adjacent to the theater.  For more information about this event and other upcoming 2022 programs during our 41st year, contact Yuba Sutter Arts & Culture at 530-742-ARTS or email david@yubasutterarts.org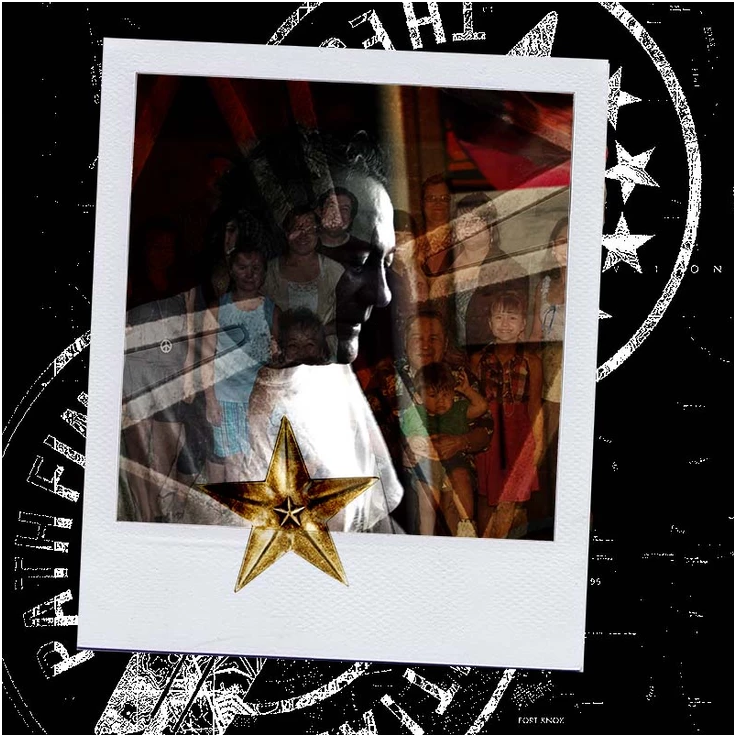 About YSA: Yuba Sutter Arts is a non-profit organization whose mission is to provide arts programming, education, advocacy, assistance and service to artists, organizations and residents of Yuba and Sutter Counties. The local affiliate for Yuba and Sutter of the California Arts Council, its programs include Arts in Education, Veterans Initiatives in the Arts, Arts in Corrections, Very Special Arts Festival, Art Fix, Artist's Alchemy, Center Stage Youth Performing Arts, Poetry Programs, Harvest the Arts and many more.