The Reel Book Society Announces their 2022 Book & Film Schedule!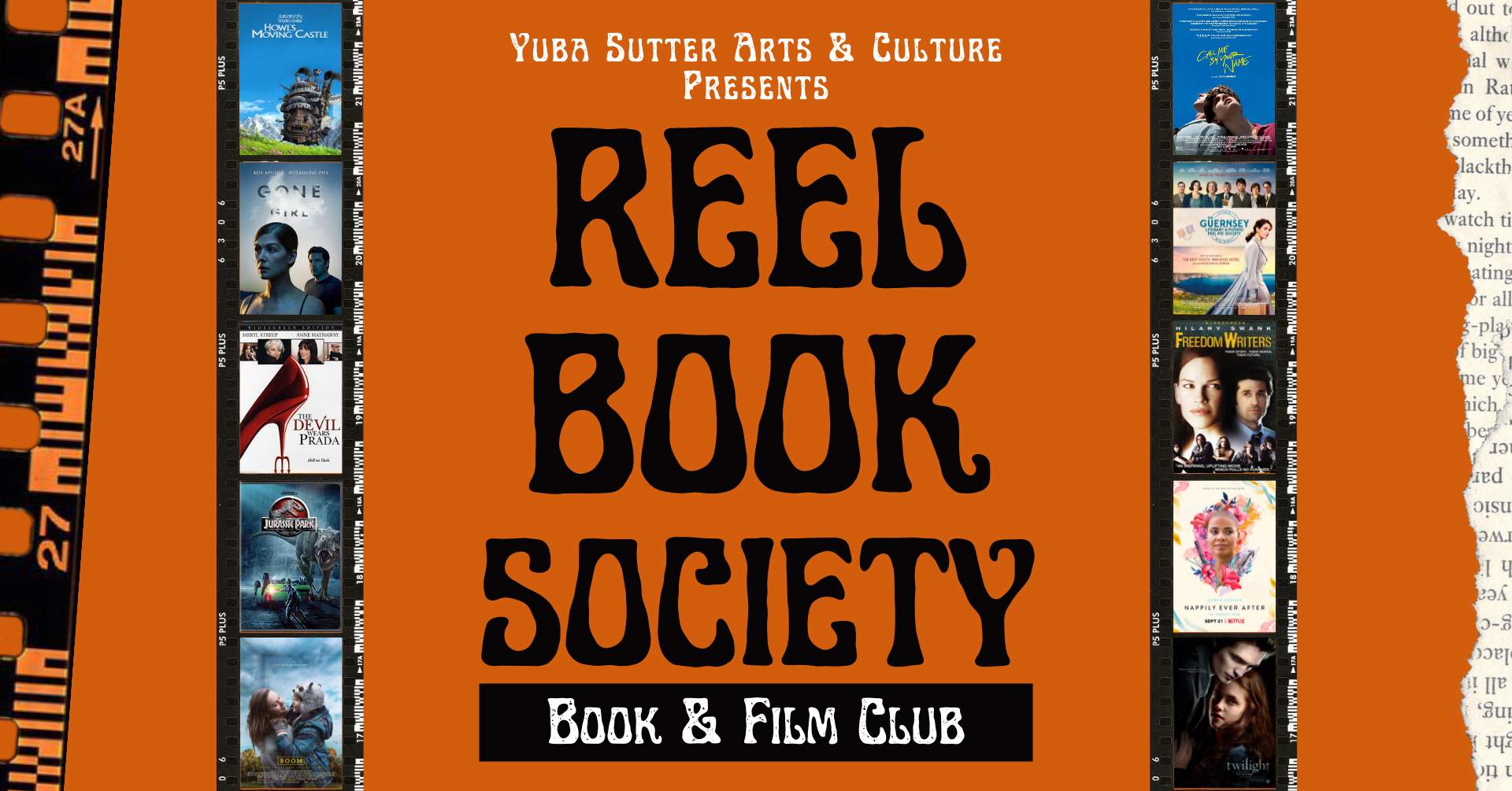 The Reel Book Society is a FREE book & film club that welcomes new members each month to read a book and then watch the film based off of it! We read and watch all genres with like-minded book lovers. Everyone 16+ is welcome to join the society that takes place on the Yuba Sutter Arts & Culture Discord Server.
Books will be available in PDF form and we will watch all the films together as a group on Discord. We spend about 2 weeks discussing on the Discord server then we get have a virtual film screening on Discord. The last Sunday of the month we use the server to discuss the book as a group.
Email shawntay@yubasutterarts.org to sign up or to find out more.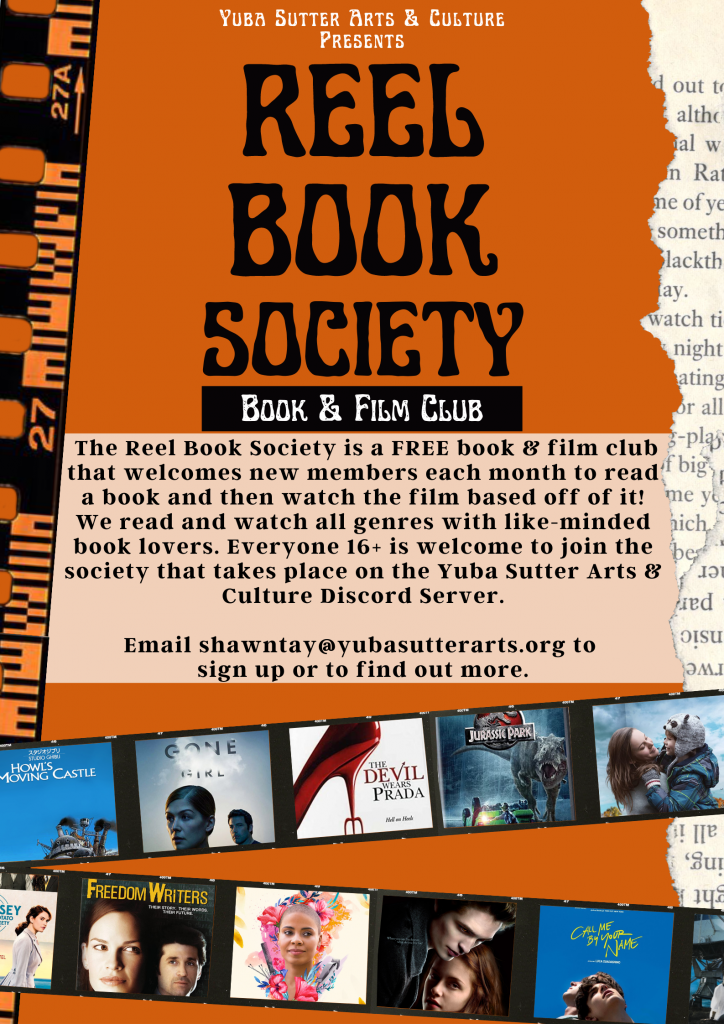 ~OFFICAL REEL BOOK SOCIETY 2022 BOOK LIST~
January: Howl's Moving Castle by Diane Wynne Jones [PG] – January 16 & 30
February: Gone Girl by Gillian Flynn [R] – February 13 & 27
March: The Devil Wears Prada by Lauren Weisberger [PG-13] – March 13 & 27
April: Jurassic Park Book 1 by Michael Crichton [PG-13] – April 10 & 24
May: Room by Emma Donoghue [R] – May 15 & 29
June: Call Me By Your Name by André Aciman [R] – June: 12 & 26
July: The Guernsey Literary & Potato Peel Pie Society by Mary Ann Shaffer & Annie Barrows [Not Rated] – July:10 & 24
August: Freedom Writers by Erin Gruwell & The Freedom Writers [PG-13] – August: 14 & 28
September: Contact by Carl Sagan [PG] – September: 11 & 25
October: Let the Right One In by John Ajvide Lindqvist and Ebba Segerberg [R] – October: 16 & 23
November: Nappily Ever After Book 1 by Trisha R. Thomas [TV-M] – November: 13 & 20
December: Twilight by Stephenie Meyer [PG-13] – December: 11 & 18