The Projector Room Speakeasy Presents the Roaring '20s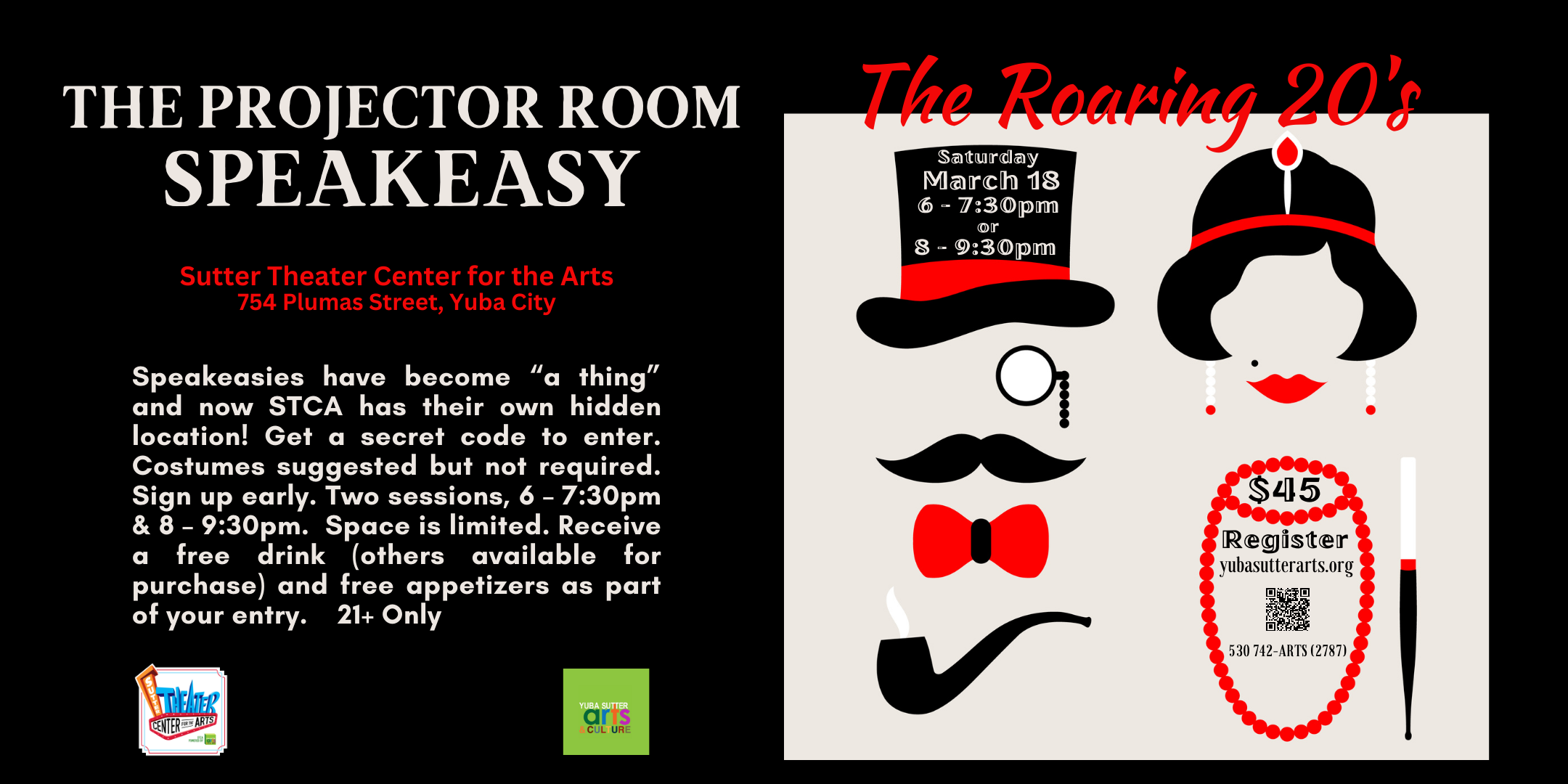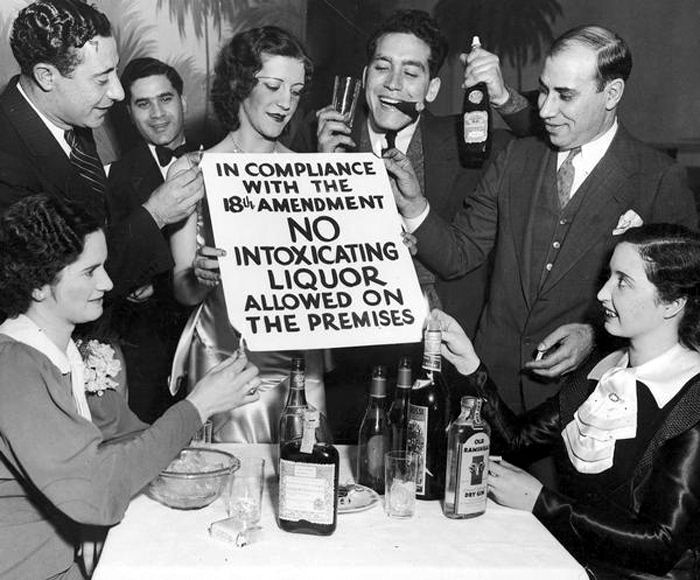 Yuba Sutter Arts & Culture proudly presents the first in a series of unique new events in a hidden away corner of its Sutter Theater Center for the Arts. First up is the Projector Room Speakeasy with a Roaring '20s theme.
So, what is a speakeasy anyway? Back during Prohibition from 1920-1933ish, speakeasies, also called blind pigs, were illicit drinking establishments that sold alcoholic beverages. During that time, the manufacture, sale, and transportation of alcoholic beverages was illegal throughout the United States. It was crucial that patrons keep quiet about these secret bars, thus the term "speak easy." Speakeasies largely disappeared after Prohibition ended. Nowadays, the concept is enjoying a Renaissance in mostly urban environments with retro style bars that replicate the secretive aspects and vibe of historical speakeasies. The new speakeasy trend began in 2000 with the opening of the bar Milk & Honey in New York.
For an exhilarating night out, opt for a cocktail that comes with a side of adventure. The Projector Room Speakeasy is inspired by the secretive bars of the prohibition era and offers an exclusive experience for its patrons. With speakeasies evolving and becoming a thing even in more rural communities, the Sutter Theater Center for the Arts, is offering its own hidden location! Guest will enter through the main theater doors but will need a secret code to enter for the thrill of exclusivity. Costumes are encouraged but are not required. Sign up early for one of two sessions on Saturday, March 18 from 6 – 7:30pm or from 8 – 9:30pm. Each session is limited to 25 guests. Tickets are $45 which includes one free drink and light appetizers and are available at yubasutterarts.org The address is 754 Plumas Street in Yuba City. The speakeasy will have a full bar and recorded theme music will play in the background, but it will be up to the guests to provide the live entertainment and spirited conversation in this very unique setting.
Today's speakeasies still offer a special and unique evening, minus the illegal activity. It is fun to offer a hidden cocktail lounge for savvy Yuba-Sutter party goers in bars tucked away behind secret doors, or password-protected experiences that give a person the thrill of exclusivity.
---
---