The Mick Martin Big Blues Band is Coming to Town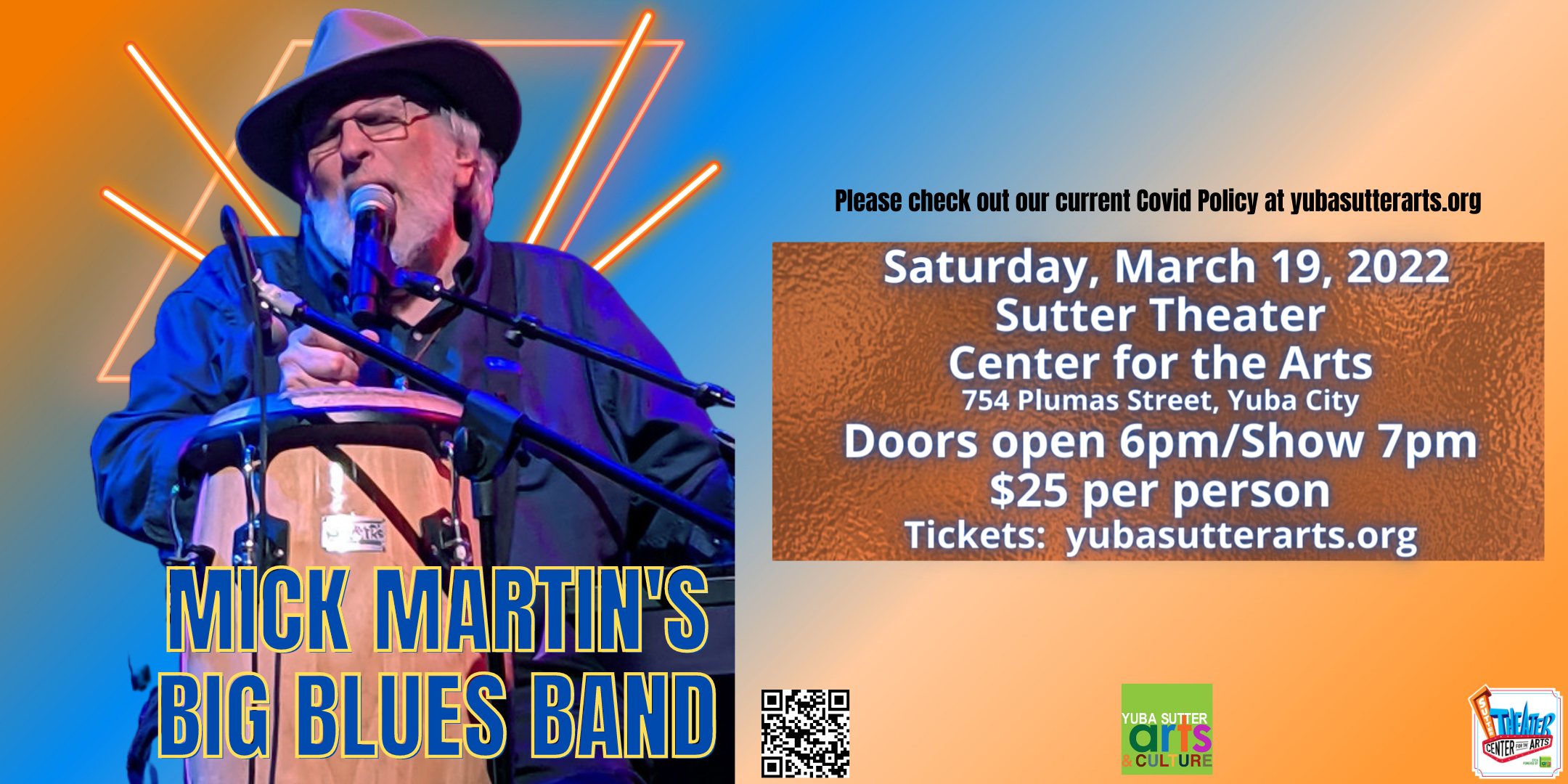 Straight Outta Sacramento
It is time to get your blues groove on when Yuba Sutter Arts & Culture presents the Mick Martin Big Blues Band at the Sutter Theater Center for the Arts on March 19.  Mick is a legend in the blues and rock world and most fans in Northern California know him as the host and producer of "The Blues Party" on Capital Public Radio and the leader of Mick Martin & the Blues Rockers, the group he led for 38 years. An award-winning harmonica player and singer-songwriter, Mick's accomplishments include recording over 20 albums and performing with jazz organist Jimmy Smith and other jazz and blues icons at Carnegie Hall's "Blues in Jazz" event in 1994. He had a 17-year association as the singer and harp player with guitar innovator Harvey Mandel of Canned Heat and the Chicago Blues Reunion at West-Fest, the 40th anniversary of Woodstock. 
For Mick Martin's Big Blues Band, Mick has assembled a group of accomplished musicians with pedigrees as impressive as his own: Danny Sandoval (saxophone), Andrew Little (guitar), Mike Caselli (organ/piano), A.J. Joyce (bass), David D. Johnson (trumpet/arranger) and Jim Caselli (drums). All these musicians have played and recorded with a list of world-famous artists that can be considered the Who's Who of the music business. Mick himself has said, "This is my dream band; a group of gifted musicians I have long admired and never thought I would be able to assemble into a band. And, man, do we have a great time when we play." And so does the audience.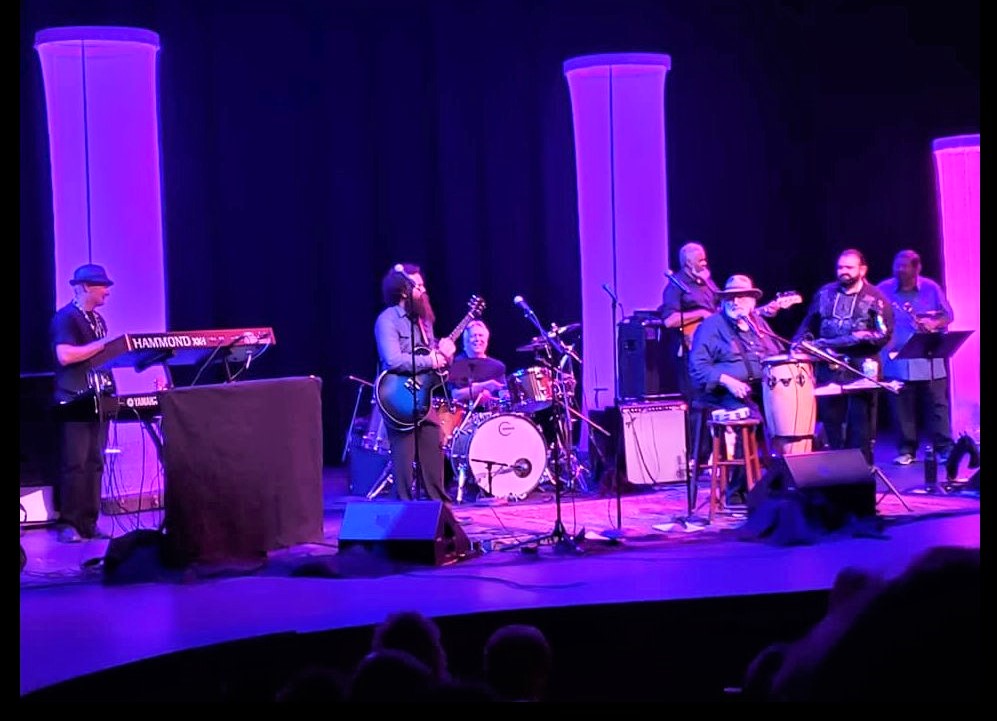 As Bill Champlin, long time member of the band Chicago has said, "There are harmonica players who play music and musicians who play harmonica. Mick is in the latter category." 

Come hear the Mick Martin Big Blues Band and meet the musicians on March 19, at 7pm at the Sutter Theater Center for the Arts, 754 Plumas Street, Yuba City.  All tickets are $25. Please review the YSAC COVID policy prior to attending any events.  
Plenty of free parking is available on Plumas Street and the streets adjacent to the theater.
For more information about this event and other upcoming 2022 programs during our 41st year, contact Yuba Sutter Arts & Culture at 530-742-ARTS or email david@yubasutterarts.org.