The Gallery at Sutter Theater Center for the Arts Presents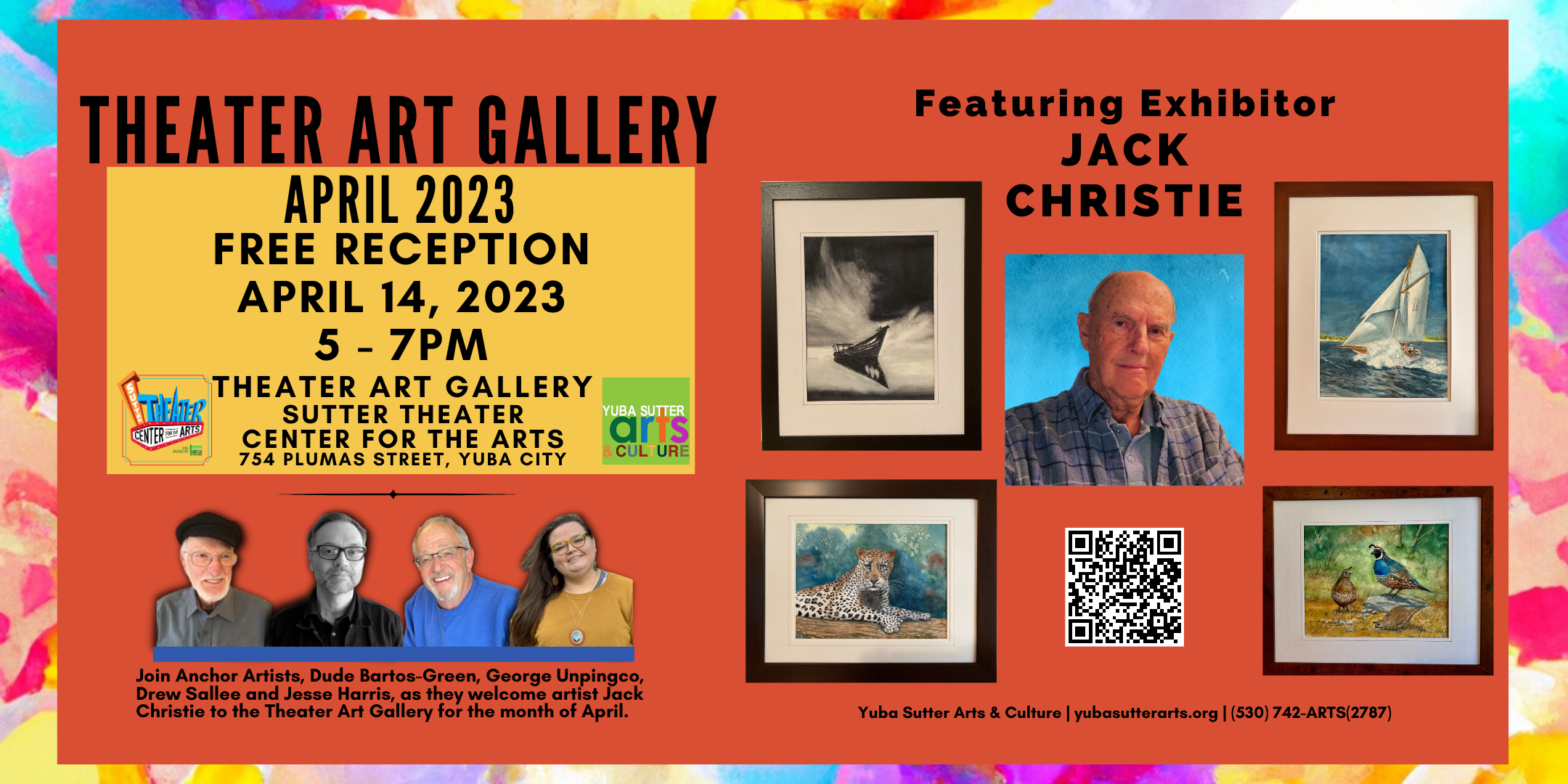 The Work of John "Jack" Christie During April
During the month of April, Yuba Sutter Arts & Culture will celebrate the art of Yuba City resident, John "Jack" Christie in the Gallery at the Sutter Theater Center for the Arts. Jack has drawn and painted since he was ten years old. He attended the California College of Arts & Crafts in San Francisco after high school, but afterwards settled into a business career.
Jack's urge to paint lay dormant for many years, but his late wife encouraged him to start painting again in his forties. Over the years, Jack has since sold hundreds of his original paintings as well as prints. He has shown his work at local galleries, art shows, fairs and at various Sacramento art clubs.
A free opening reception for the exhibition will be held on Friday, April 14 starting at 5pm. Appetizers and beer and wine will be served. The show will remain on display through April.
"I've always been focused on landscapes and the wild animals that inhabit them, using primarily oils," said Jack. "I took a break from painting a few years ago to care for my wife, Diana, but she's gone now, so I've picked up the brushes and started painting things that spark joy in my life. I'm doing more watercolors these days; focusing on owners and their beloved pets. It's a lot of fun painting people's four-legged family members," he added. He is even accepting commissions again!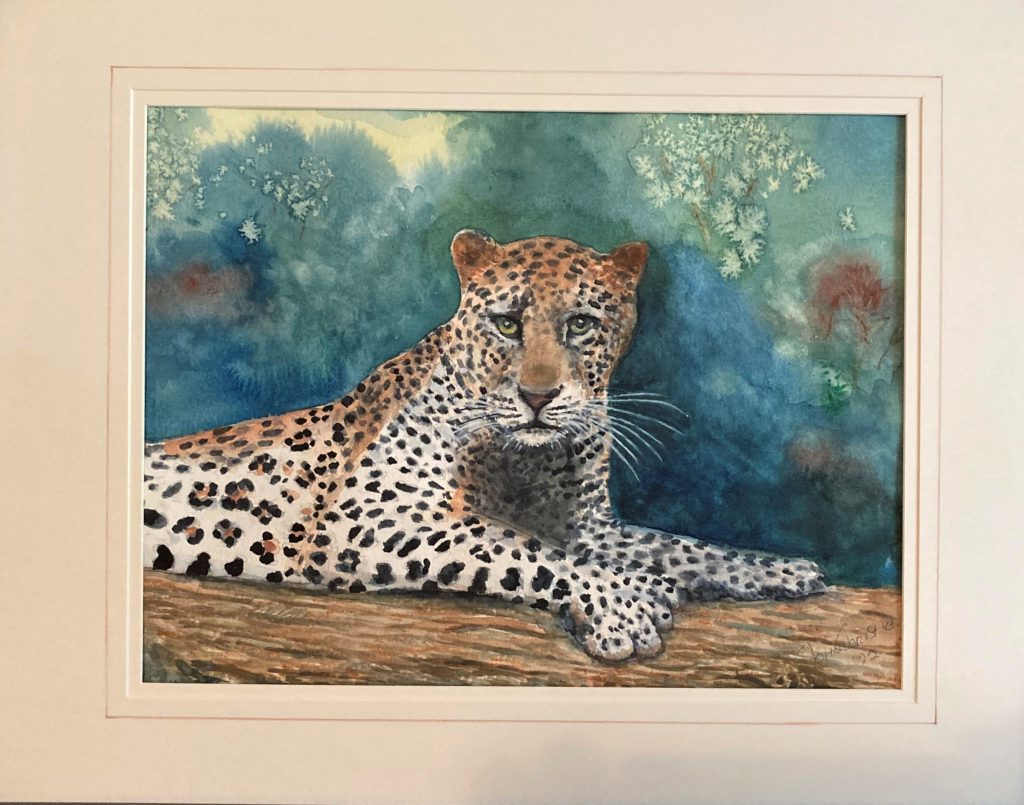 The Theater Gallery located inside the Sutter Theater Center for the Arts is also home to several Anchor Artists. See original works of art created by metal sculpture artist, Dude Green, indigenous jewelry and beadwork artist, Jesse Harris, ceramist Drew Sallee, photographer George Unpingco, and visual artist, Pam Nowak, who works in textiles and also creates linoleum block prints on Japanese paper altered with crayon and watercolor.
Your purchase of a work of art whether it be a painting, a greeting card, a pair of earrings, a print, a scarf, a metal sculpture, a mug or a bowl or other original artwork helps support the artist as well as Yuba Sutter Arts & Culture.
Join the celebration of these wonderful artists and their creative work!