The Folias Duo Return to the Sutter Theater Center for the Arts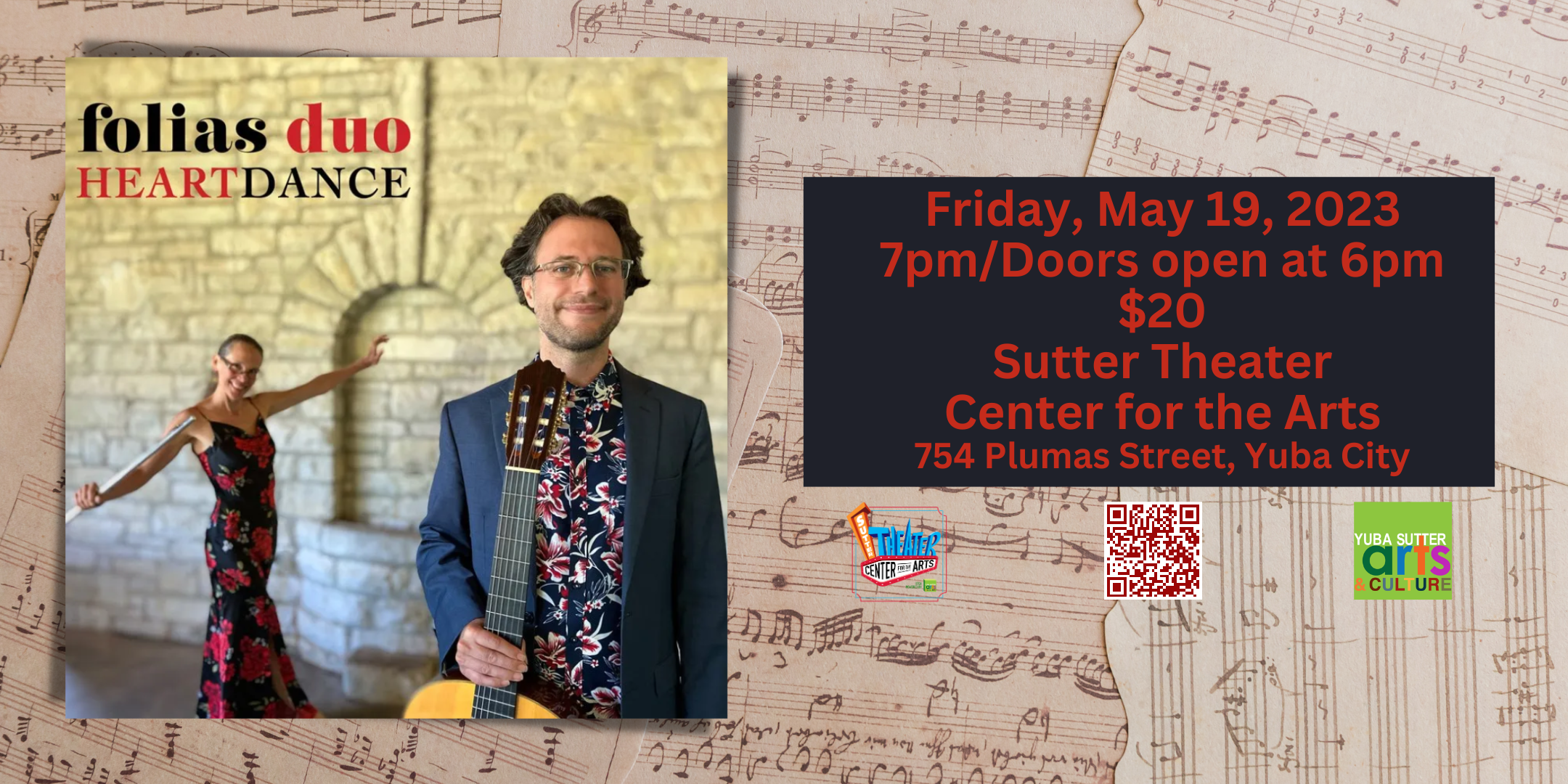 Classical, Jazz, Flamenco, and World Music 
Enjoy a world-class flute and guitar ensemble when the Folias Duo returns to the Sutter Theater Center for the Arts. With a preference for performing concerts in intimate settings, they share their instrumental compositions inspired by life on the road, the Rocky Mountains, Argentine folk music, classical music, and impressions of the natural world. The concert will include music from their most recent recording, "Heartdance." The concert will be held on Friday, May 19th at 7pm. The doors, bar and concession stand open at 6pm. The address is 754 Plumas Street in Yuba City. Tickets are $20 and are available at yubasutterarts.org.
Flutist Carmen Maret and guitarist Andrew Bergeron of the Folias Duo are a married couple whose unique interpersonal performer-composer collaboration of twenty years breathes new life into classical music. They meld European classical music with jazz, world music, and improvisation into their own rhythms, contours, and textures.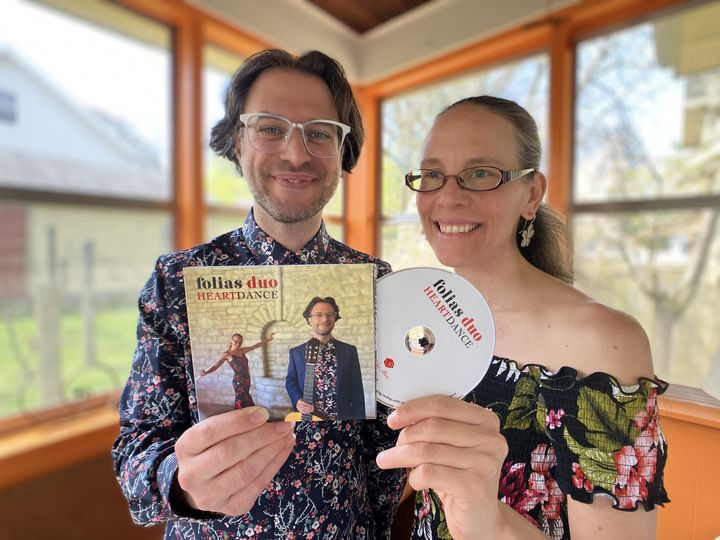 Following two years in purgatory during the pandemic, they performed virtual concerts but are glad to be back on the road giving 35 concerts this summer. Maret and Bergeron met in graduate school at Michigan State University through a mutual love of writing original classical music and playing tango dances. They have performed on stages throughout the United States, South America, and Europe. 
"We'll be taking our listeners on a journey of our new and recorded music from the past two decades," says Maret. Folias Duo has recorded seven albums of original compositions and arrangements, including five albums on the Blue Griffin Recording label and three on their own Folias Music label; "Dreaming to Live," "Delicate Omens," and now "Heartdance."
"We like to keep this cyclical feeling in our artistic life," says Bergeron. Maret adds, "Since we do everything (booking, composing, performing) it's important for us to stay connected to nature and ultimately each location inspires the next round of compositions."
---
---
Plenty of free parking is available on Plumas Street and the streets adjacent to the theater.  For more information about this event and other great upcoming 2022 programs during our 42nd year, contact Yuba Sutter Arts & Culture at 530-742-ARTS or email david@yubasutterarts.org.