Sutter and Yuba County "Poetry Out Loud" Champions Chosen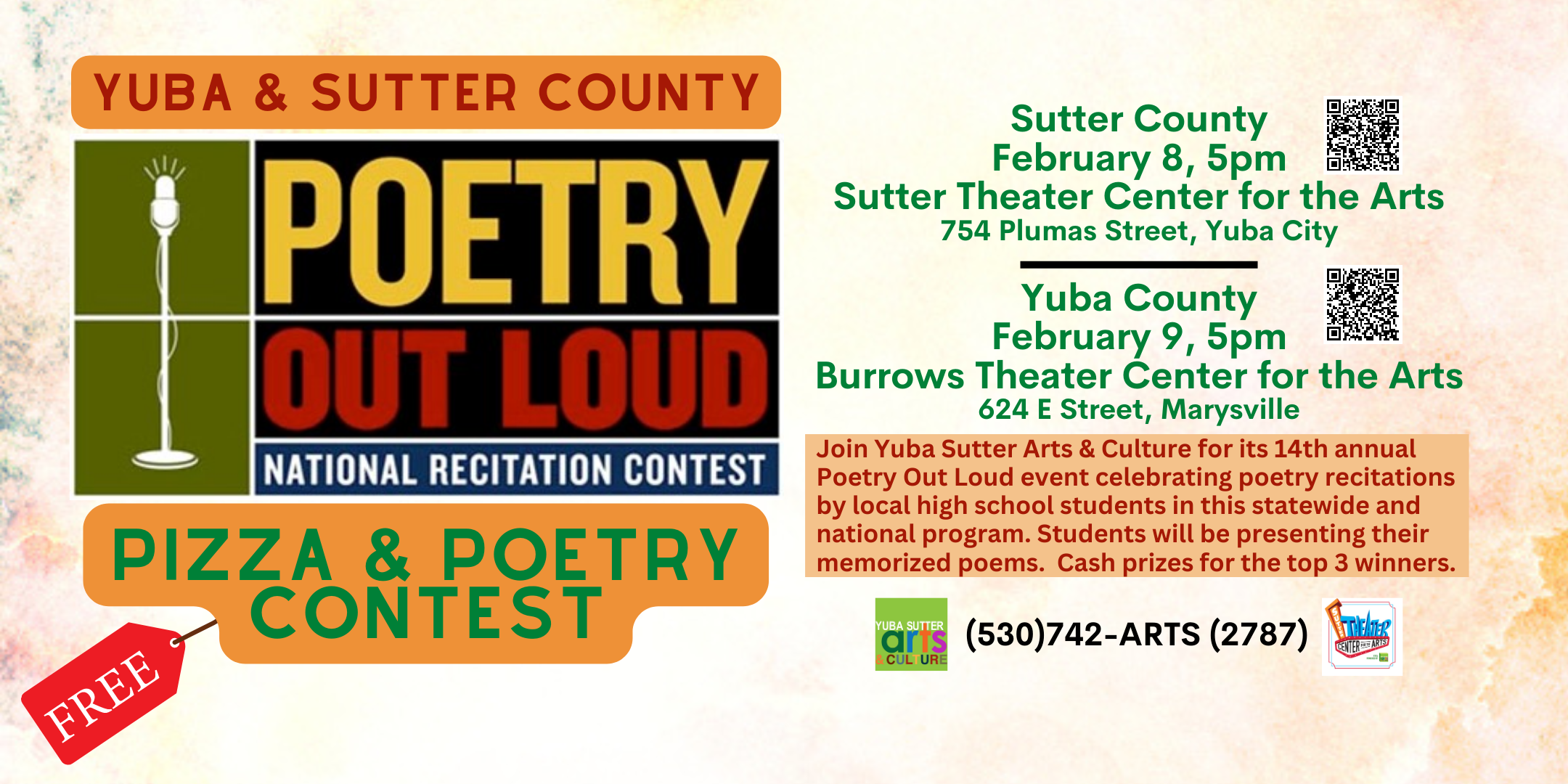 Next Step…the State Finals!
Yuba Sutter Arts & Culture hosted its two county Poetry Out Loud competitions recently with Sutter County students competing on Wednesday, February 8th at the Sutter Theater Center for the Arts and Yuba County students competing on Thursday, February 9th at the Burrows Center for the Arts in Marysville. Over 30 students participated with the winners chosen by a distinguished panel of judges.
The Sutter County winners are First Place – Ainsley Nelson, Sutter Union High School, Second Place – Jocelyn Chan, East Nicolaus High School and Third Place – Charlotte Ramey, Sutter Union High School. The Yuba County winners are First Place – Salma Antonia Alfaqeeh, Marysville Charter Academy for the Arts, Second Place – Devon Giardini, Marysville Charter Academy for the Arts and Third Place – Jayden Giacomo, CORE Charter Academy. Judging was based on physical presence, voice and articulation, dramatic appropriateness, level of complexity, evidence of understanding and overall performance.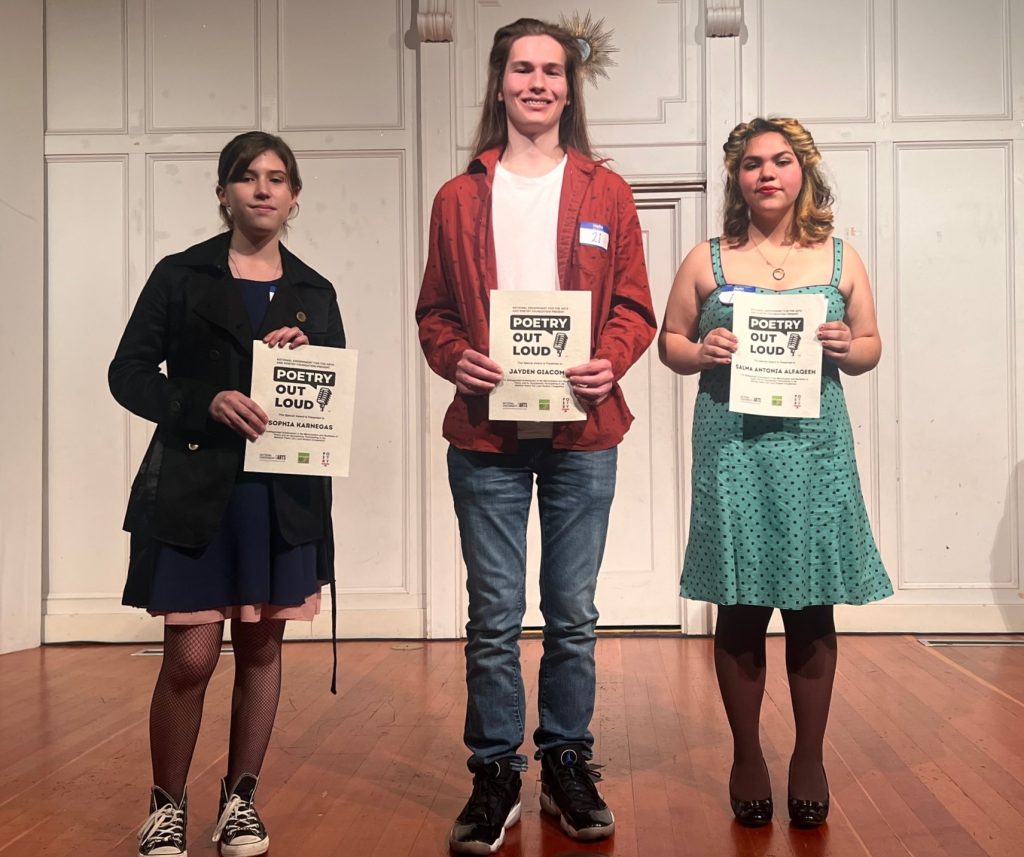 This year's competition was special because it marked the first time in three years that in person competition was allowed. During the pandemic, Poetry Out Loud was all virtual with students sending in video recordings of their recitations. Everyone agreed that "in person" is the much-preferred format especially since pizza was available for all to enjoy.
Yuba Sutter Arts & Culture has been conducting the Poetry Out Loud competition locally for many years. The program was founded by the National Endowment for the Arts in 2005. Students select poems from the Poetry Out Loud online anthology of nearly 1,000 poems. Poetry Out Loud is a national program that encourages students to learn about great poetry through memorization and recitation. It helps students master public speaking skills, build self-confidence, and learn about literary history and contemporary life. Poetry Out Loud has grown over the years to include more than 3 million students and 50,000 teachers from 10,000 schools in every state, Washington, DC, the US Virgin Islands and Puerto Rico.
The two county winners will go on to compete in the California Poetry Out Loud state finals March 19-20. The state finals competition will again be virtual however, so the champions from each county will be submitting videos of their recitations. At the state level, one winner will be selected to represent California in the national competition in Washington, D.C. in May.