Scholastic Writing Awards Program for Yuba-Sutter Students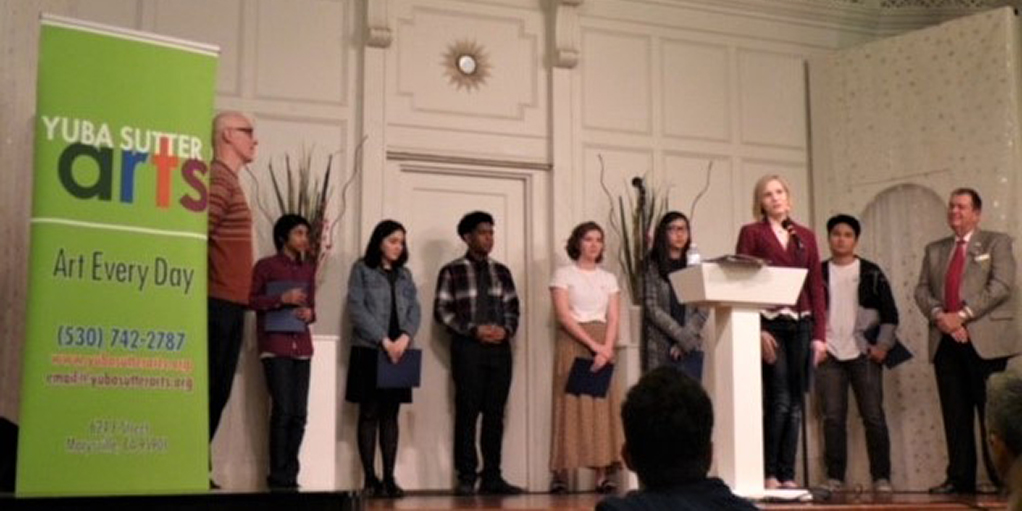 Now Accepting Entries for 7-12 Graders
Yuba Sutter Arts is are now accepting submissions from local students for the 2018 – 19 Scholastic Writing Awards program. Students from 7th through 12th grades may enter work in various writing categories based on their own areas of interest and expertise. The winners in all categories will be announced early next year and go on for regional and national recognition including scholarships for top place finishers.
In order to enter their work for award consideration, interested students must create an online account at www.artandwriting.org. Follow the simple instructions to submit written work in various categories including short story, poetry, critical essay, humor, journalism, science fiction and fantasy and others. The deadline for submissions is December 13.
Yuba Sutter Arts is the local affiliate for students interested in submitting for the writing awards and will manage the local judging process. The Community Memorial Museum of Sutter County is the local affiliate for the visual arts portion of the program. The program helps celebrate the accomplishments of creative students, extending opportunities for recognition, exhibition, publication, and scholarships to teenagers who demonstrate exceptional aptitude in writing and art.
"Jessica Hougen, Sutter County Museum Director, approached us two years ago to take on the Scholastic Writing Awards part of the program," said David Read, YSA Executive Director. "She'd had experience with the Scholastic Awards in other parts of the country and, after a great first year experience, we knew we wanted to continue the program for our local students," he added.
Yuba Sutter Arts and the Museum will collaborate on a joint regional 2019 Scholastic Art & Writing Awards ceremony in February at the Burrows Theater in Marysville for students, their families, educators and the general public. The Northern California region includes students from Colusa, Nevada, Placer, Sierra, Sutter, Yolo, and Yuba counties.
We feel that now, more than ever, it is important to recog­nize creative accomplishments and provide students with the support and resources they need to make creativity a lifelong pursuit. Please encourage any students that you know to talk to their teachers about their interest in submitting work or contact Yuba Sutter Arts directly for more information; (530) 742-ARTS or david@yubasutterarts.org.