Scholastic Art & Writing Awards Ceremony at the Sutter Theater Center for the Arts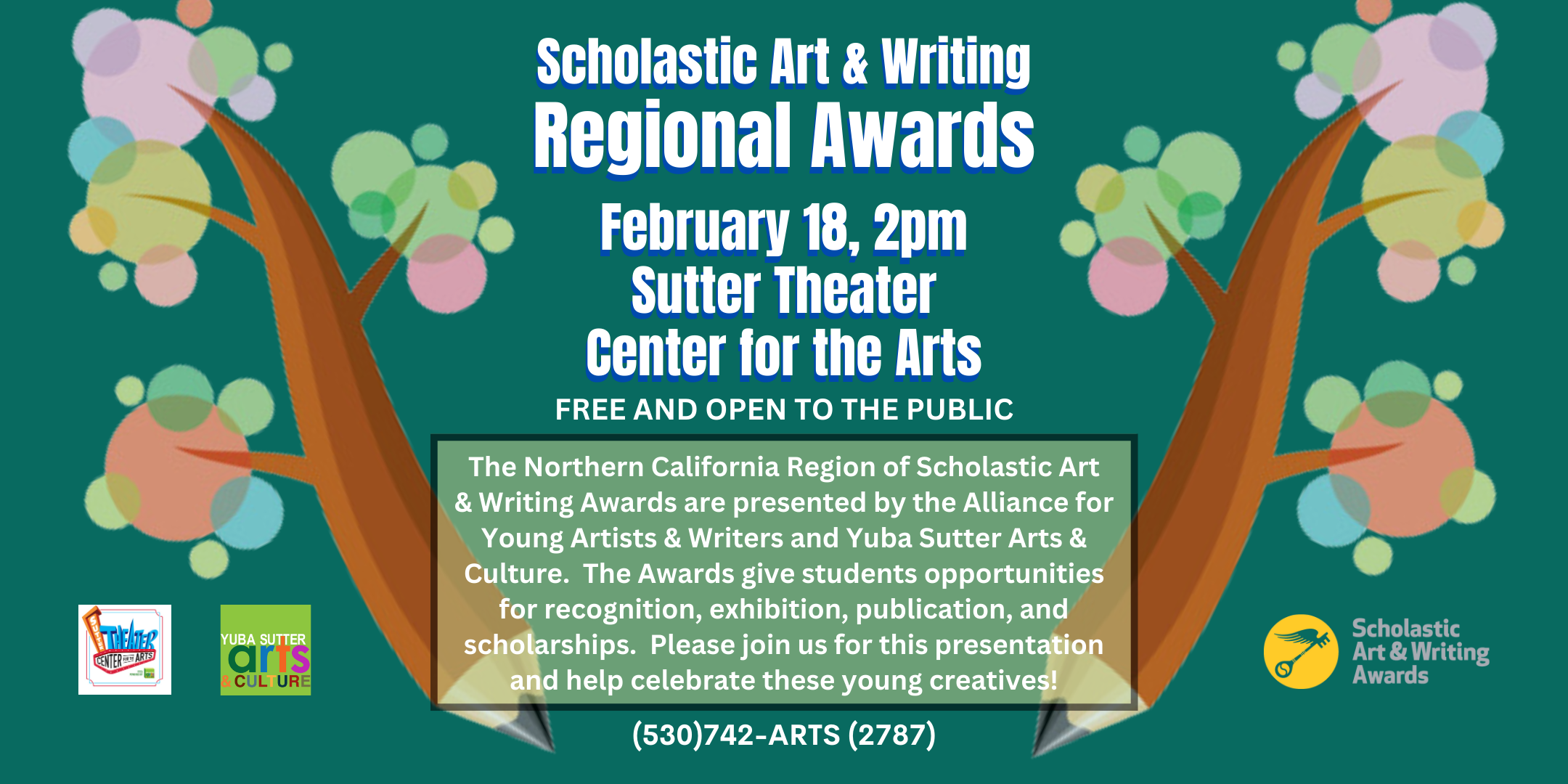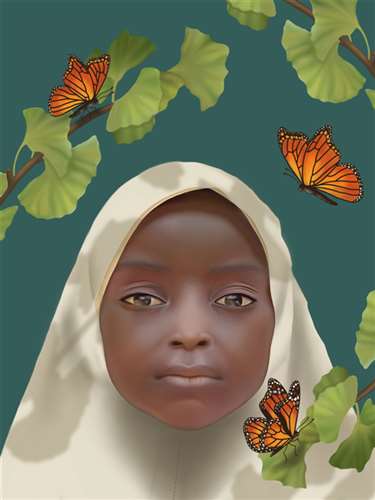 Yuba Sutter Arts & Culture is in the midst of an ongoing series of programs and events recognizing student artistic achievement during the first quarter of 2023 Next up are the Scholastic Art & Writing Awards. YSAC is the Northern California Regional Affiliate for seven counties; Colusa, Nevada, Placer, Sierra, Sutter, Yolo, and Yuba counties. It is the one program that it manages beyond its traditional two county service area.
Now in its fifth year as the Northern California affiliate for the Scholastic Art & Writing Awards program, Yuba Sutter Arts & Culture received over 100 submissions in both art forms. And it is the first time since the pandemic that an in person ceremony is planned. And, yes, this is Scholastic like the publishing company that puts on the book fairs at schools from which kids get a bit of that old-time bookstore experience.
The Scholastic Art & Writing Awards ceremony will be held on Saturday, February 18 at 2pm at the Sutter Theater Center for the Arts, 754 Plumas Street in Yuba City. Many of the art submissions will be on display and notebooks will be available with the printed writing submissions. There will be a few select readings by the writing award winners during the awards ceremony in the Clark Family Theater. This is a free event, and the public is invited. Refreshments will be served.
Since 1923, the Scholastic Art & Writing Awards have recognized the vision, ingenuity, and talent of our nation's youth. Join us as we celebrate the winners at this annual gathering of students, educators, supporters, and the general public. Scholastic Awards alumni include Andy Warhol, Sylvia Plath, Truman Capote, Lena Dunham, Robert Redford, Joyce Carol Oates, and many others.
Earning a Scholastic art or writing award is often the first moment of validation for a young artist or writer and can function as a catalyst that leads to a lifelong commitment to develop and apply their creative gift—no matter what career or path they choose. The program helps celebrate the accomplishments of creative students, extending opportunities for recognition, exhibition, publication, and scholarships to teenagers who demonstrate exceptional aptitude in writing and art.
Please join us as we honor the achievements of creative teens. We feel that now, more than ever, it is important to recognize creative accomplishments and provide students with the support and resources they need to make creativity a lifelong pursuit. We hope you'll join us at the ceremony and help honor these remarkable young thinkers.