Report on the State of the Arts & Culture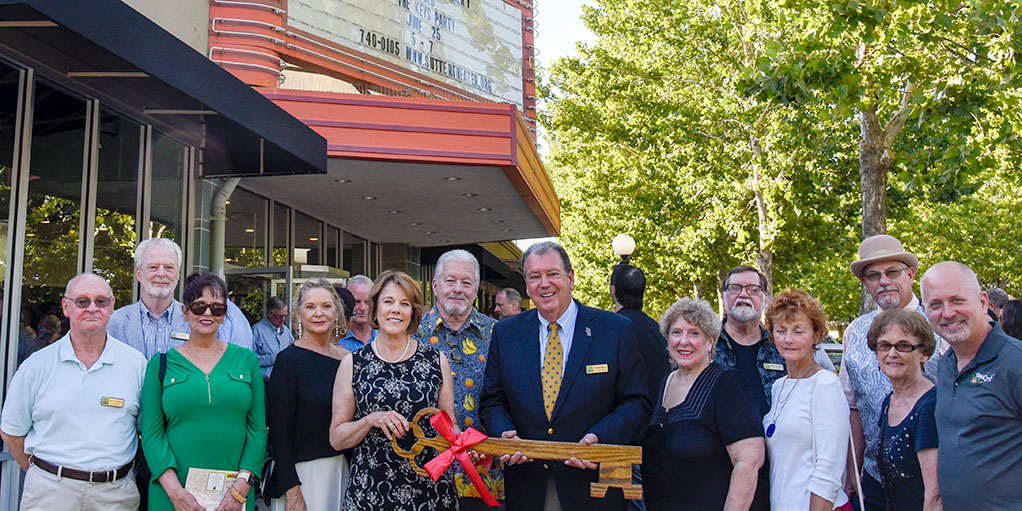 Yuba Sutter Arts & Culture is celebrating its 40-year anniversary year this year and, boy, does it have a great story to tell. It is the leading arts and culture agency in the region and takes its mission to provide arts programming, education, advocacy, assistance and service to artists, organizations, and residents of Yuba-Sutter very seriously.
Each year, Yuba Sutter Arts & Culture invites its members and the entire community to attend its annual meeting. After a brief bit of Board business including the election by the membership of a new slate of officers (there's still time to join so you can vote!) Executive Director, David Read, will make a presentation about the many accomplishments of Yuba Sutter Arts & Culture, talk about how it survived COVID and provide a glimpse into plans for its new Sutter Theater Center for the Arts.
This year's meeting will be held on Wednesday, June 28th starting at 5:30pm. The meeting will be held in the Sutter Theater Center for the Arts, 754 Plumas Street in Yuba City. Light appetizers and beverages will be served and, of course, admission is free and open to all. Plan to attend the meeting and learn about all the ways you can get involved!
"We could not have asked for a better way to celebrate our 40-year anniversary than to take ownership of the Sutter Theater," said Read. "Those in attendance will get an advance look into what we have planned for the next year and beyond and be able to provide input," he added.
The official local agency of the California Arts Council for both Yuba and Sutter Counties, YSAC programs include the Yuba Sutter Youth Choir, Applause Kids! performing arts, Veterans' Arts initiative, Arts in Education, the Very Special Arts Festivals, Harvest the Arts, Arts in Corrections, Poetry Hour: Notes from the Field, Poetry Square, Artist's Alchemy, All About the Arts, Solo Sessions, Art Everywhere and much, much more!
Yuba Sutter Arts & Culture has continued to experience significant, but sustainable growth even during the pandemic, by reinventing itself in many ways. Its enhanced virtual presence with new online programs increased engagement with sectors of the population never before realized.For regular arts updates, follow Yuba Sutter Arts & Culture on Facebook and Instagram or look at the community arts calendar at yubasutterarts.org for all local arts and culture events.