Poetry Out Loud 2021-2022 Season Underway!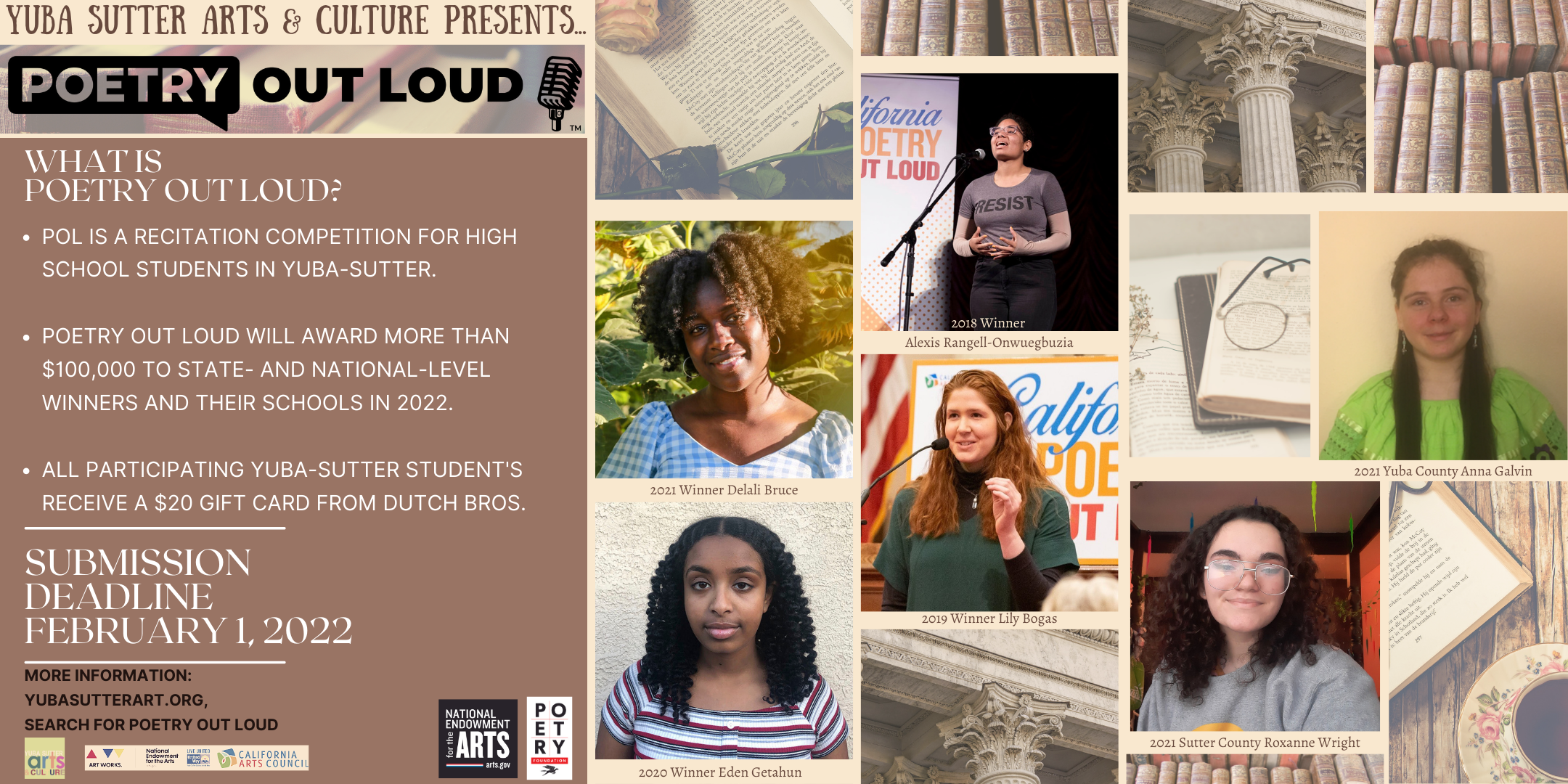 Submissions are open, Deadline is February 1, 2021.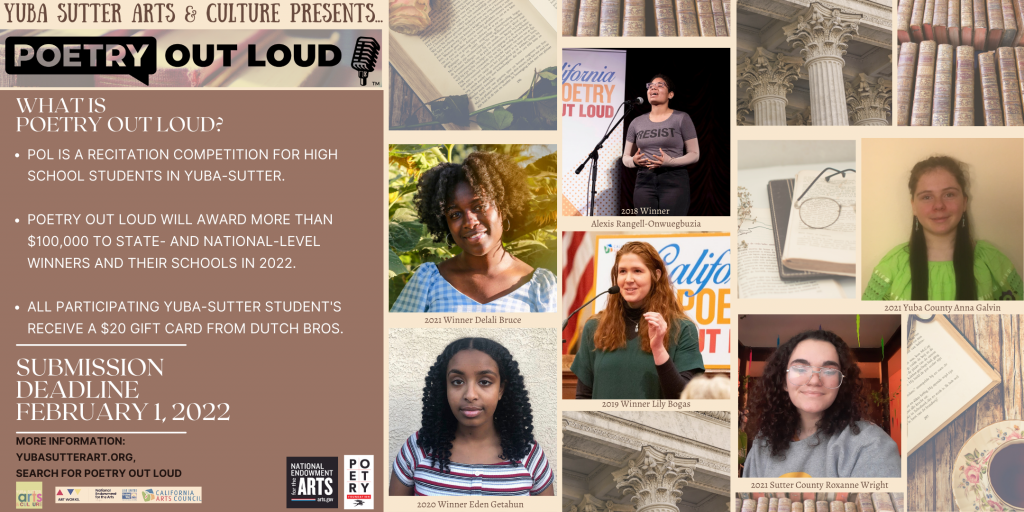 Poetry Out Loud is back! We will continue the annual tradition of POL, all Yuba-Sutter High School Students are invited to join in the fun! Check out the YSAC POL main page for more information.
All participating students will receive a $20 gift card to Dutch Bros!
1st place winners will receive $150 check
2nd place will receive a $75 check
3rd place will receive a $50 check
Visit PoetryOutLoud.org to learn more about this program and Find Out What It's Like to Compete in POL!
To participate in the official 2021-2022 program, head to the online form or copy and paste this link: https://yubasutterarts.org/poetry-out-loud-submission-form/