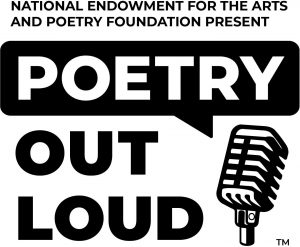 Poetry Out Loud is open to high school students in all kinds of schools — public, private, parochial, independent, charter and home schooled students.
Poetry Out Loud builds on the recent resurgence of poetry as an oral art form, as demonstrated by the slam poetry movement and the immense popularity of rap music among our youth. The program encourages students, though the study of poetry, to master public speaking skills, build self-confidence, and internalize our rich literary heritage.
Poetry Out Loud uses a pyramid structure that starts at the classroom level. In California, winners advance to a school-wide competition, then to a county and possibly district competition, then to the state competition in Sacramento, and ultimately to the National Finals in Washington DC.
This year it will be fully virtual again! Once you have submitted your entry form, get to work on filming your video entry.
Step 1: To participate in the official 2021-2022 program, head to the online form and complete it. 
Step 2: Film your video submissions and turn  it in before February 1, 2022 by 11:59:00pm. Use the Video Filming Guidelines by going to this link.
Step 3: Make sure you add your video to this Google Drive folder in Mp4 format ONLY. Google drive has a FREE way to convert videos to Mp4.

You can also convert your video to Mp4 with this converter!

If you are having trouble getting access to the Google drive folder, log in with your gmail or another email NOT A SCHOOL EMAIL! Your school firewall will not allow you to access outside Google Drives.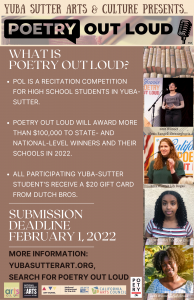 For more than 15 years, Poetry Out Loud™ has given millions of high school students a similar platform through a national poetry recitation competition. An initiative of the National Endowment for the Arts and Poetry Foundation, Poetry Out Loud is organized at the local level by schools or organizations, and coordinators have access to a free teacher's guide and an online anthology of classic and contemporary poetry.
With more than 1,100 poems in the anthology, students gain an understanding of the breadth of poetry, while having the freedom to discover poems with which they feel a connection. As students participate in Poetry Out Loud, not only do they develop a deeper appreciation for poetry, they also improve their analytical skills while building self-confidence and public speaking skills.
More than four million students have participated in Poetry Out Loud since 2005, many advancing from classroom competitions to school competitions to state competitions and ultimately to the national finals where students compete for the grand prize of $20,000. In total, Poetry Out Loud will award more than $100,000 to state- and national-level winners and their schools in 2022.
Roxanne Wright, Sutter County Winner 2021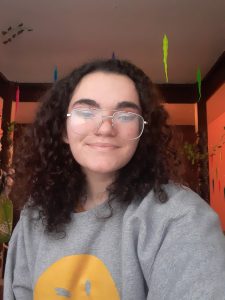 Anne Galvin, Yuba County Winner 2021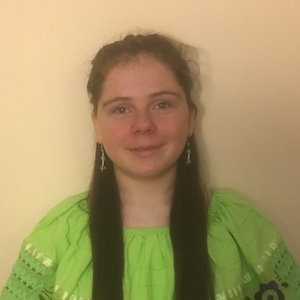 All participating students will receive a $20 gift card to Dutch Bros!
1st place winners will receive $150 check
2nd place will receive a $75 check
3rd place will receive a $50 check
Visit PoetryOutLoud.org to learn more about this program and Find Out What It's Like to Compete in POL!
To participate in the official 2021-2022 program, head to the online form or copy and paste this link: https://yubasutterarts.org/poetry-out-loud-submission-form/
POL MOBILE APP

There is also a free POL app! With this app, students can easily find, save, and practice poems for the competition on their phones or tablets. Many thanks to our wonderful partners at the Poetry Foundation for developing this.
Available for download: