Motherhood Out Loud Opening at the Sutter Theater Center for the Arts
The play Motherhood Out Loud, opening May 5th at the Sutter Theater Center for the Arts, was described by one critic as "what they didn't tell you in What to Expect When You're Expecting." This is the latest production by the Convergence Theatre Company in collaboration with Yuba Sutter Arts & Culture. The play is a deep dive into the joys, challenges, sometimes funny, sometimes tragic aspects of motherhood. It explores a universal truth that will resonate with not just mothers, but fathers and with nonparents. We all had a mother after all and maybe even one or two or more in some cases.
Performances of Motherhood Out Loud will be held May 5,6, 12 and 13 at 7pm and on May 7, 13, and 14 at 2pm at the Sutter Theater Center for the Arts, 754 Plumas Street in Yuba City. Tickets are $20 and may be purchased at yubasutterarts.org.
Motherhood Out Loud is a collection of short plays that tells the hilarious, touching and sometimes agonizing story of motherhood, covering many different angles from cradle to grave. Stories from 14 playwrights are carefully curated into themed chapters. In "Fast Births" we witness the miracle of life followed by a new mom receiving unwanted sex advice from her own mother. "First Day" introduces us to gay dads, adoption, and a mother coping with her child's gender identity. Other chapters cover sex talks, step-motherhood, first dates, leaving the nest, marriage, and adulthood.
The play has been called, "utterly unpredictable, Motherhood Out Loud shatters traditional notions about parenthood, unveils its inherent comedy and celebrates the deeply personal truths that span and unite generations" in a promo piece by Primary Stages for the show's premiere in New York.
The play is directed by Shamaya Sutton, and the stellar cast includes (in order of appearance) Crystal DeMeritt, Salma Alfaqeeh, Erika Walsh-Wray, Cloud Adams, Cathy Willoughby, Lawrence Hearn, Mariah Larios, Alyssa Fesler, Johnathan Sexton, Wendi Jellsey, Tyler Zepp, EverLynn Sutton, Billie Sexton and Ava Walsh-Wray.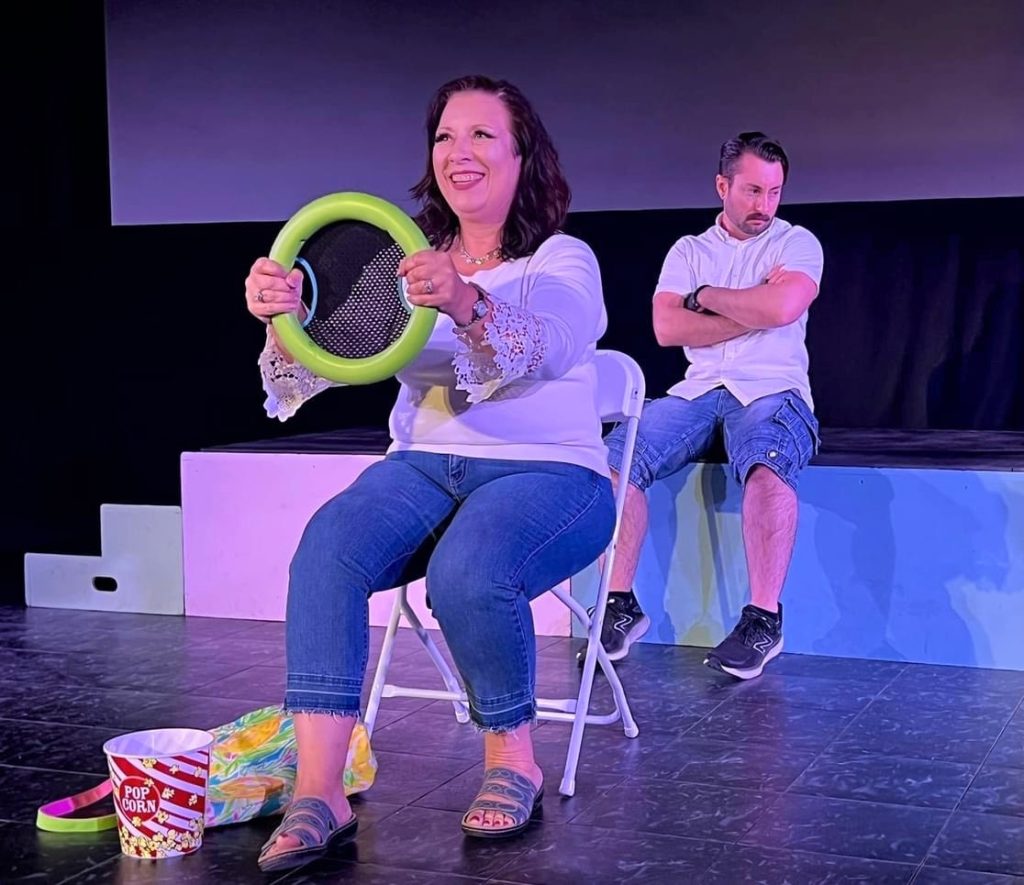 "The Motherhood Out Loud process has been full of laughs, tears, and discoveries. The stories and connections we've shared with each other go above and beyond anything that could ever be played out on stage," according to Director Sutton. "My hope is that the audience will be inspired by some of the show's themes and leave the theater wanting to know more about these people and the special moments that went on behind the scenes," she added.

The play was conceived by Susan R. Rose and Joan Stein, and written by multiple playwrights including Leslie Ayvazian, David Cale, Jessica Goldberg, Beth Henley, Lameece Issaq, Claire LaZebnik, Lisa Loomer, Michele Lowe, Marco Pennette, Theresa Rebeck, Luanne Rice, Annie Weisman, Cheryl L. West and Brooke Berman.
Convergence Theatre Company seeks to inspire curiosity, awareness, and understanding by producing high quality performances that explore important social topics. For more about the company go to convergencetheatreco.org.
For more information about Yuba Sutter Arts & Culture programs and events, call 530-742-ARTS or email david@yubasutterarts.org.