Meet the New Yuba-Sutter Poet Laureate, Marcelo Hernandez Castillo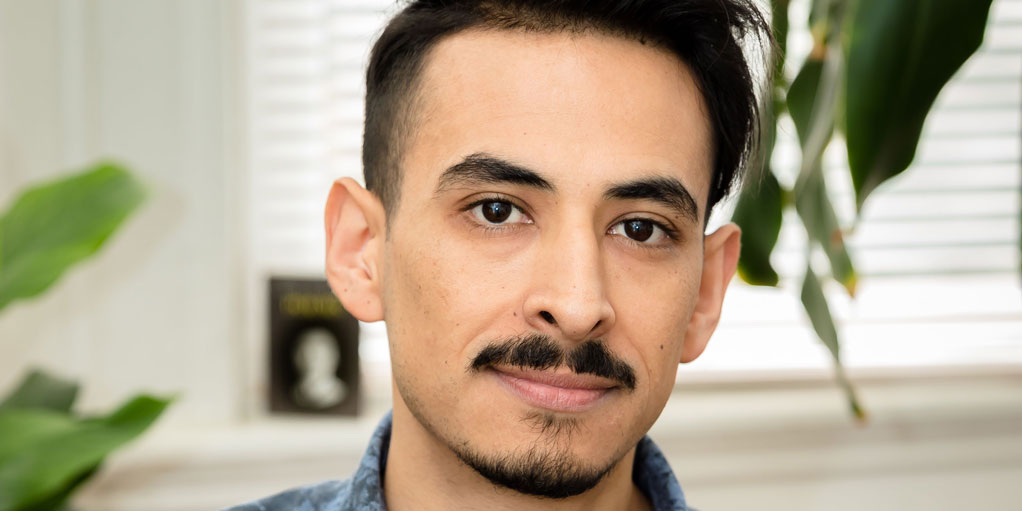 During National Poetry Month – April – the Sutter County and Yuba County Boards of Supervisors passed resolutions in favor of appointing Marcelo Hernandez Castillo as the new Poet Laureate for both counties making him the only two county Poet Laureate in the state. So what is a Poet Laureate anyway?
Poet Laureate is an honorific title bestowed on a poet who has been appointed by a government or conferring institution, and is typically expected to compose poems for special events and occasions. The tradition goes back many centuries when poets were crowned poets laureate in Italy and Britain. Joseph Auslander was the first U.S. Poet Laureate appointed in 1937. The position is currently held by Joy Harjo who was appointed in 2019. Born in Tulsa, Oklahoma, in 1951, Harjo is a member of the Mvskoke/Creek Nation. She is the author of several books of poetry, including An American Sunrise and Conflict Resolution for Holy Beings.
Both County's resolutions stated, "From a community standpoint, it is known that the arts bridge our differences and help build communities; it is the bricks and mortar of imagination, creativity, and cultural exchange. A poet laureate isan officially appointed poet who is often expected to compose or recite poetry for special events and occasions and to help celebrate and promote the reading, writing, and appreciation of poetry within the community."
Marcelo Hernandez Castillo is a resident of Yuba County and is Yuba Sutter Arts' Poet in Residence. He has been a highly effective teaching artist for its Jump StArts program teaching poetry in alternative high schools to at-risk and system-engaged youth. He has a special gift for giving a creative voice to these young people who have suffered significant trauma in their lives. Marcelo also teaches in the MFA program at St. Mary's University and in the Low-Residency MFA program at Ashland University.
He was born in Zacatecas, Mexico and immigrated to the California central valley as a child. As an AB540 student, he earned his B.A. from Sacramento State University and was the first undocumented student to graduate from the Helen Zell Writers Program at the University of Michigan.
Marcello's most recent book is Children of the Land: A Memoir, (Harper Collins 2020) which was released to wide acclaim as a most anticipated book by Entertainment Weekly, NPR, The New York Times, and others. He is also the author of a book of poetry, Cenzontle, winner of the A. Poulin, Jr. prize, winner of the 2019 Great Lakes Colleges Association Award, and a finalist for the California Book Award, and named a best book of 2018 by NPR and the New York Public Library. His first book, Dulce, was the winner of the Drinking Gourd Prize published by Northwestern University Press. As one of the founders of the Undocupoets campaign, he was the first undocumented student to graduate from the Helen Zell Writers Program at the University of Michigan and was recognized with the Barnes and Noble Writers for Writers award.