Marysville Charter Academy for the Arts Student Art & Theater Showcase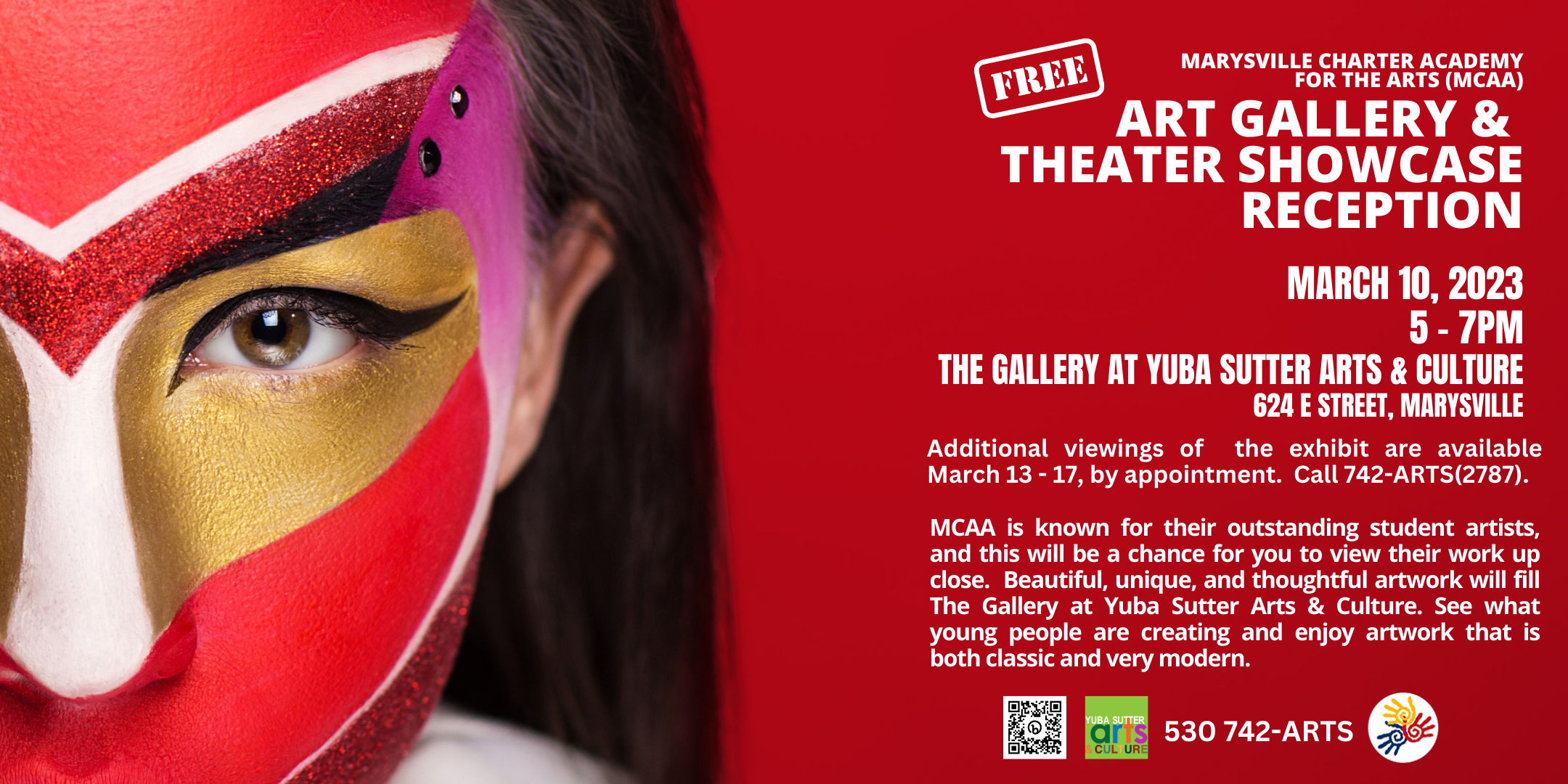 Free Opening Reception on March 10th!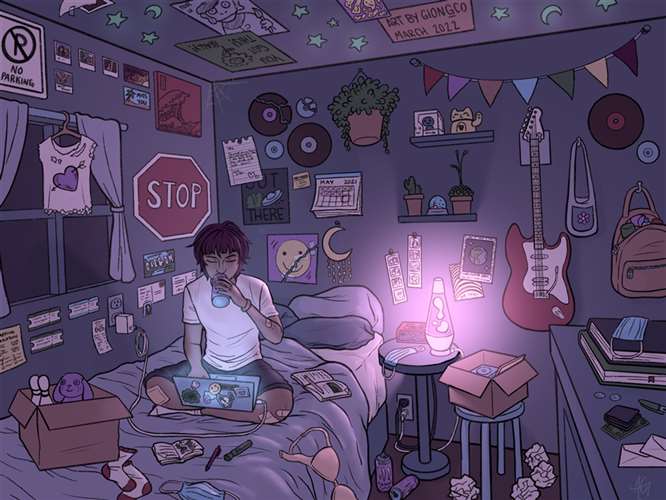 Yuba Sutter Arts & Culture is pleased to welcome back into its Marysville Gallery, the Marysville Charter Academy for the Arts (MCAA). Both visual arts students as well as theater students will be in the house presenting their work in both the Gallery as well as in the Burrows Theater for the next in our series of Spring student art exhibitions.
The MCAA student visual art exhibit and theater arts performance will be in the gallery and the theater for a gala opening reception with refreshments on Friday, March 10 from 5-7pm. The art exhibit will remain up and available for viewing by appointment from March 11-31. The art show is being curated by art department faculty including Glen Weisgerber and Edi Fogel and the theater students are under the direction of theater arts instructor, Matthew DeMeritt. The Gallery and Burrows Theater at Yuba Sutter Arts are located at 624 E Street in Marysville.
Several the visual art pieces that will be on display were featured recently at the annual Scholastic Art & Writing Awards event at the Sutter Theater Center for the Arts. MCAA students received high honors in this national recognition program for achievement in both the visual and literary arts. It is likely that many of these will also be submitted to the annual Congressional Art Competition. If you missed the Scholastic award ceremony, this exhibition would provide an opportunity to see the work alongside many other pieces created by the many talented young people in our community.
This student show will be unique in that for the first time, there will be an opportunity for both visual art students and theater arts students to share their creativity with the community. The evening will include an appearance from the MCAA Intermediate Drama Program. Come and experience what "CAE" (Career Arts Education) for students involved in Yuba-Sutter Arts programs looks like. Student art shows help celebrate a whole new generation of artists. Part of Yuba Sutter Arts & Culture's mission is to promote exposure to the arts and to support arts education for the youth in our community.
The exhibition and reception are free and open to the public.  The Gallery is also accessible by appointment at other times by calling (530)742-2787 or writing david@yubasutterarts.org.  There is plenty of free street parking and in the adjacent parking lots at Umpqua Bank and Bank of America.
---
---