Mariachi Concert Featuring Mariachi Bonitas with
Folklorico Dancers from Patri Insurgente
Yuba Sutter Arts and Culture in collaboration with the Alliance for Hispanic Advancement is very pleased to announce a special SOLD OUT fundraiser concert. Mariachi Bonitas under the direction of Dinorah Klinger will be coming to the Sutter Theater Center for the Arts on May 6 at 7pm.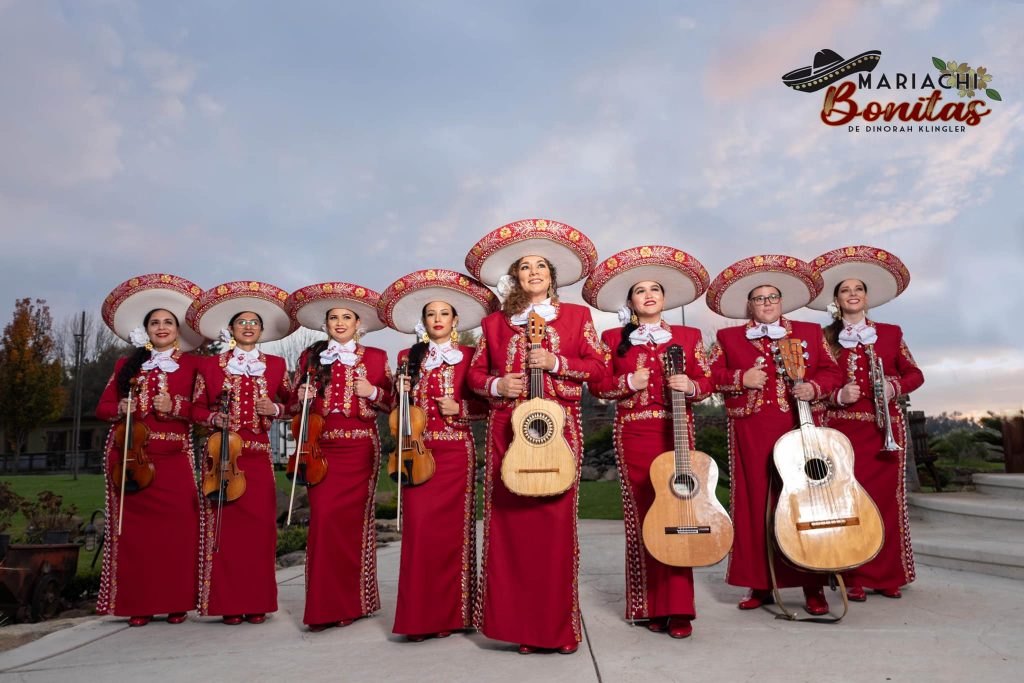 Established in 2020, Mariachi Bonitas is an all-female Mariachi group that was created to share the captivating art of Mariachi music with audiences in Northern California. Under the direction of multi-award-winning singer, songwriter and musician, Dinorah Klingler, Mariachi Bonitas was started to create a space for female Mariachi musicians to voice their love for Mariachi.  Dinorah began her musical career in Mexico City as a young girl before moving to Los Angeles. In her 20s, she formed her first Mariachi Orchestra, but moved out of state for several years. She returned and her current ensemble, Mariachi Bonitas, picks up where she left off. In the musical environment where songs are mainly sung by men, these ladies demonstrate great passion and devotion for Mariachi traditions.

The orchestra is made up of violins, trumpets, guitars including a higher pitched guitar called a vihuela and an acoustic bass guitar called a  guitarrón , and all players are virtuosos in their own right. They take turns singing lead and doing backup vocals. Their traditional charro outfits add to the beauty and sincerity of the music.

Also performing with Mariachi Bonitas will be special guests, Patria Insurgente, a Folklorico dance ensemble created in 2012 when artistic director, Osvaldo Delgado, wanted to share the beautiful art of Mexican music and dance. These outstanding performers will be adding graceful movement and stunning color to the event!

"We are so please to be able to offer this wonderful concert to the community," said Vera Correa, Alliance for Hispanic Advancement President. "This will allow us to feature and celebrate an important part of the amazing cultural diversity that makes our community so strong and wonderful," she added.

The history of mariachi dates to the 18th century and evolved over time in the countryside of various
regions of western  Mexico . Modifications of the music over the years included influences from other
musical genres, the addition of trumpets and the use of  charro outfits  by mariachi musicians. There are
many mariachi styles, but they include rancheras, corridos , cumbias, boleros, ballads, marches, polkas and waltzes . Most of the lyrics are about machismo, love, betrayal, death, politics, revolutionary heroes, and country life. The origin of the word is disputed, but it may come from the name of the wood used to make the dance platform or the indigenous people's name for a certain tree.