Join Tom Galvin for a Free Courtyard Concert!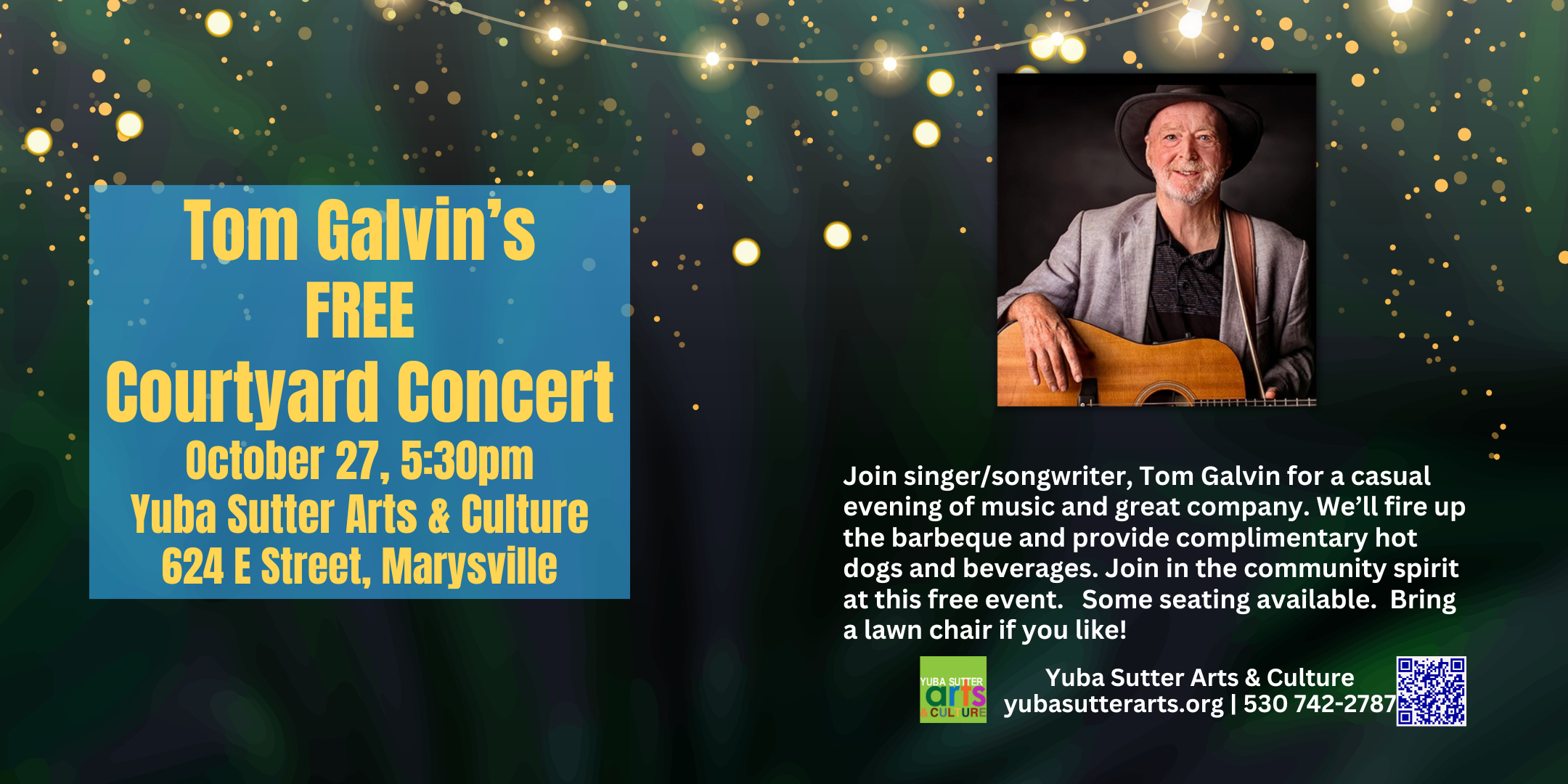 At the Burrows Center for the Arts in Marysville…
Join Yuba Sutter Arts & Culture for a Courtyard Concert featuring singer and songwriter, Tom Galvin, for what he is calling a "courtyard concert of good time songs," featuring popular rock music covers, selections from the folk music repertoire and some of his own original music. Tom loves the extended summer concert season in his adopted home of Marysville having left Toledo, Ohio a few years back and its much cooler fall temperatures.
The performance will take place on Friday, October 27 in the courtyard between the Yuba Sutter Arts & Culture art gallery and the Burrows Theater right next to the Joaquina Calvo Johnson Memorial Rose Garden. Doors open at 5:00pm and the music will start at 5:30pm. The courtyard is located at 624 E Street in Marysville. The concert is free and open to the public. Hot dogs, chips, adult beverages, and water will be available. There is plenty of free street parking and in the adjacent Umpqua Bank and Bank of America parking lots.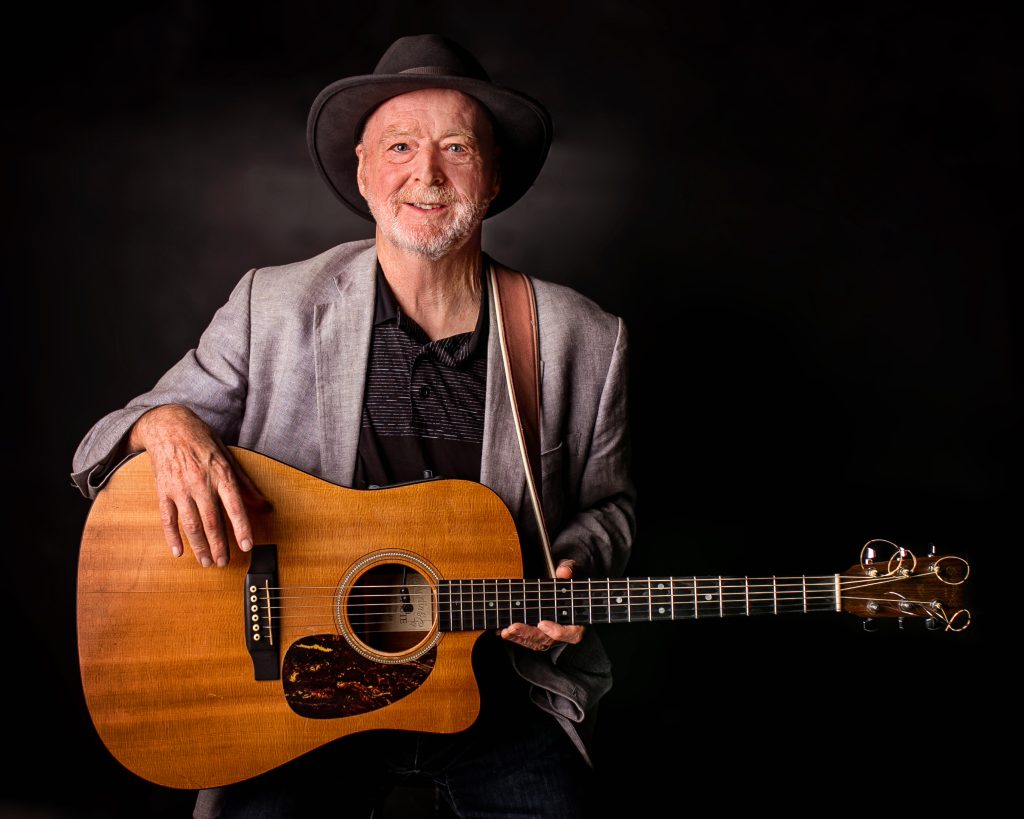 Singer/Songwriter, Tom Galvin, "troubadoured" around the country for many years while also training to become a psychotherapist. He has written songs for touring bands from the American Midwest to the American far west. Tom and his musician wife, Gay, have both appeared in numerous concerts at the Burrows and the Sutter Theater Center for the
Arts and other local venues many times with various ensembles playing a variety of styles and genres of music. Started during the pandemic, Tom also leads a virtual monthly open mic event for poets, musicians, writers, and comedians. Come out and support live music!
For more information about this concert and other art and culture events in and around Yuba-Sutter, follow Yuba Sutter Arts & Culture on Facebook or check out the community calendar at yubasutterarts.org.
---
---