Introducing Season 2 of Youth Theater Workshops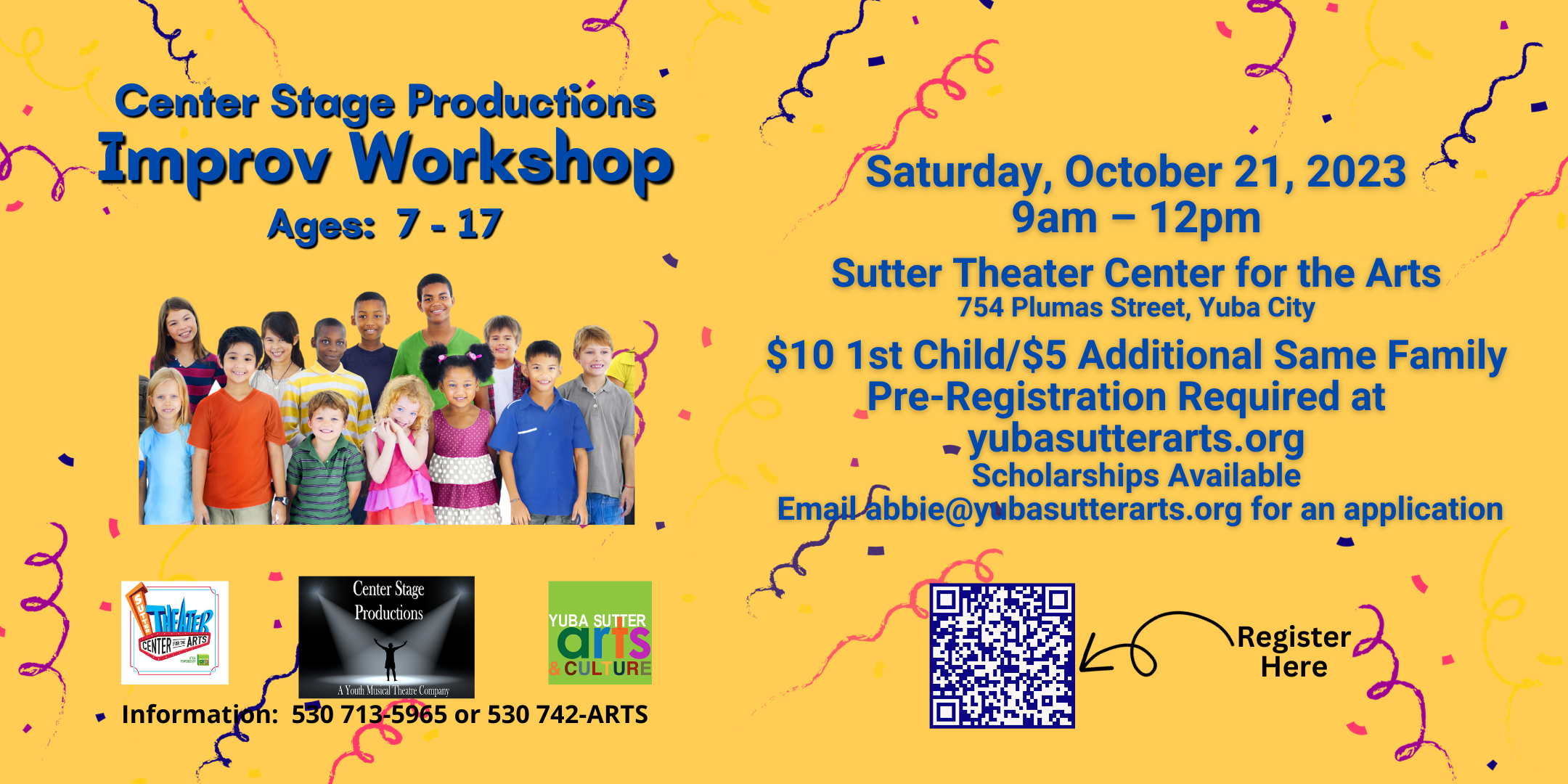 Presented by Center Stage Productions and Yuba Sutter Arts & Culture
Following the sold-out performances of "Seussical" by Center Stage Productions team, its next series of theater workshops has just been announced to help take young performers to the next level. Yuba Sutter Arts & Culture will be hosting the workshops at its Sutter Theater Center for the Arts on Plumas Street in Yuba City. Whether your young person is new to theatre or just ready to brush up on some skills, these quarterly workshops are designed to help make them better actors.
Under the direction of Center Stage founders, Corey and Morgan Kersting along with other theater professionals, the workshops will teach students from 7-17 years of age invaluable skills and provide information and hands on techniques they can use for any aspect of their work in the theater and that will also help them in everyday life. Most of all, the workshops will be fun!
The workshops will be held on Saturday mornings. First up in the new season is an "Improv Workshop" on Saturday, October 21 from 9am to 2pm. Improv is often comedic in nature, and the action and dialogue in the routine are created spontaneously by the performers. Improv is often used as a training exercise for actors of all ages.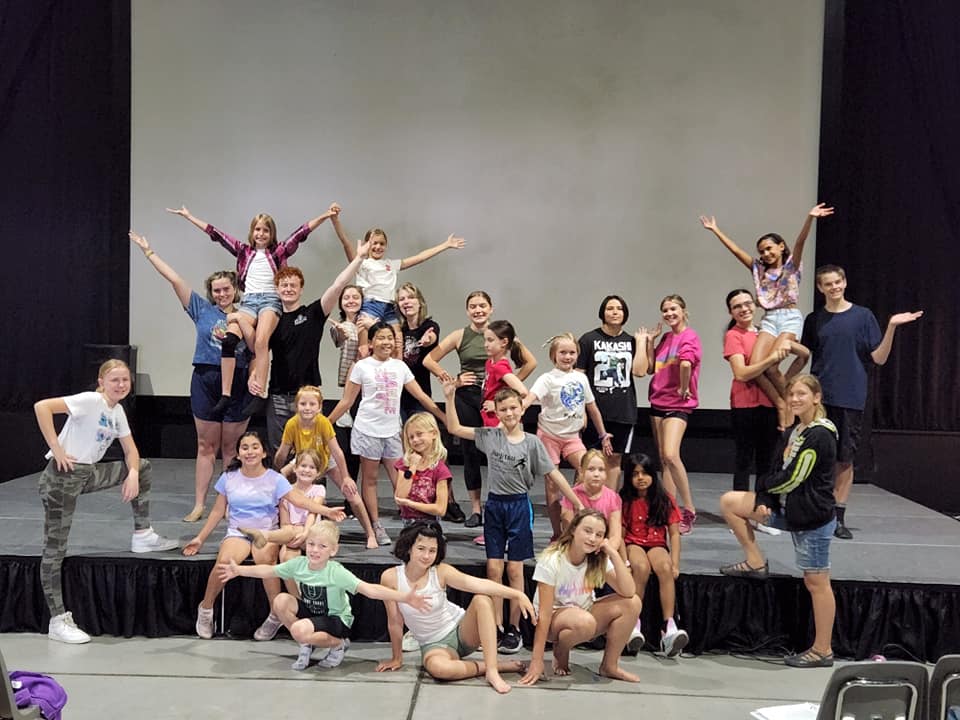 The next workshop will be "Choreography" on Saturday, January 20, 2024. And then on March 23, 2024, the Center Stage Productions workshop will focus on scenes and monologues suitable for young actors. Age-appropriate instruction will be given so that students can learn about how to develop and create a living, breathing character based on what is in the text, what the character says and what others say about their character.
The cost for the workshops is $10 per child and $5 for additional children from the same family. However, scholarships are available and readily available so there are no financial barriers to participation.
Center Stage Productions was founded in 2022 in cooperation with Yuba Sutter Arts & Culture to provide a performing arts program and performance experience to all area youth without any barriers to participation. Please register your student online at yubasutterats.org or, for more information, contact Yuba Sutter Arts & Culture at 530-742-ARTS, or you can email Center Stage Productions directly at centerstageproductions.ys@gmail.com. Plenty of free parking is available on the streets and parking lots adjacent to the theater.
---
---