Yuba Sutter Arts has gone virtual!
Due to concerns about the Corona Virus, all Yuba Sutter Arts IN-PERSON events have been cancelled or postponed until further notice.
However, Yuba Sutter Arts is continuing to offer virtual programming for artists and the community at large. This includes artist interviews, workshops and virtual social gatherings. Here's what's coming up.
Go With the Flow!
Watch this educational video sponsored by the Yuba County Water Agency and produced by Yuba Sutter Arts.
Upcoming Events
List of Events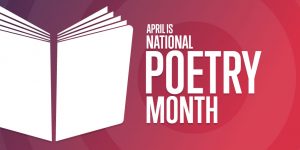 April is National Poetry Month Hear a poem a day for the month of April, read by Yuba-Sutter community members on Yuba…
+ Export Events
For more than 30 years, Yuba Sutter Arts has worked to support art in our own backyard. Thank you for making the arts a part of your life!
Members are the backbone of Yuba Sutter Arts. You don't have to be an artist to be a member of YSA. Anyone can make a difference. Join us!
Subscribe to our newsletter and get Yuba Sutter Arts news delivered to your inbox! Featuring arts events, opportunities & happenings in the area.