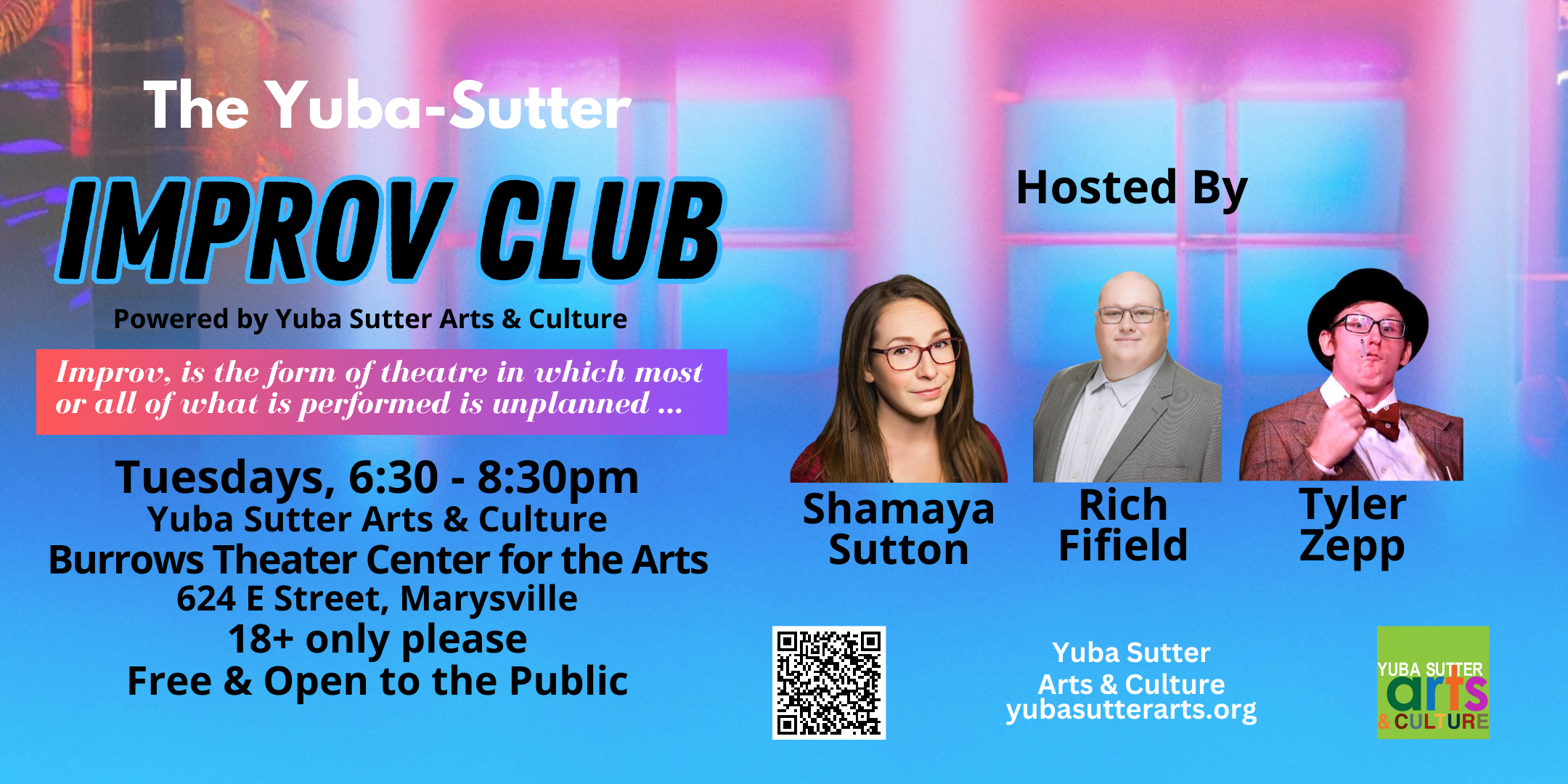 Lee Burrows Center for the Arts
630 E St, Marysville, CA, United States
Improv is an excellent way to sharpen your performance skills, decrease social anxiety, and have fun. Improv teaches you the importance of...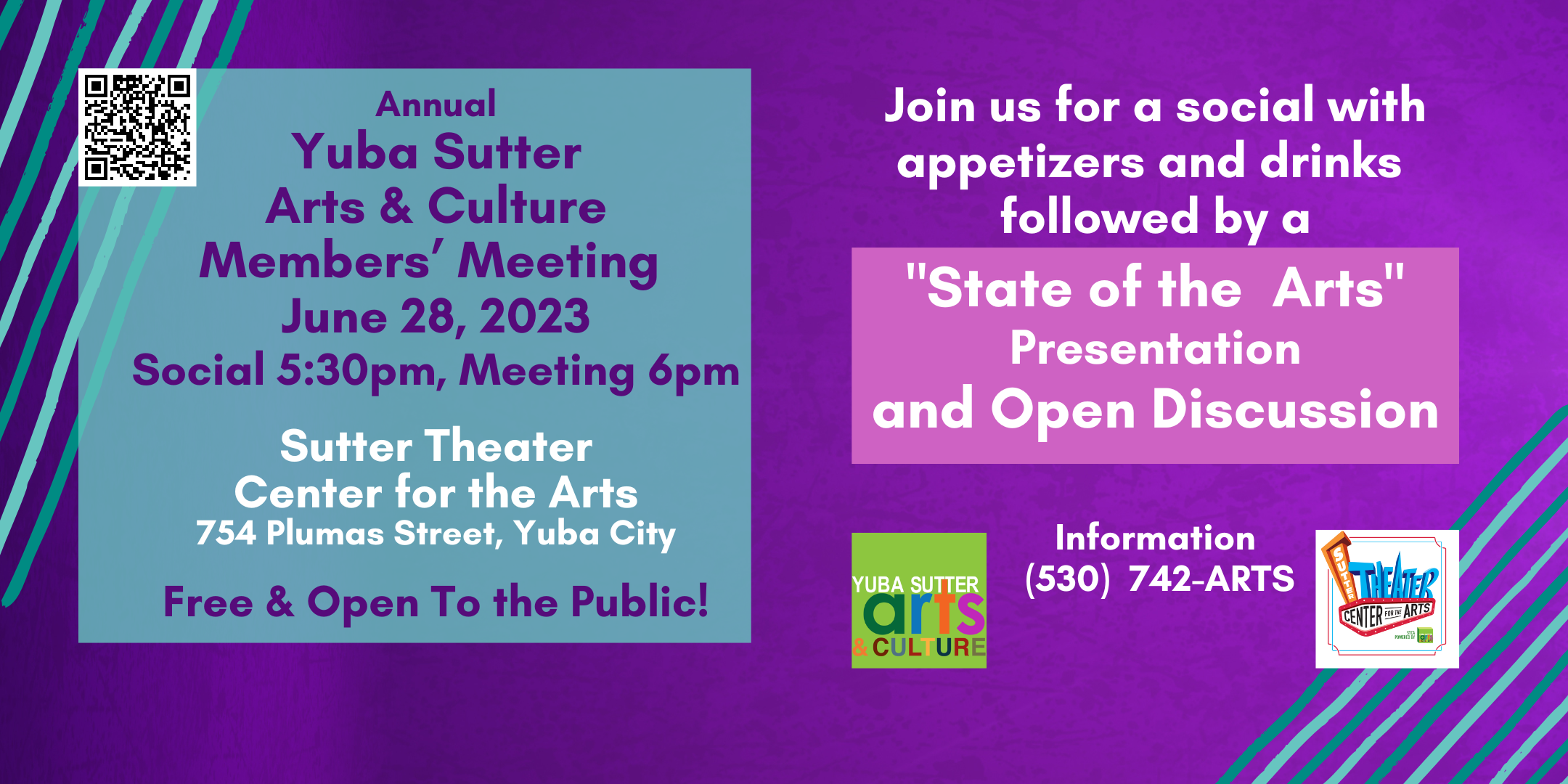 Sutter Theater Center for the Arts
754 Plumas Street, Yuba City, California, United States
It is that time of year again! Yuba Sutter Arts & Culture Members' Meeting will be June 28, 2023. This meeting is...
Sutter Theater Center for the Arts
754 Plumas Street, Yuba City, California, United States