Yuba Sutter Youth Choir | "Meet the Beatles!"
Recurring event
see all
April 22
at
6:00 pm
–
7:30 pm
Yuba Sutter Arts is pleased to announce that registration is now open for the second session of the Spring 2019 season of the Yuba Sutter Youth Choir. The new session gets underway Monday, April 22 at 6pm. The theme will be "Meet the Beatles!"
The Yuba Sutter Youth Choir is part of Yuba Sutter Arts' Arts in Education program. Classes will be held at the Burrows Theater at 630 E Street in Marysville. Instruction is offered for students from 7 – 14-years of age. Weekly classes will be held on Monday and Wednesdays starting on April 22 through June 3. A final performance will be held on June 5 at 7pm. The reduced cost for the Spring session is $30 per student which includes the students' music portfolio and a Youth Choir T-shirt. For returning 2019 students who already have a T-shirt, the cost is only $25. Full scholarships are available for qualifying students.
The choir will learn songs from The Beatles catalog including "Michele," "Yellow Submarine," "Here Comes the Sun," "All You Need is Love," "I Wanna Hold Your Hand," and "Ob-La-Di, Ob-La-Da," among others.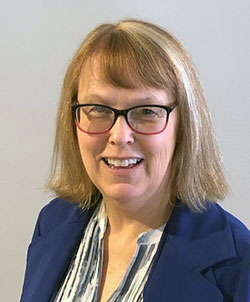 Once again, the Youth Choir will be directed by Gay Galvin, Yuba Sutter Arts' "Musician in Residence." Gay has been singing and playing piano since she was six years old. Trained in classical and jazz styles, she has worked in big bands, musicals, jazz trios and various classical ensembles. She is an accomplished vocalist and has taught choir at all age levels.
"I'm so privileged to be leading the youth choir again this year," said Gay. "And what better way to engage young singers than with the universally loved songs created by The Beatles," she added.
Gay is originally from Ohio and has a master's degree in music. She teaches piano in her studio in Marysville. She plays most musical genres and has even played in rock bands. In Ohio, she led her own jazz trio, something she hopes to reestablish in this area.
"We are pleased to be able to continue our Youth Choir program and especially now that we can continue to offer it to students at a significantly reduced rate thanks to additional grant funding we've received," said David Read, Yuba Sutter Arts Executive Director.
Interested parents or guardians should visit yubasutterarts.org to register or contact YSA at 530-742-ARTS or email abbie@yubasutterarts.
Tickets
Related Events
Who's coming?
0 people are attending Yuba Sutter Youth Choir | "Meet the Beatles!"