Yuba-Sutter Improv Club
November 28
at
6:30 pm
–
8:30 pm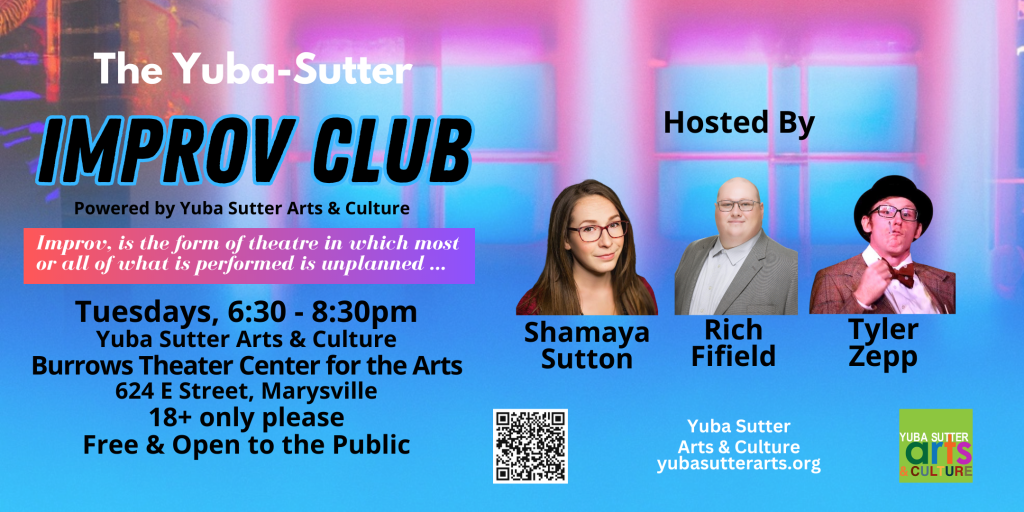 Improv is an excellent way to sharpen your performance skills, decrease social anxiety, and have fun while making new friends. Too often, adults get stuck in their head and forget how to let loose and engage their imagination.
Improv teaches you the importance of accessing your inner child and gives you permission to "play pretend" again with others. Come with an open mind and leave all judgments at the door.
A basic artist membership in Yuba Sutter Arts & Culture is encouraged to help offset costs.
---
---
Free
YSAC Basic Membership Encouraged
(530) 742-2787
email@yubasutterarts.org
Related Events