Portraits of Veterans Opening Reception
November 11, 2017 at 1:00 pm

-

3:00 pm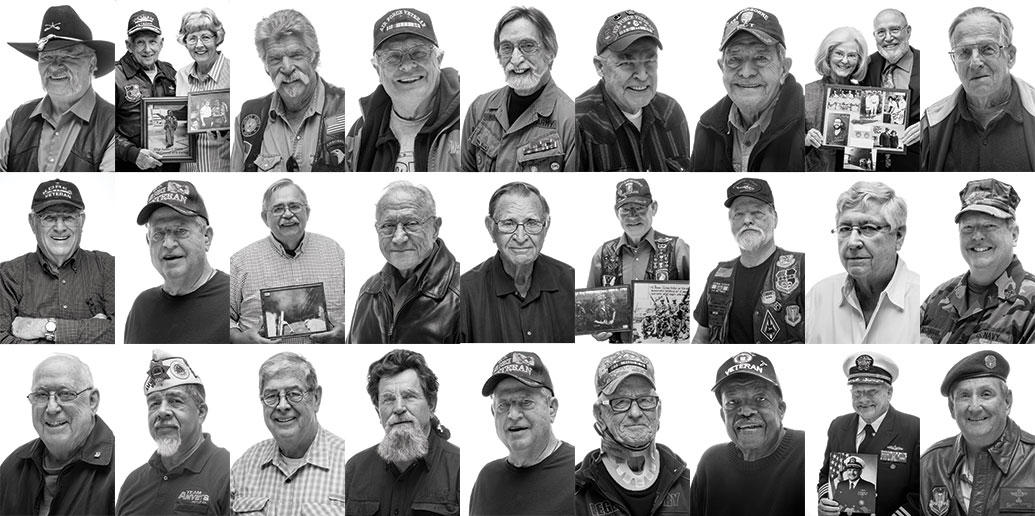 During the past several weeks, professional photographers have been making photographic portraits of Veterans from all over the region. The project was open to all U.S. Military Veterans and more than 300 Veterans from all branches of the service and representing hundreds of years of military service volunteered for the project. Yuba Sutter Arts will host an opening reception on November 11 at the Community Memorial Museum of Sutter County. Veterans' portraits will be displayed in the gallery along with any biographical information they shared.  Each large format print is black and white and 20"x30" overall. There will also be additional prints displayed of Veterans with family members including spouses, children and grandchildren. The impact of a gallery full of these remarkable images will be breathtaking. In addition to the Community Memorial Museum, additional Portraits of Veterans Photo Gallery Locations Include:
Sutter County Library
Yuba County Library
Chamber of Commerce in Marysville
Yuba College
Wheatland High School
Broadway Lounge in Live Oak
Professional photographers oversaw the technical aspects of each session. Portable photo studios were set up at different locations, with all of the necessary equipment; tripod, cameras, lighting, etc. Each image portrays the Veteran photographed against a plain background, in high resolution for maximum clarity. Some Veterans wore uniforms and some wore street clothes. Some wore hats celebrating their branch of service and others did not. Other Veterans wore vests that bore witness to tours of duty and commendations. Some held framed historic memorabilia giving insights into a job well done. During the process of meeting, learning and collaborating, Veterans experienced positive reinforcement of their service and helped to create an intimate, lasting work of art with the help and support of fellow Veterans. This was another outlet for Veterans to convey their stories and or their service to be honored in a unique and creative way.
Related Events