Mark Twain Live! Jail Break Tour
February 24, 2018 at 4:00 pm

-

5:30 pm

Free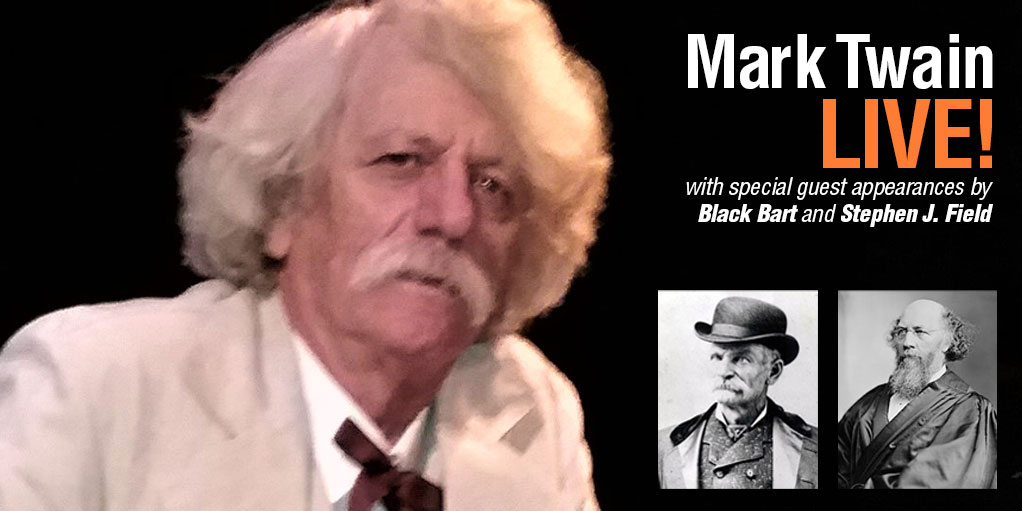 Special Guest Appearances by Black Bart and Stephen J. Field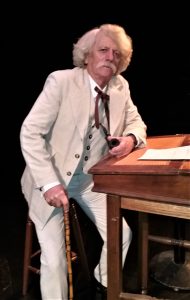 Yuba-Sutter loves its Gold Rush era history.  Help celebrate that history when Samuel Clemens (aka Mark Twain) returns to Marysville on Saturday, February 24th at 4pm on stage at the Burrows Theater at Yuba Sutter Arts. Mark Twain first appeared in Marysville on October 15, 1866 as part of his Western lecture tour.  On that auspicious occasion, he delivered his "Our Fellow Savages of the Sandwich Islands" (Hawaii) lecture which included a discussion of the islands' geography, climate and customs and reports of cannibalism. Twain started the lecture with, "I have the pleasure of introducing to you Mr. Samuel Clemens, otherwise Mark Twain, a gentleman whose high character and unimpeachable veracity are only surpassed by his personal comeliness and native modesty." Mark Twain will be brought to life by actor Chris LeGate who has been performing his one man Mark Twain presentation since 1994. He started out by entertaining brunch guests at the Holbrooke Hotel in Grass Valley which he did for eight years, racking up a total of over 400 appearances at that one location alone. Chris took his show on the road and began performing throughout Northern California at county fairs, schools, and special events and at theaters in Nevada City, Sacramento and Eureka. He even claims to have appeared locally at the Burrows Theater, although we are unable to substantiate that claim at this time. The performance will be in the "stand up comedy" style used by Twain and his contemporaries during the late 19th century. The topics will range from his early life in Hannibal, Missouri, his time as a riverboat pilot on the Mississippi, his brief stint as a Confederate soldier and his time out west, including Marysville, whether he was really here or not!
To make the event even more fun, there will be guest appearances by other local Gold Country historic figures of note – an historic "mash up," if you will – with Charles Boles, aka Black Bart (1816 – 1899), and Stephen J. Field (1829 – 1888), the first Supreme Court Justice from West of the Mississippi. They'll appear alongside Mark Twain (1835 – 1910) for some lively discussion in the second half of the show. Their lives overlapped for 30 some years and we'll explore any real or imagined interactions they may have add.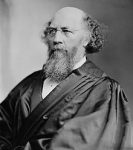 The performance will conclude with a question and answer session where the lecturer and special guests (Mike Moyers and Chuck Smith) are expected to answer with the truth, mainly. Doors open at 3:30 and "the trouble begins at 4."  At the Burrows Theater, 630 E Street in Marysville. Tickets are $15 general admission and $10 for seniors, military and students. Plenty of free parking is available on the adjacent streets and in the Umpqua Bank and Bank of America parking lots.
Related Events