Casting Call: Super Awesome Happy News!
October 4, 2020
at
5:00 pm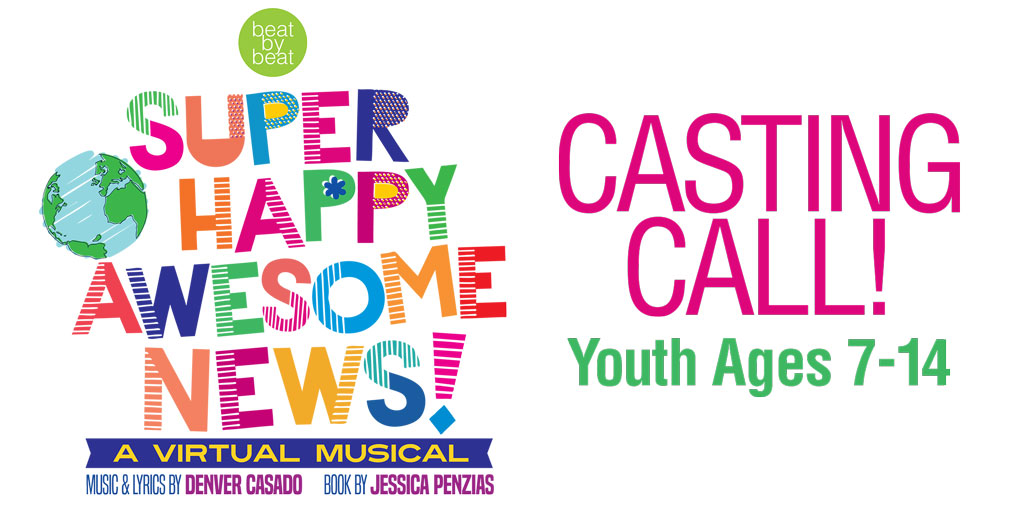 Youth Ages 7 – 14
Do you have a student who has done some acting and wants to do more? Is your child interested in learning more about theatre, but hasn't had the chance to experience acting in school? Then help your student get on board for this fantastic free program.
This year's edition of Applause KIDS! will be led by well-known teaching artist, Alexandria Mazzerole. Alex grew up in Yuba City and performed all over town including as a member of Adventist Healthy Kids. She has worked as a performer at both U.S. Disney theme parks and interned for CBS Radio. Alex has been a Fox 40 assignment editor and has a degree in Communications from Sacramento State.
This virtual musical is for any young actor, new or experienced, ages 7 – 14, and allows participants to rehearse from home. Actors will meet weekly one-on-one via digital rehearsals with Alex to practice scenes, acting techniques and songs. Final videos will be edited together and released online via Yuba Sutter Arts & Culture's Facebook page and YouTube channel for all to enjoy. A "premier" digital watch party will take place on Saturday, November 7, 2020 at 6pm!
Students should submit an audition video no later than October 4, 2020. There are singing and non-singing roles. To be considered, students should submit a short video (three minutes or less) with a one-minute introduction. Then share some super happy awesome news from the last few months that they experienced. We want to get to know the candidates! For a singing role, students may take up to an additional minute to sing a rendition of "Happy Birthday" or another song of their choice. Video submissions should be sent as an attachment to alexm@yubasutterarts.org. Please do not send videos as a cloud file, as we are unable to access them without permission. Interested parents or guardians should contact Yuba Sutter Arts at 530-742-ARTS or email abbie@yubasutterarts.org for more information.
Related Events