Emerging Artists Fine Art Show at Yuba Sutter Arts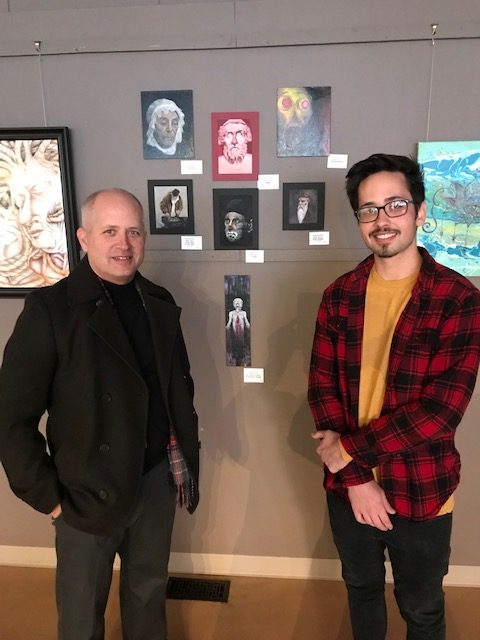 Join Yuba Sutter Arts for its annual Emerging Artists fine art exhibition. The work of non-professional, "emerging" artists, including students, will be on display during the month of December in The Gallery at Yuba Sutter Arts, 624 E Street, Marysville.
"The Emerging Artist show is designed to give new artists a real gallery exhibit experience," said David Read, YSA Executive Director. "We professionally curate the show, help the artists write their artist statement, help set selling prices if they want to sell their work and hold an opening reception just like for any of our shows," he added.
This gallery show is open to local adult artists as well as advanced high school students. Each artist can submit three or four pieces to show. All art must be framed and/or matted. The only fee involved is a $25 Artist Membership Fee (scholarships available). Artists must drop off their artwork by December 5 and be willing to have their work displayed until December 20. The "Meet the Artists Reception" will be held on Friday, December 13 from 5-7pm for the participating artists, their guests and the general public. This event is free and open to all ages.
Yuba Sutter Arts' mission is to enrich the quality of life of our residents through participation and effective arts development. We encourage engagement in the arts with a myriad of programs, events and activities including exhibitions, workshops, musical programs, theater productions, literary events, lectures, arts education and the creation of public works of art on behalf of our residents and the artists and arts organizations we support. The Emerging Artists showcase is just one example of how Yuba Sutter Arts works to fulfill its mission. Artists interested in participating should contact Abbie Cesena at abbie@yubasutterarts.org as soon as possible. Include .jpegs of the artwork you wish to display along with your contact information. Call (530) 742-ARTS with any questions.