Diversity, Equity, & Inclusion Statement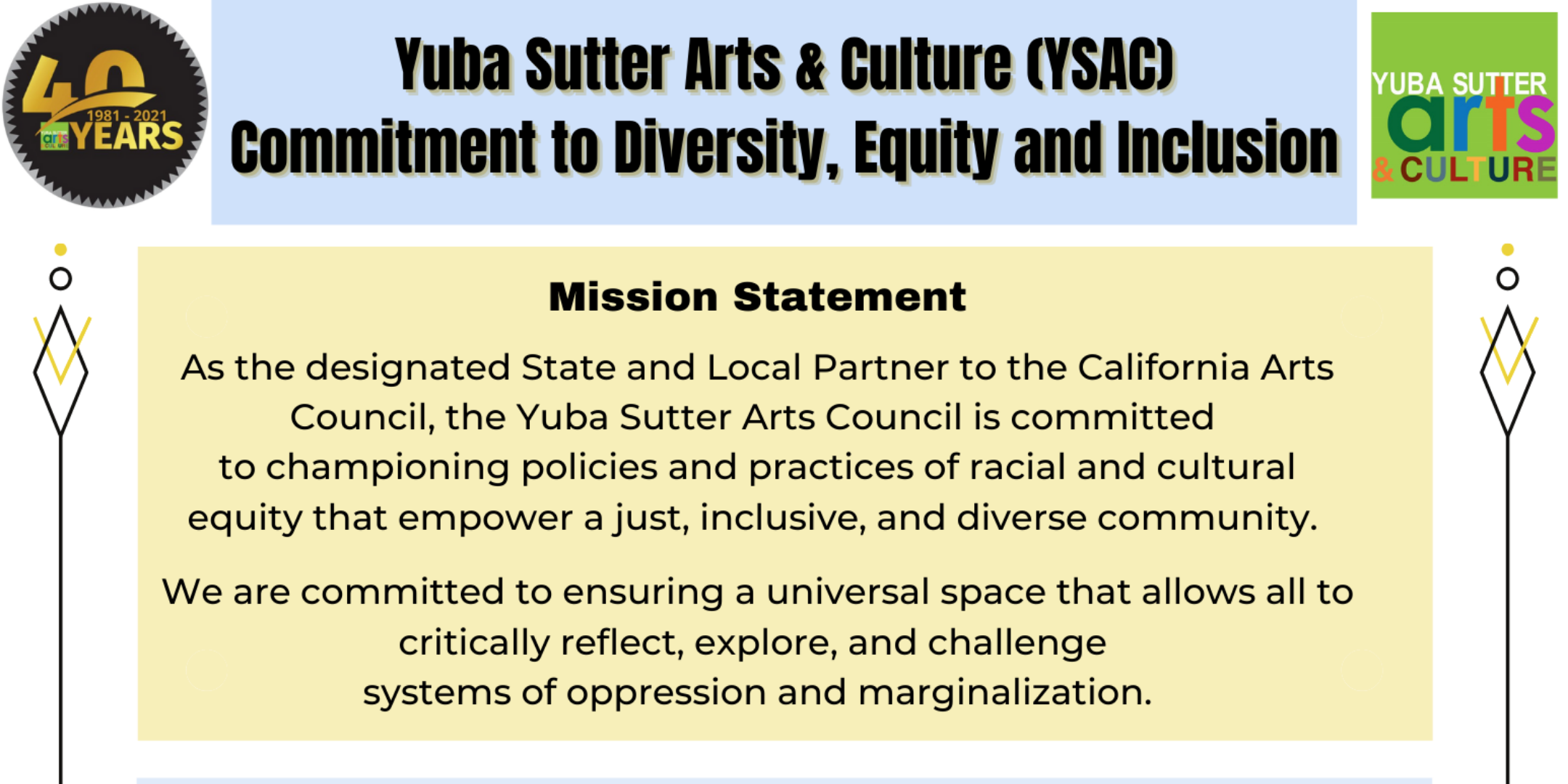 This year, Yuba Sutter Arts & Culture committed to upholding a statement of Diversity, Equity, and Inclusion. We hope to continue doing the work to ensure our community can enjoy arts and culture in a safe and inclusive space.
Head to the main page to see downloadable graphics!