Convergence Theatre Company Presents "The Laramie Project"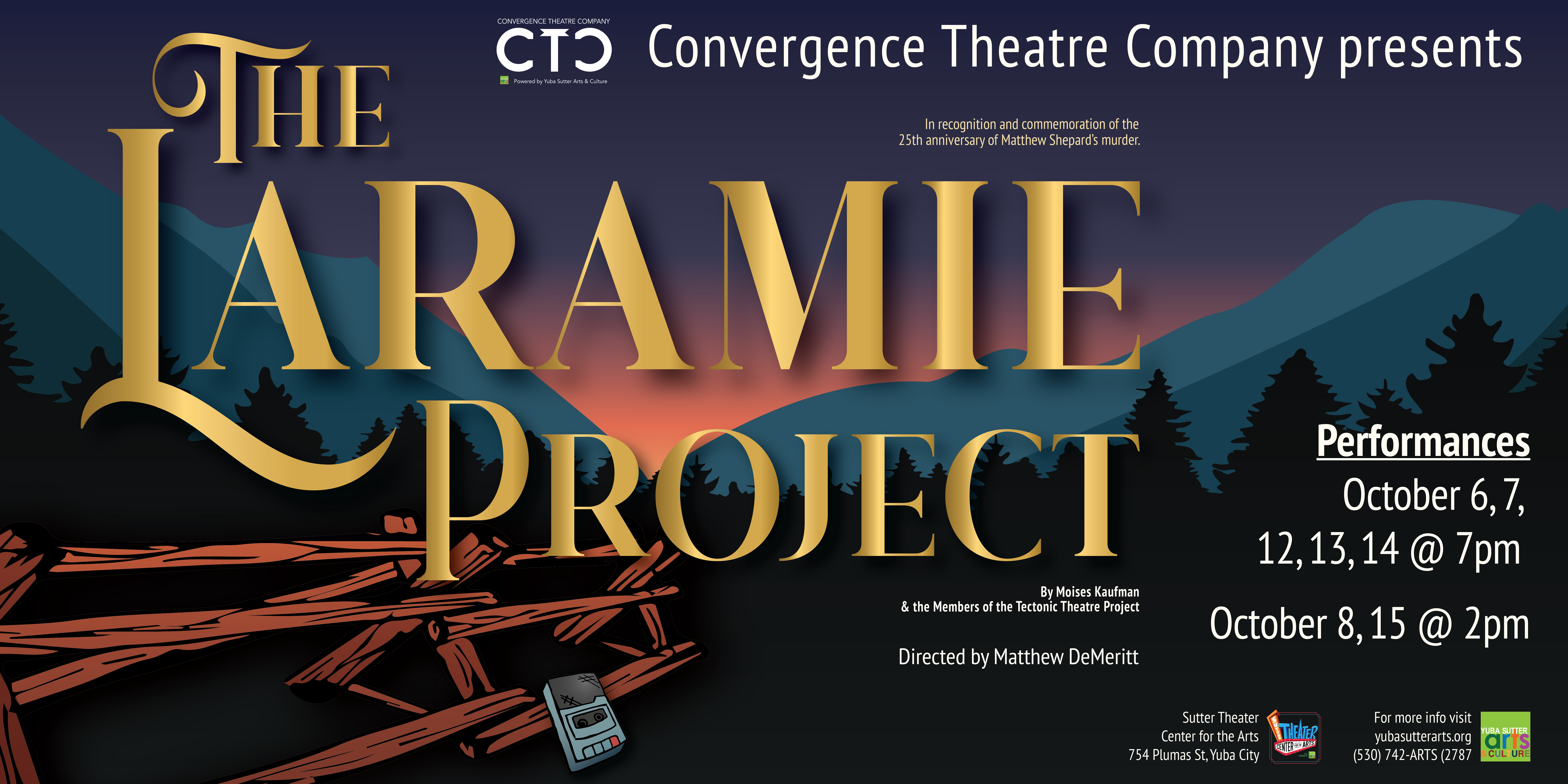 in Commemoration of the 25th Anniversary of Matthew Shepard's Murder
Convergence Theatre Company, Yuba Sutter Arts & Culture's resident theater company, is proud to announce the production of "The Laramie Project" as the grand finale of its inaugural season. This landmark production, directed by Matthew DeMeritt, Artistic Director and Co-Founder of CTC, is dedicated to commemorating the 25th Anniversary of Matthew Shepard's tragic murder.
"The Laramie Project" is a powerful and poignant play that sheds light on the events surrounding the brutal murder of Matthew Shepard, a young gay man whose death in 1998 galvanized the nation and became a catalyst for change. This production serves as a poignant reminder of the ongoing struggle for LGBTQ+ rights and equality, while honoring the memory of Matthew Shepard.
Performance dates are October 6-8 and October 12-15, 2023. YSAC will host a special event on October 12, 2023. This performance will commemorate the date of Matthew Shepard's death, featuring a moving audience vigil during the show, followed by an enlightening talkback session with members of the cast and crew.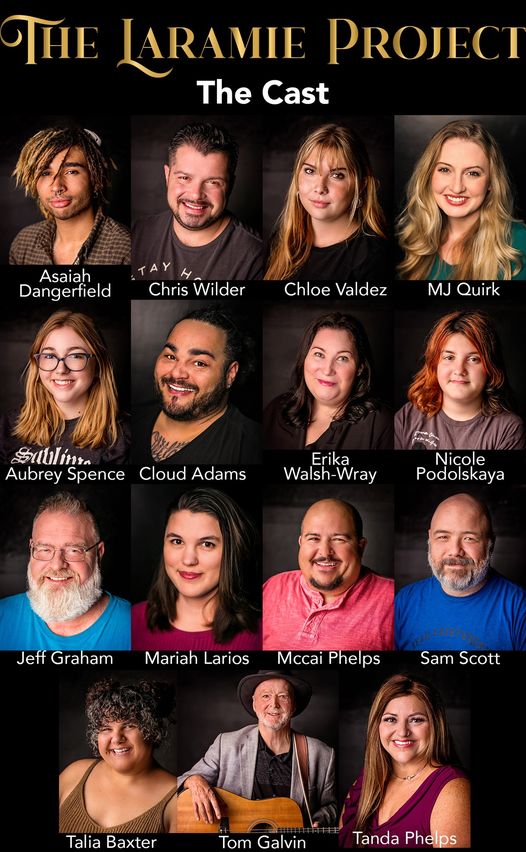 Featuring an exceptional ensemble of local performers, the cast includes Cloud Adams, Asaiah Dangerfield, Jeff Graham, Talia Baxter, Mariah Larios, Mccai Phelps, Tanda Phelps, Nicole Podolskaya, MJ Quirk, Sam Scott, Aubrey Spence, Chloe Valdez, Erika Walsh-Wray and Christopher Wilder. For even greater intimacy with the audience, the play is being performed "in the round." The modular Black Box Theater stage has been reconfigured so that there will be seating on all four sides. This is a first in the Yuba-Sutter area. Seating will be limited to 100 seats for each performance so order tickets early.
Join us as we come together to honor the memory of Matthew Shepard and continue the dialogue on LGBTQ+ rights, acceptance, and tolerance. "The Laramie Project" is a powerful and timely reminder that love and understanding are the cornerstones of a more inclusive and compassionate society. Tickets are available for purchase at Yubasutterarts.org or by contacting the YSAC box office at 530-742-2787.
Don't miss this unforgettable production that reminds us of the importance of compassion, acceptance, and the ongoing fight for equality. The Company looks forward to sharing this meaningful experience with our community and beyond.
For more information about other YSAC programs, go to yubasutterarts.org. For media inquiries, interviews, or additional information about "The Laramie Project," please contact: Matthew DeMeritt mdemeritt@gmail.com, (408)891-1859.