Convergence Theater Company Presents Motherhood Out Loud!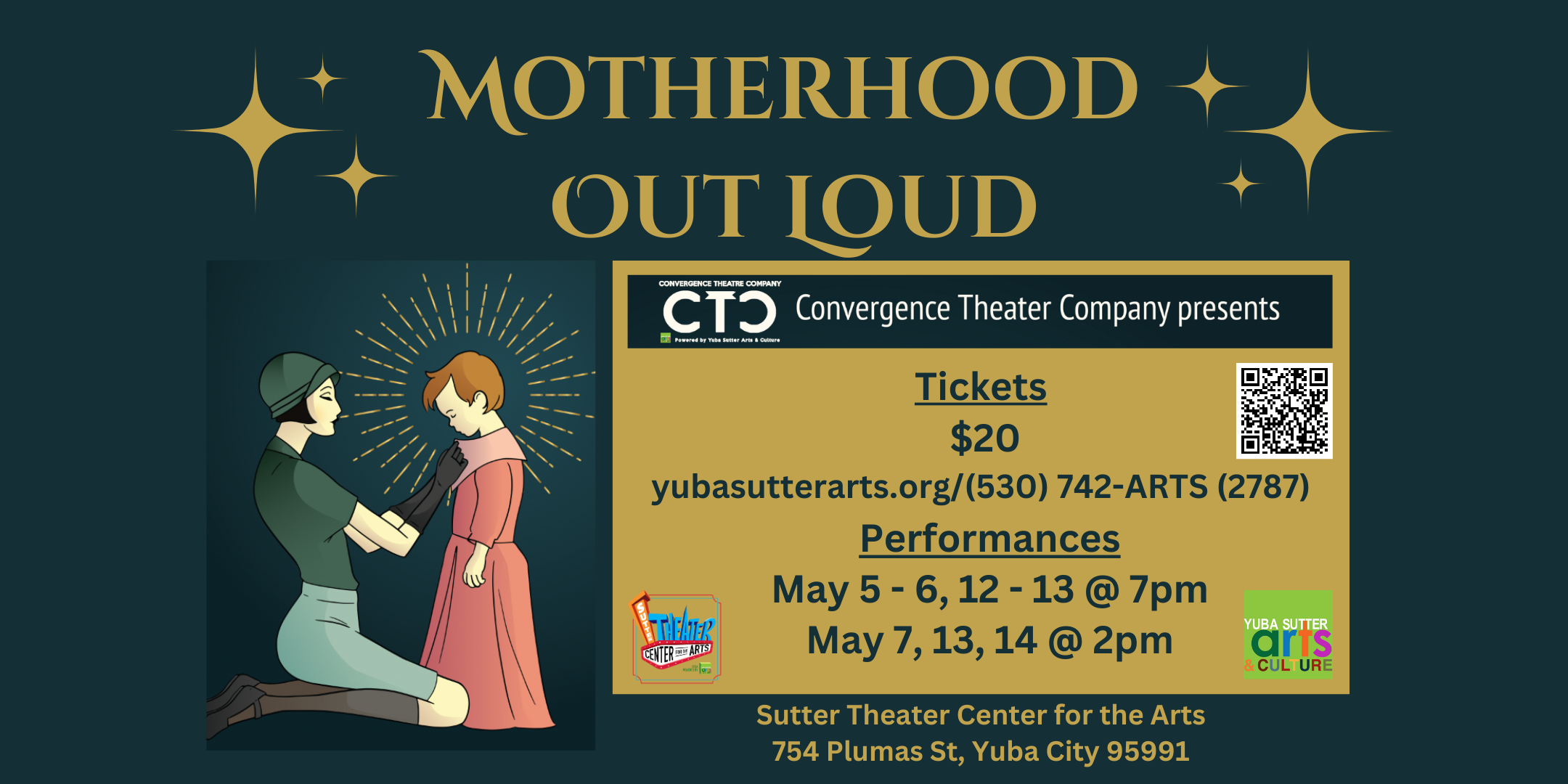 Convergence Theater Company, Yuba-Sutter's newest performing arts organization, powered by Yuba Sutter Arts & Culture, is seeking performers for a heart warming production of Motherhood Out Loud, opening just in time for the Mother's day season. Motherhood Out Loud examines motherhood and parenting from a variety of angles and perspectives with both a comedic and dramatic flare. Read more about Convergence Theater Company here.
PLEASE READ OUR TICKET & REFUND POLICY PRIOR TO PURCHASING!
Policy: https://yubasutterarts.org/yuba-sutter-arts-culture-refund-policy/
If the events sells out, we will be keeping a waitlist. Patrons who purchased tickets for an event are REQUIRED to check-in at admission with their FULL party 10 minutes after the event is listed to start. Any patrons who are later than 10 minutes are at risk of forfeiting their ticket. We will make use of a wait list at every event that sells out. Those from the wait list will be given access to any tickets from patrons that did not check-in on time. Tickets forfeited are NOT REFUNDABLE.
Showings: