Call for Artists | Cover It Utility Box Project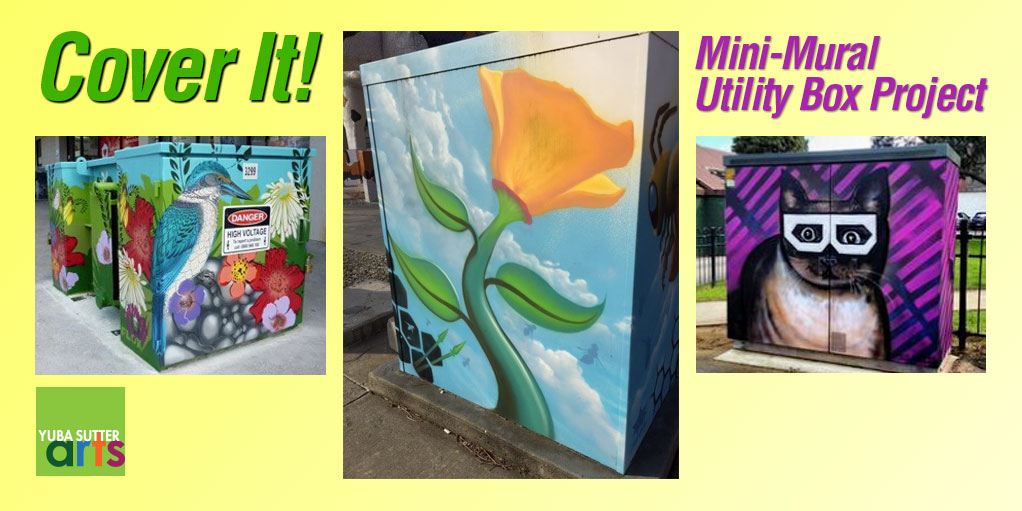 Yuba Sutter Arts has designed the "Cover It!" program to support art in public places and to enhance the community and neighborhoods through the use of mini-murals.
YSA is seeking artists for Utility Box Mini-Murals in five locations in Yuba City. For specifications and locations, download this document.
The deadline for submissions for this round of mini-murals is March 5, 2018.
Get Involved!
Adopt/Sponsor a box.
Suggest a location for a mini-mural.
Make a suggestion on what to paint on the box.
Submit an application to be an artist.
The "Cover It!" project will enhance the aesthetics of the Yuba Sutter area, promote civic pride, increase pedestrian traffic and extend public art to new areas and unex-pected places while creating an attractive environment and allowing art to be intro-duced to the public in a creative and inventive way. The program goal is to bring beauty to unexpected places through painting utility boxes.
For more information contact Yuba Sutter Arts at (530) 742-ARTS (742-2787), email@yubasutterarts.org.