ARTrium Vibes Presents Happy Hour with
Jazz Pianist and Vocalist Gay Galvin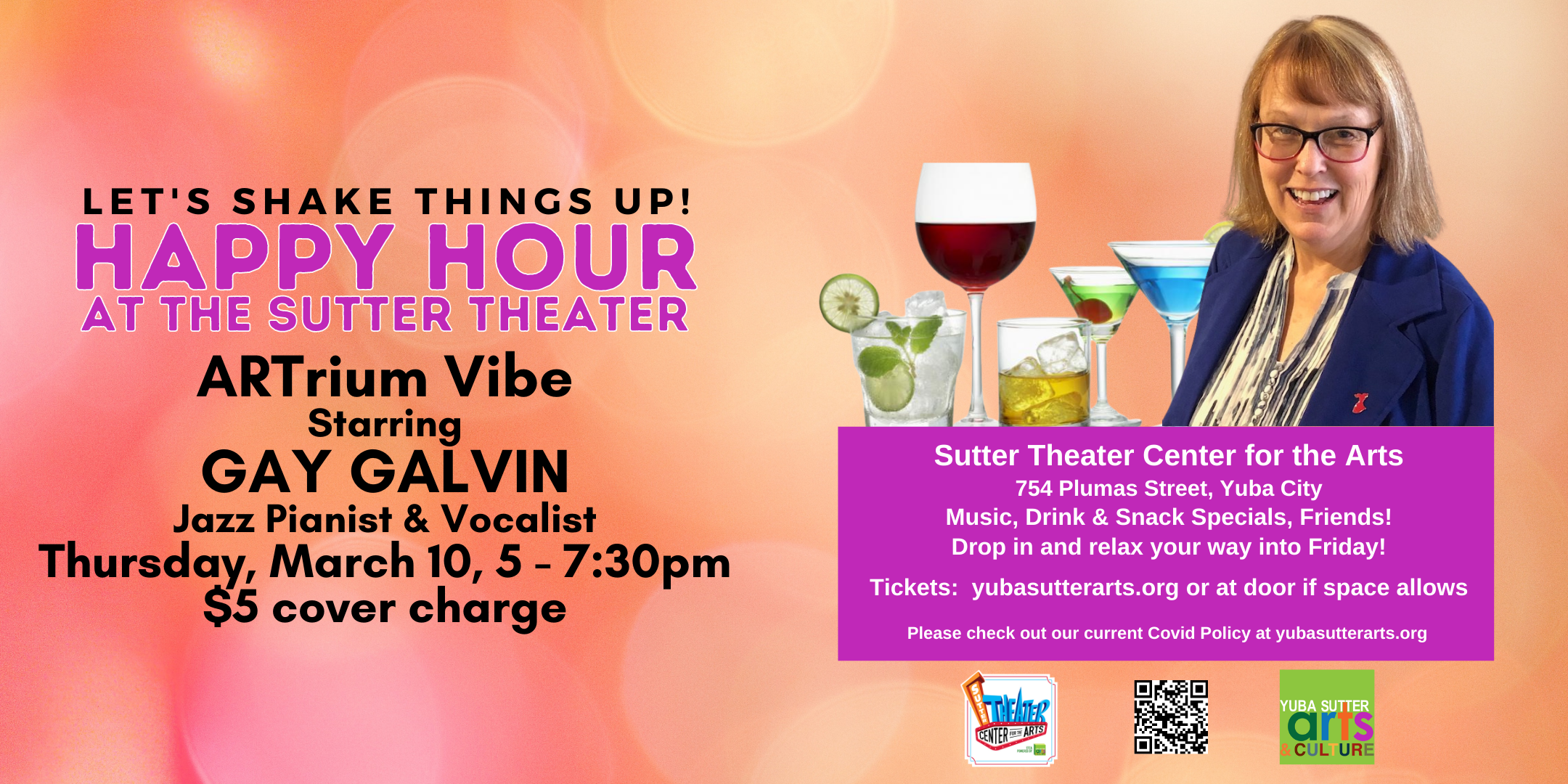 "ARTrium Vibes" is a new happy hour concert series to be presented at the Sutter Theater Center for the Arts. The "ARTrium" is the name of the lobby space at the Center with concession stand, full bar, lots of art by local artists, and the adjacent Theater Art gallery. It is the perfect location for smaller, intimate performances for up to 40 guests. COVID POLICY in place! Masks recommended but not required. Proof of Vaccination or Proof of a negative PCR test within 72 hours of the event.
YSAC is hosting an ARTrium Vibe happy hour on March 10, 2022, from 5 – 7:30pm. After the workday ends stop by, have some fun, and relax while you wind down, meet some great people, have a cocktail, or a glass of wine and listen to some fabulous live music! Admission is only $5.00. Get your tickets for the event at yubasutterarts.org or at the door, if available. Limited seating is available. Plenty of free parking is available on the streets and parking lots adjacent to the theatre.
Gay has been playing piano since she was six years old. Trained in classical and jazz styles, she has worked in big bands, musicals, jazz trios and various classical ensembles. Gay is originally from Ohio and has a master's degree in piano performance in jazz. She teaches classical/Suzuki piano and jazz/improv in her studio in Marysville. She has played across most musical genres and in a variety of ensembles including some rock bands, but her heart belongs to jazz. She heads up the Gay Galvin Trio and is the musical director of the new Yuba Sutter Big Band.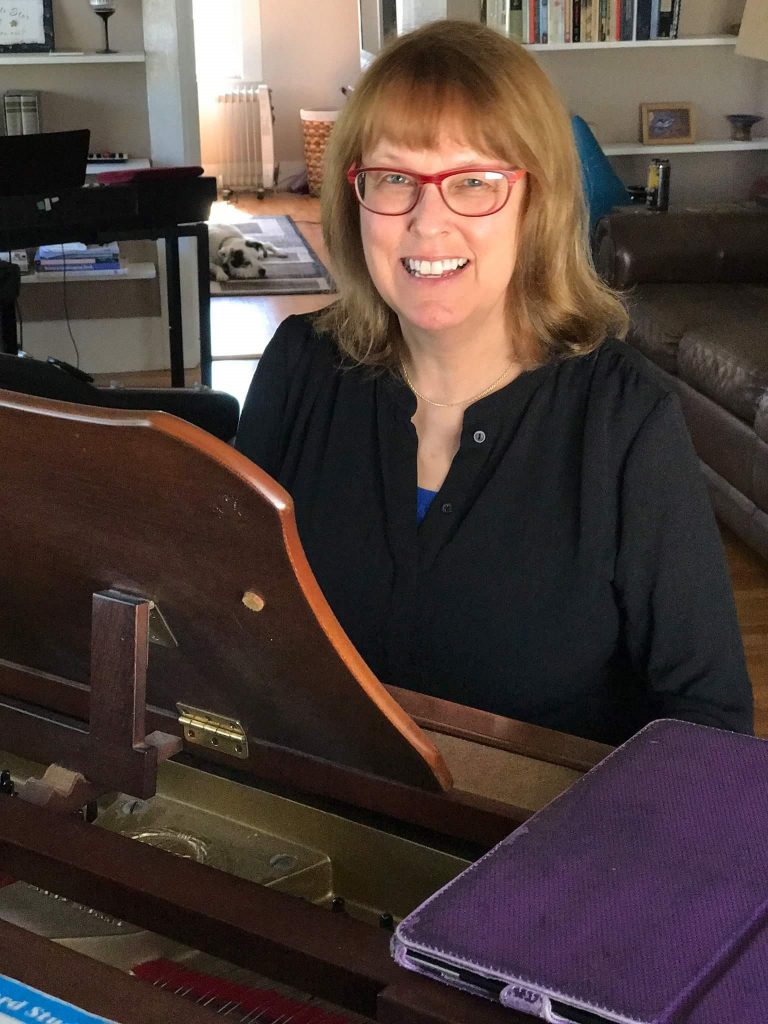 "The ARTrium space at the Sutter Theater Center for the Arts really expands what we are able to offer the community in terms of unique musical experiences," said David Read, YSAC Executive Director. "Gay is a top-notch performer and is a real audience pleaser for both jazz afficionados and those who may be jazz-curious," he added.
Married to singer/songwriter, Tom Galvin, the couple has performed at the Burrow Theaters in concert as a duo as well as in the Sutter Theater Center for the Arts in various ensembles. Gay has performed in various ensembles throughout the community including concerts at Yuba College and in productions at The Acting Company. Gay and Tom also both played for the Applause performance series which helped raise funds for the completion of Phase 1 of the Sutter Theater.
The Sutter Theater Center for the Arts is the area's newest performing arts venue. Come see what it is all about, help support live music in the community and enjoy this very gifted musician.